Description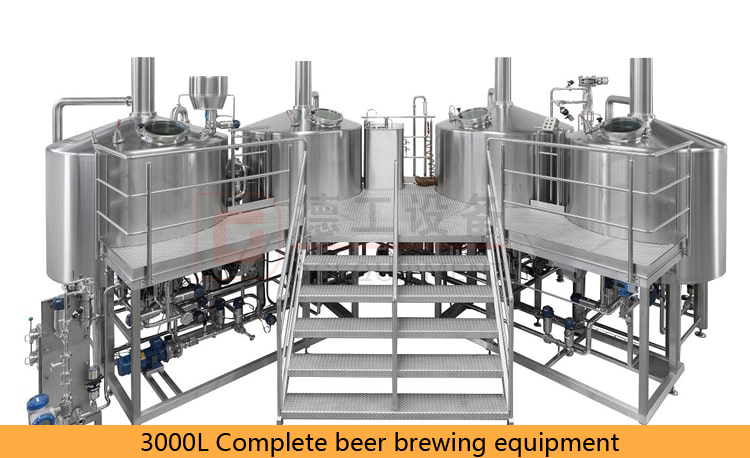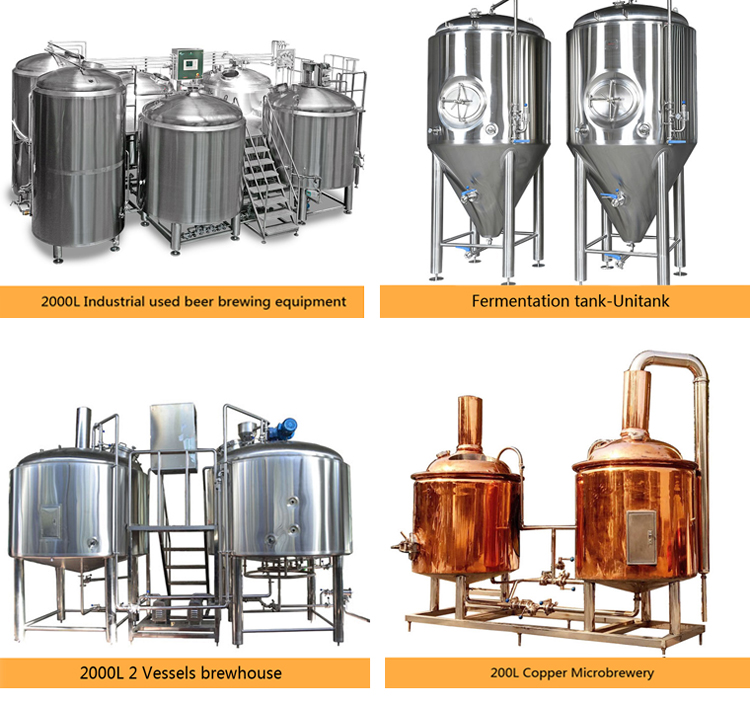 The basic beer brewing systems is composed of 6 systems.which is malt miller,mashing system,fermenting system,cooling system,control system and cleaning system.Some craft breweries provide fresh beer locally,so they just need to fill beer in keg or bottles and don't need to filter and sterilizer;Some commercial used large breweries also need pasteurizer to sterilize,diatomate filter to filter,packing machine to package
1.Mashing system-Turnkey beer brewing systems
DEGONG mashing system offer everything that's essential for best beer quality. An economical boiling system, a reliable lautering system and high-quality elements for the piping and frequency management of the pumps and motors. Our brew house unit designed in line with client demands,no matter  you want to save space, money, and time or you want high brewing efficiency
2-Vessels brewhouse:If you want to save space, money, and time,we recommend you combined mash/lauter tank+combined kettle/whirlpool tun.Of course most customer will choose a hot liquid tank.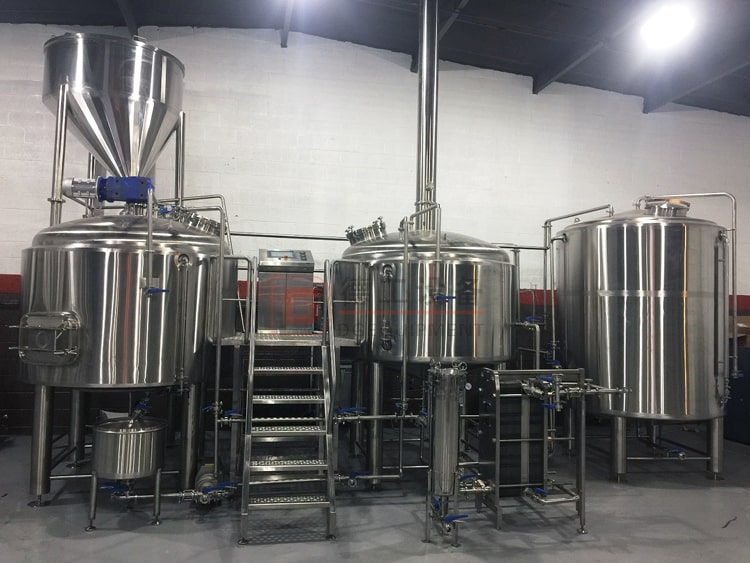 3-Vessels brewhouse:A three-vessel brewhouse is hybrid system that incorporates at least one combination vessel and two dedicated process vessels.Such as mash tun+lauter tun+combined kettle/whirlpool tun,or combined mash/lauter tun+kettle+whirlpool tun……,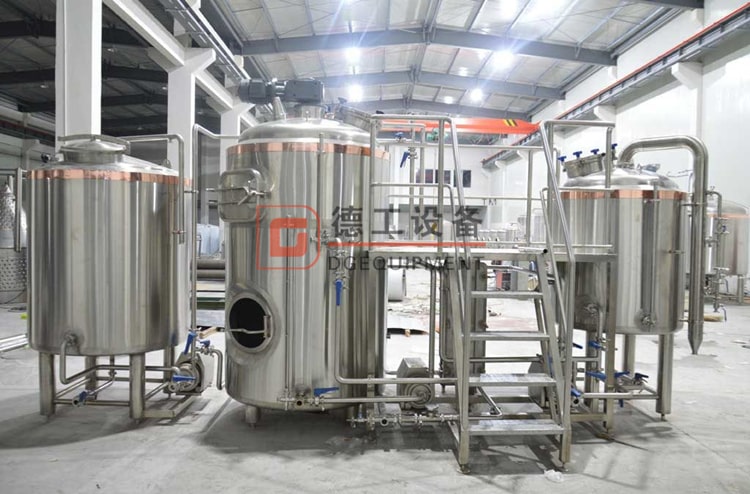 Lauter tank(above whirlpool tun)+whirlpool tank(below lauter tank)+mashing tun/kettle
4 vessels brewhouse:Four-vessel brewhouse will include a Mash tun, Lauter Tun, Kettle and Whirlpool. Each of these tanks is dedicated to performing a single process, and is designed differently than similar vessel used for performing multiple processes.Four-vessel systems offer the highest throughput and the most versatility.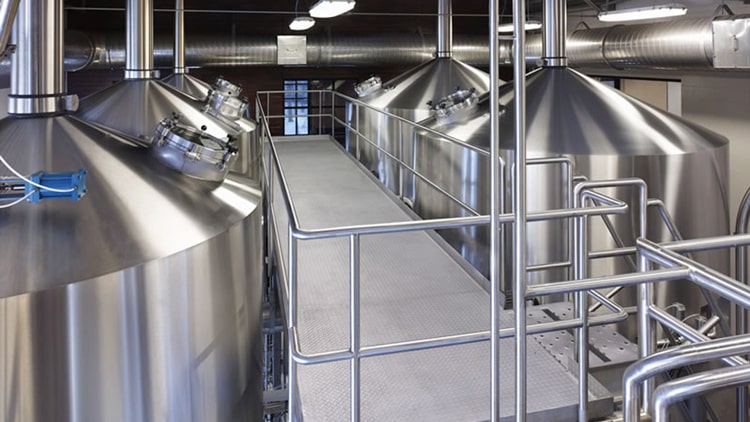 Features of DEGONG brewhouse
Fast and easy setup
Advanced touch-screen controls from with remote-control capability
Insulated mash tun with rakes, plow and grist hydrator
Insulated electrically-heated brew kettle
Glass wort grant with automated pump controls
Hard piping and platform
Stairs with wheels for easy access under platform
On demand water supply control optional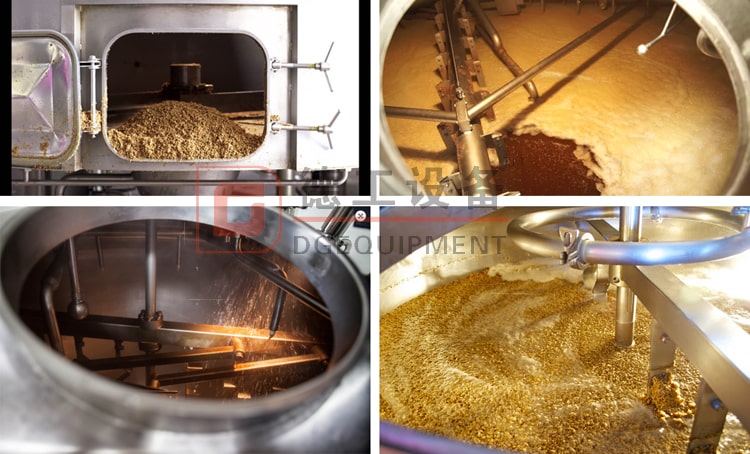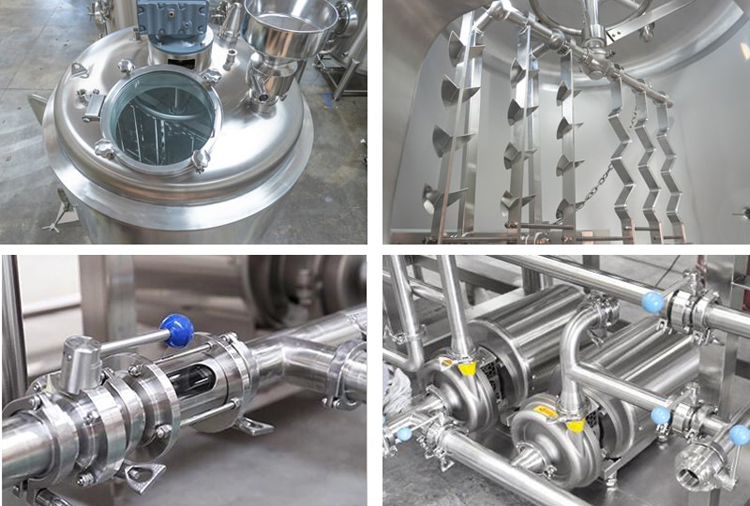 2.Fermentation system-Turnkey beer brewing systems
Fermentation tanks are equipped with separate cooling zones which can be individually controlled and entirely insulated. CIP tube and a cleaning head included. The materials used and the surface finishing depend on the intended application and the customers's specifications.Available in different model (from 2.1 to 120 bbl)
A list of commen fermentation tank,so that you can check if it is suitable to your room.We can change according to your requirement.
| | | | |
| --- | --- | --- | --- |
| Fermentation tank | Total capacity | Outer diameter | Height |
| 100L | 130L | 640mm | 1300mm |
| 200L | 260L | 740mm | 1750mm |
| 300L | 370L | 840mm | 1850mm |
| 500L | 630L | 960mm | 2200mm |
| 1000L | 1300L | 1300mm | 2550mm |
| 2000L | 2500L | 1500mm | 3150mm |
| 3000L | 3850L | 1700mm | 3850mm |
| 5000L | 6250L | 2100mm | 4900mm |
| 10000L | 12500L | 2200mm | 5600mm |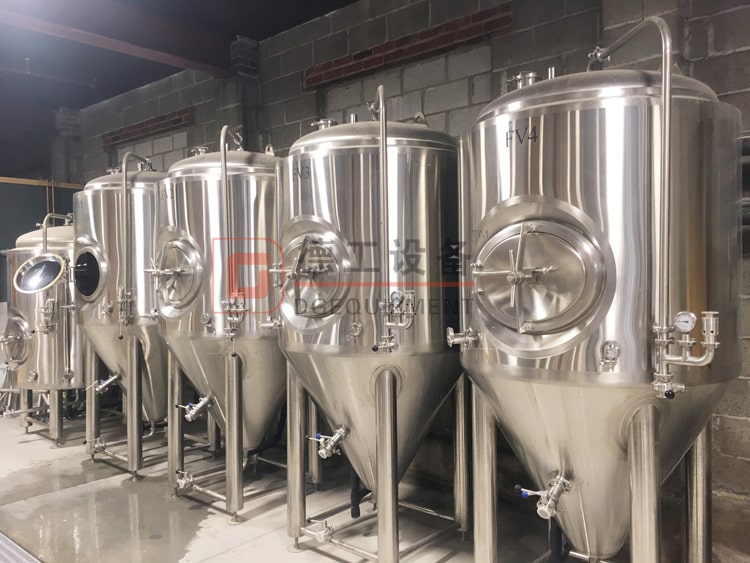 Features
tanks are available with torispherical and conical bottom
the torispherical lid resists high pressure and design according to DIN 28011
the conical bottom assures the easier removal of yeast from the tank
the tanks are available with side, top and bottom manholes depending on the size and your needs
the top manholes can handle high pressure, easily to handle and made in insulated version
the side manholes are can be easily cleaned without any blind area
the material quality of the whole tank is SUS304
etched and passivated inner surface with a roughness less than 1,0 µm to avoid the contamination spots that are hard to wash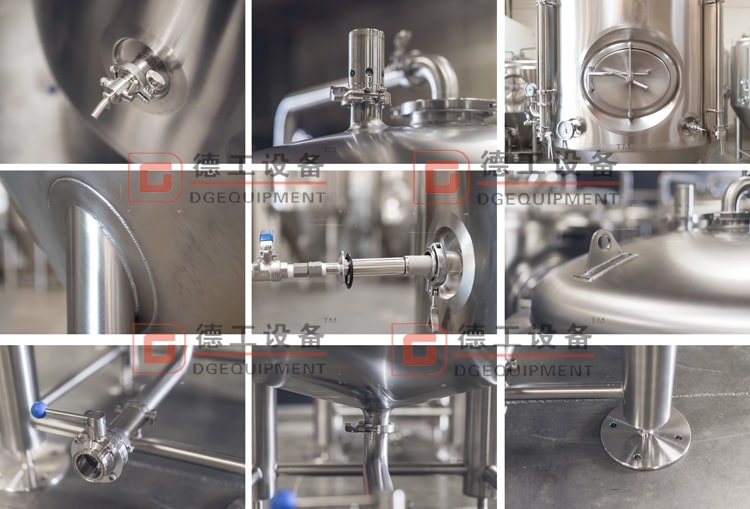 Accessories on fermentation tank
3.Auxiliary Equipment-Turnkey beer brewing systems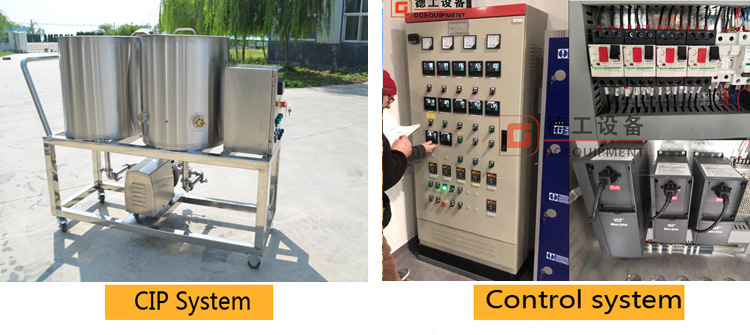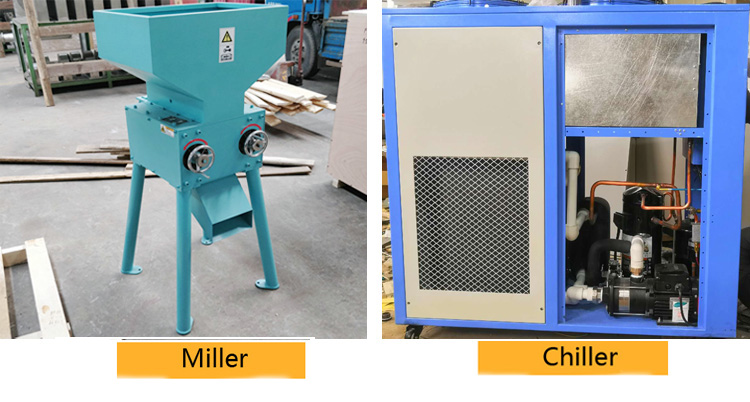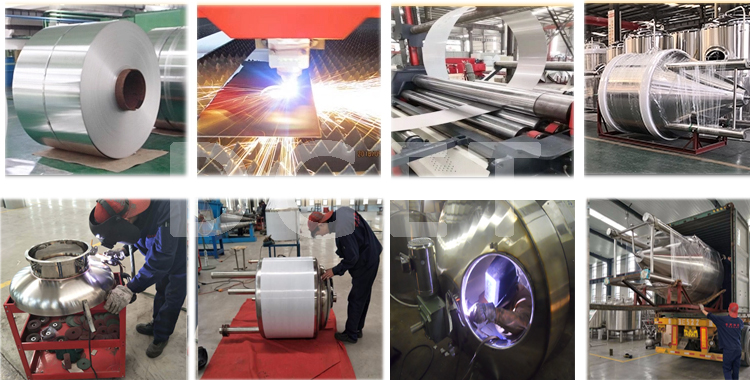 Professional production team