Description
We manufacture and supply brewhouse sizes from 1BBL to 150BBL based on customer's demand. Our brewery equipment is turn-key and consist of mill system, mash system, fermentation system, cooling system, cleaning system (CIP), control system and accessories. With brewery equipment you are able to produce outstanding full-bodied beers. Beginners will find it easy to brew with this fairly automated equipment.
Beer brewing process
Milling-Mashing-Lautering-Boiling-Whirlpool-Cooling-Fermenting-Maturing-Packing
The brewery equipped with semiautomatic control panel.Staff training occurs during installation of equipment and test brews. The system can be heated by steam,electricity or gas;and controlled by manual,semi-automatic or full automatic.The mainstream of two-vessel brewhouse is steam heated and semi-automatic controlled system.
The brewhouse system could be included 2-vessels , 3-vessels brewhouse and 4-vessels.
2-vessels includes mash / LauterTun and kettle / whirlpool tank.
3-vessels include mash tank, LauterTun and kettle / whirlpool tank.
4-vessels include mash tank, LauterTun, boiling kettle and whirlpool tank.
The capacity is bigger, the vessel is more and you can also choose the multiple combinations, improve the working efficiency.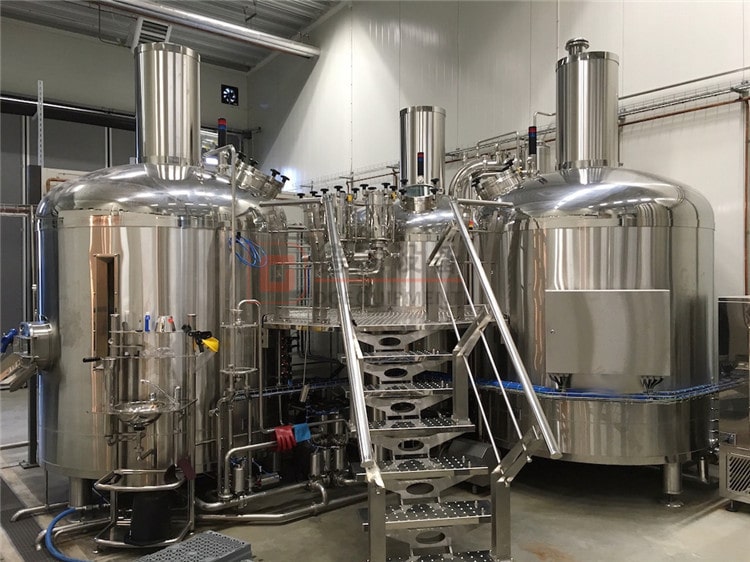 The more popular choice is the 2 -vessels brewhouse brewery
Fermentation system is made up of Fermentation Tank and Bright Beer Tank quantities are based on customer's request. According to different fermenting request, structure of fermentation tank be designed accordingly. Generally Fermentation Tank structure is dished head and cone bottom, with Polyurethane installation and dimple cooling jackets. There is a cooling jacket on tank cone section, cylinder part has two or three cooling jackets. This not only can meet the relevant requirements of cooling, guarantee cooling rate of fermentation tank, also help to precipitation and the yeast.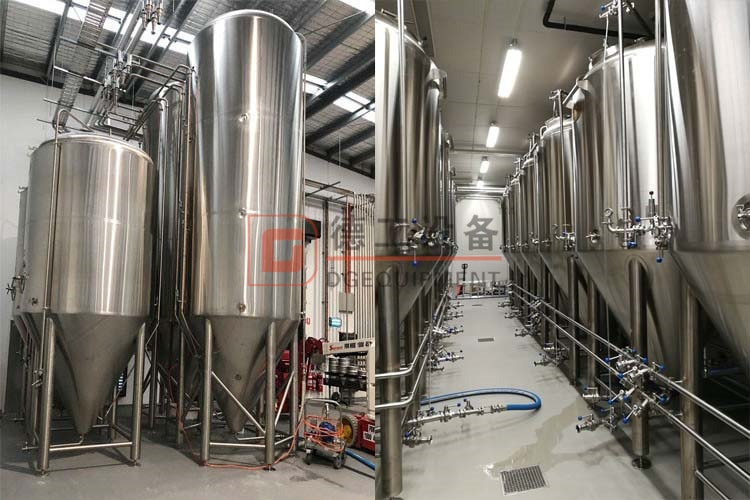 Brewery fermenting vessel can be designed according to customer's require
Tank internal and external wall are made of international quality standards of sanitary 304 stainless steel, the Polyurethane insulation
thickness between the inner and outer is 70,80,100mm. conial bottom install inlet outlet pipes. Tank installation cleaning system, tank roof device, tank bottom device, rotating wine outlet tube, inflatable device, liquid level meter, sampling valves and other supporting valve, equipped with temperature sensor,  the equipment can reach to automatic and semi-automatic control.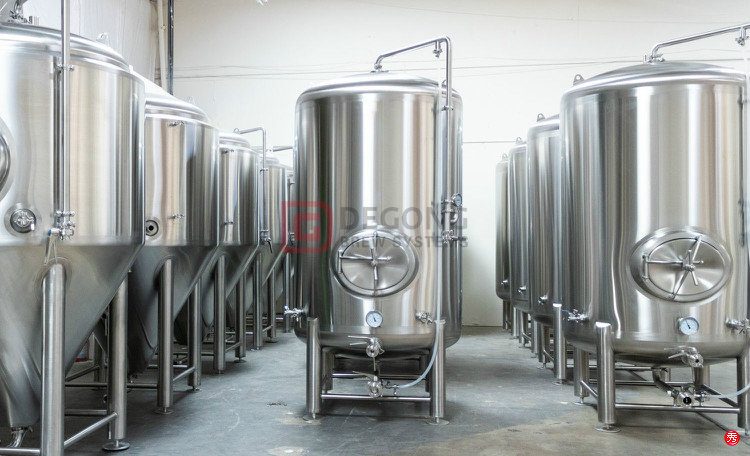 Available brewery fermentation tanks and brite tanks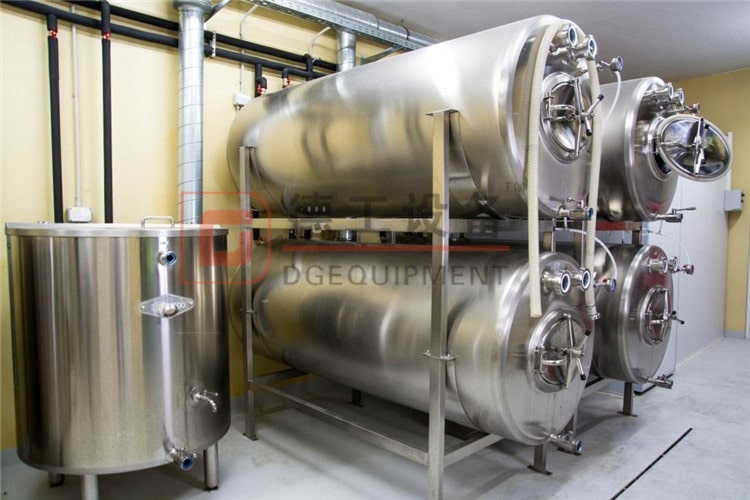 Brewery equipment Stacked horizontal tanks for maturing
The cooling system includes Glycol Tank, refrigerating unit and other line valves equipment, Beer refrigeration system is mainly used for cooling the brewhouse wort and fermentation, it plays an important role in the whole process of brewing beer. Our factory refrigerating machine is famous brand with stable performance, excellent refrigerating effect, and low accident rate. Optimum allocation of refrigerating system can greatly reduce the wastage of the energy. Ensure the stable operation of the beer brewed.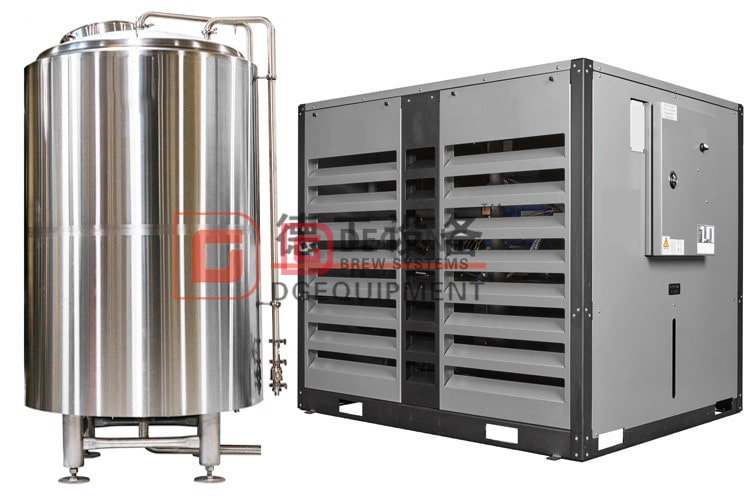 Cooling system for fermenting vessel
1. How long is your delivery lead time?
A: After 30-45 working days when we receiving your payment.
2. What is your term of payment?
A: Our payment terms are both TT and L/C. 30% for advance payment after signing the contract and before manufacturing, 70% as balance payment after manufacturing all equipments and before delivery.
3 This is the first time I use this kind of machine, is it easy to operate?
A: There are English manual or guide video for showing how to use the machine;
If you still have any questions, we can contact by phone or email, etc;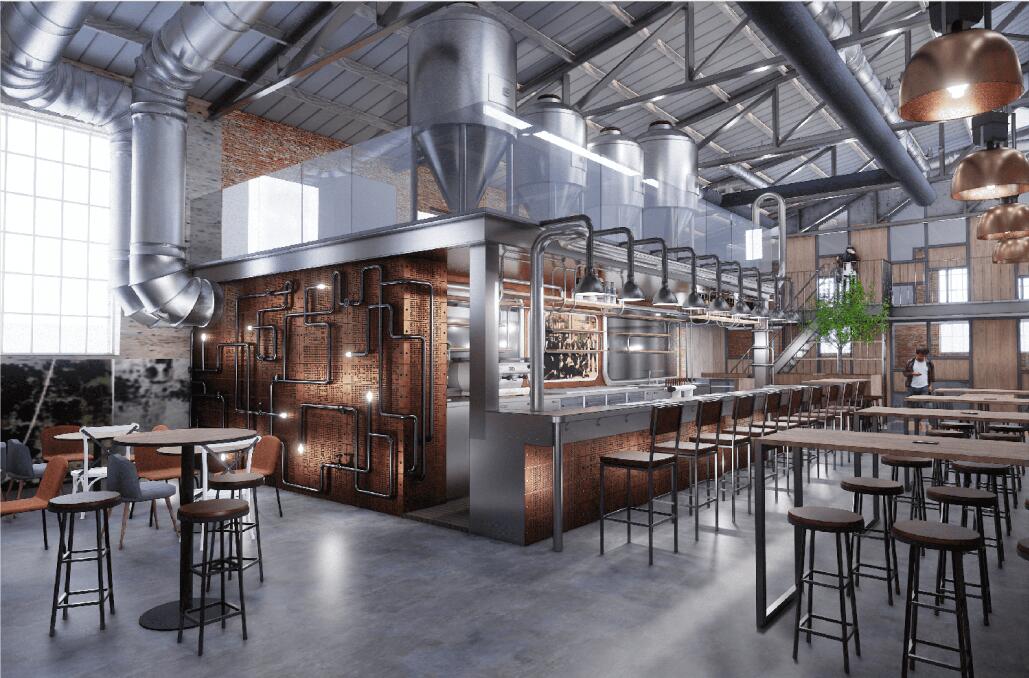 Apply to bars, restaurants, breweries, etc.
Package &delivery:
Packaging Details: standard wooden package
Package Type : As usual, we adopt wooden case as package type. It's suitable for long-distance transport. According to customers' special demand, we could adopt sheet iron case and so on.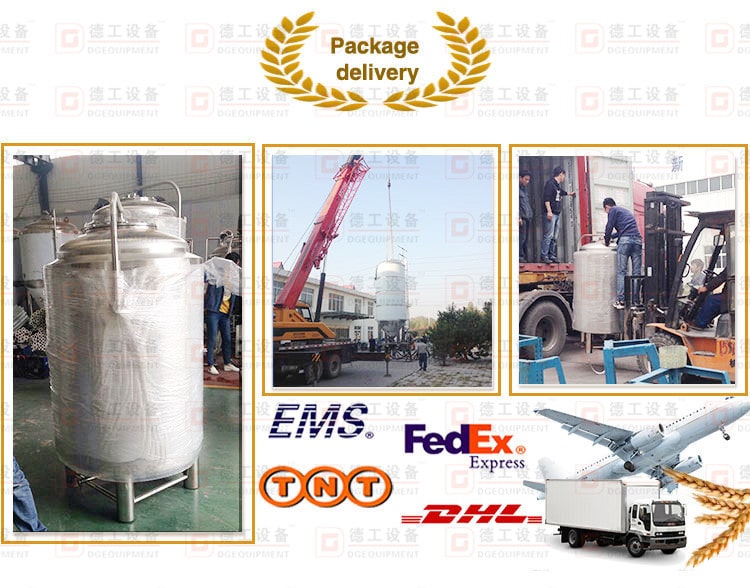 Contact information:
Would you like more information about brewhouse system,please give me message.