Description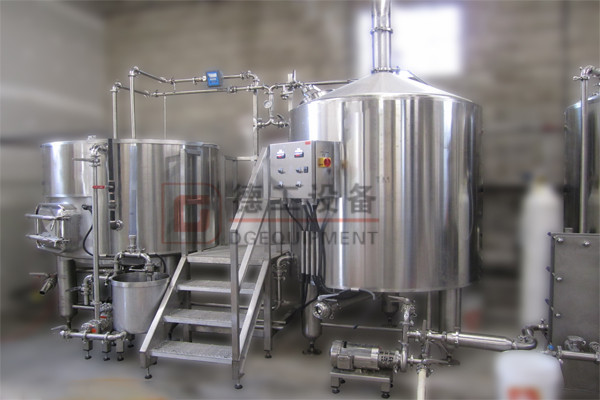 2 vessel brewehouse system beer brewing equipment
In our Standard 7BBL(1 liters=117bbl) brewhouses are built turnkey systems that offer the quality you need to produce your best brew. They also use the same technology as our large-scale systems to ensure durability in any production.
Stainless steel brew kettle is various in combination of vessels, of course to achieve the same four steps mashing, lautering, boiling, whirlpool, by special brewing intentions of brewer including wort output, wort gravity, sparging water, brews in certain time, brewing method etc.
2 Vessel Brewhouse(beer brewing equipment)
A.Mash/Lauter Tun + Boil Kettle/Whirlpool Tun
B.Mash/Lauter Tun/Hot Liquor Tank Combi vessel + Boil Kettle/Whirlpool Tun
C.Mash/Lauter Tun + Boil Kettle/Whirlpool + Hot Liquor Tank
Mash/Lauter Tun + Boil Kettle + Whirlpool Tun
Mash(kettle) Tun + Lauter Tun + Boil Kettle/Whirlpool Tun
4 Vessel Brewhouses(beer brewing equipment)
Mash(kettle) Tun + Lauter Tun + Boil Kettle + Whirlpool tank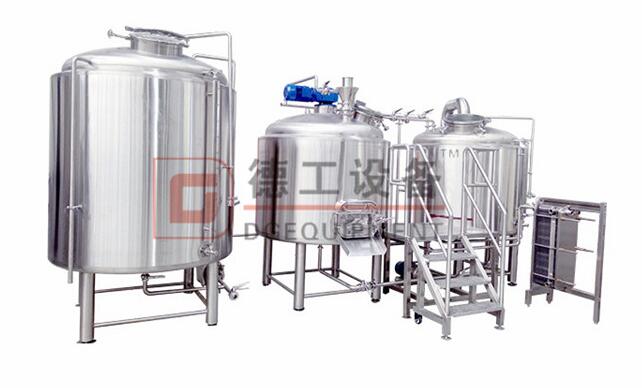 Mash lauter tank,boiling whirpool tank and hot liquor tank
Options:
Automation systems
Complete Grain Mill System available
Various Stainless Steel Finishes
Our standard brewing systems come with a 2B mill finish; other finishes are available including:
Polished
Brushed
Satin Finish
Copper Clad and/or Copper accented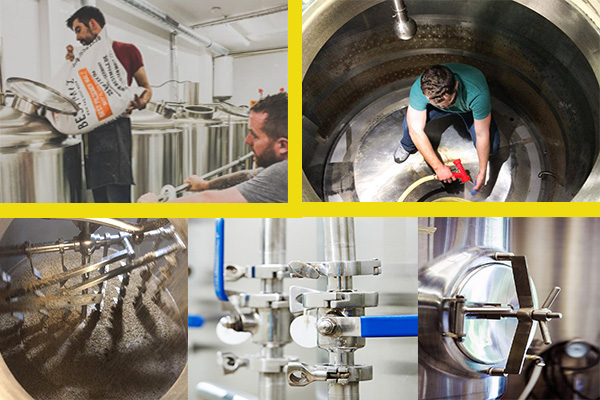 Brewers cleaning tanks,Raker and valve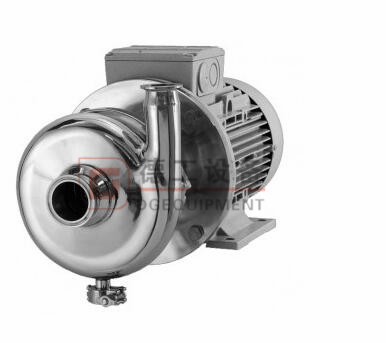 Centrifugal pumps
Centrifugal pumps are the workhorse of the brewing industry. These brewery pumps are capable of transferring large quantities of product in a short amount of time. They are typically used for CIP, transferring and filtration.
Output: 3000L/h
Pump head and cart constructed in stainless steel
Special mechanical seal used for the brewing industry
Pump supplied on wheels
Pump motor can also be supplied in a stainless steel housing
Several flow rates available
Sanitary open impeller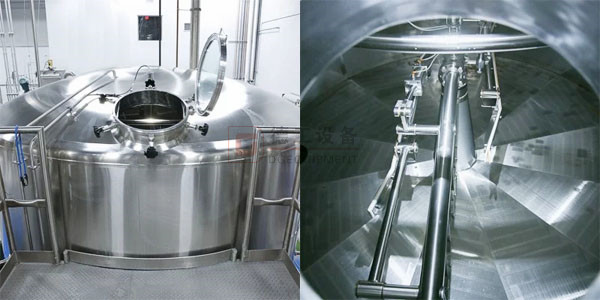 Glass manway and Filter plate
Features of brewery equipment:
1. Strictly quality control, meet the European quality standard.
2. Accept customized, professional engineers will provide design solutions for you.
3. Double jacket conical fermenter with dimple-plate cooling jacket, perfect welding.
4. Appearance clean and generous: The tank is polished by mirror, and the equipment is bright.
5. The equipment is controlled by PLC, and the fermentation tank is equipped with a glass tube level gauge, which is convenient for visual operation.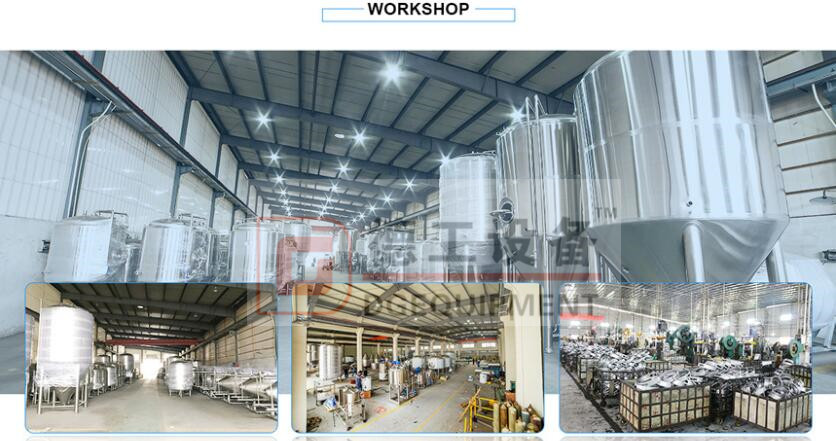 After-sales Service Provided
2 years of tank and 12 months of accessories guarantee, lifelong maintenance at cost charge
7×24 hours per week email&phone available
Maintenance, return & exchanges services
Cooperator(Beer brewing equipment)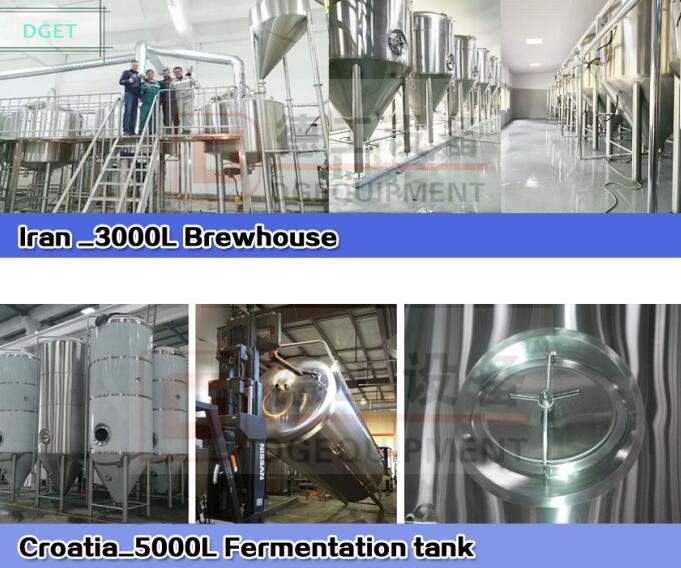 Packaging Details: standard wooden package
Package Type : As usual, we adopt wooden case as package type. It's suitable for long-distance transport. According to customers' special demand, we could adopt sheet iron case and so on.

Ready for shipment
If you are interested in our craft beer brewing equipment, need a quotation or you simply want to discuss your project with us, get in touch and we will be happy to assist you.