Description
Micro bright beer  tank for placement in walk-in cooler, at economical price to meet budget of many start up brewery with guaranteed quality material and construction. Bright beer tank is a piece of brewing equipment as they serve to mature, clarify, and carbonate the beer after fermentation. In some cases, they also double as serving vessels in brewpubs, eliminating the need for kegs.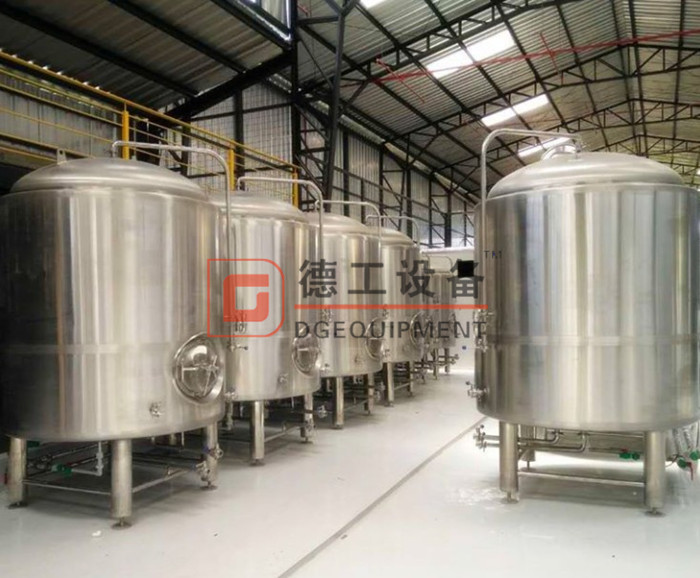 bright beer line
The bright beer tank made by Degonget use top class stainless steel (SUS304), surface treatment can be 2B or precise polish or mirror polished.
Stainless steel(304)sanitary construction
Inner (SUS304)thickness: 3.0mm; Outer(SUS304)thickness:2.0mm
External-Jacket(SUS304) thickness: 1.5mm
100% TIG welded and sanitary polished
Design pressure 0.3 MPa, working pressure <0.2 MPa.
Interior Finish: Sanitary 2B finish, Pickled and Passivity;
4 heavy duty stainless steel legs with adjustable height and leveling footpads
Insulation: Polyurethane-thickness 100 mm.
CIP arm and spray ball 360o coverage. Easy clean slide over pipe connection with keeper pin.
Pressure gauge
Thermometer gauge
Lifting lugs
Side man way door
Carbonation stone assembly
vertical bright beer tank
horizontal brite beer tank of Degong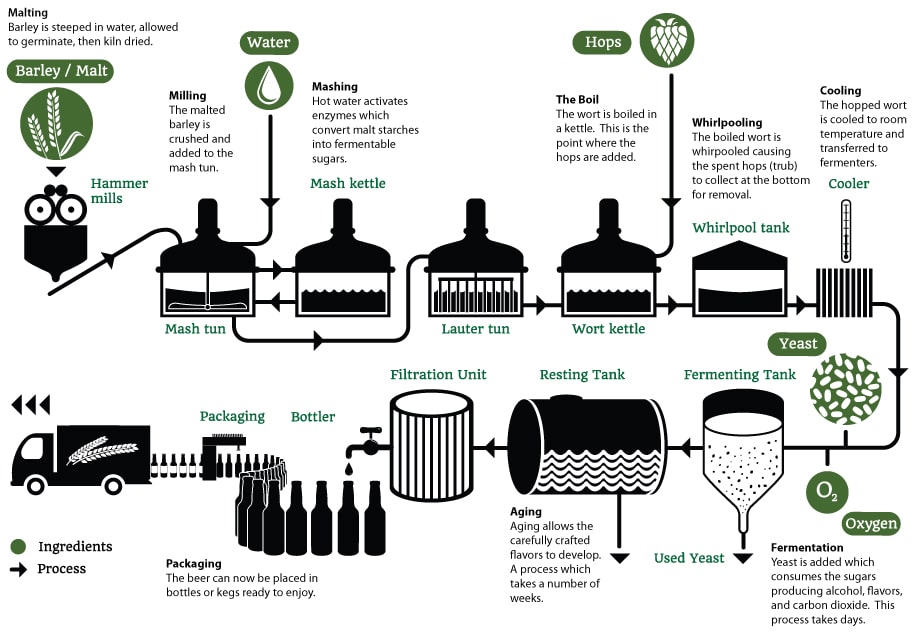 After the process of fermentation , the green beer must continue to ferment in storage tanks for several weeks, until it has reached the desired level of maturity in taste . Brite Beer Tank is needed in this process in order to have the full taste develops of beers.
In the process, the remaining sugar is converted into alcohol and the resulting carbon dioxide stays in the beer. Unwanted substances such as yeast, protein and tanning agent compounds sink to the bottom; clarifying the beer.
DEGONGET,established in 2009,is a large Chinese manufacturer of beer brewing equipment. Dedicate to beer equipment, beer fermentation equipment, beer bottling machine, beer keg filling machine, beer filter machine, wine production equipment, wine fermentation tank, pasteurizing equipment, water treatment equipment, steam boiler and so on. Provide the total solution to customer from designing, consulting, product to project implementation to fit each brewer's individual needs.
Quality
Quality is the soil of an enterprise. We can offer you competitive advantage products.With us,your money in safe and your business in safe.
Delivery
Time is vital for both of us,so we have professional team work and production line to make sure the delivery in time.
Certificate
Our equipment is coming with certifications of PED and our company is TUV approved. We use CE approved components for customers. The quality, specification and function all meet the treaty of contract.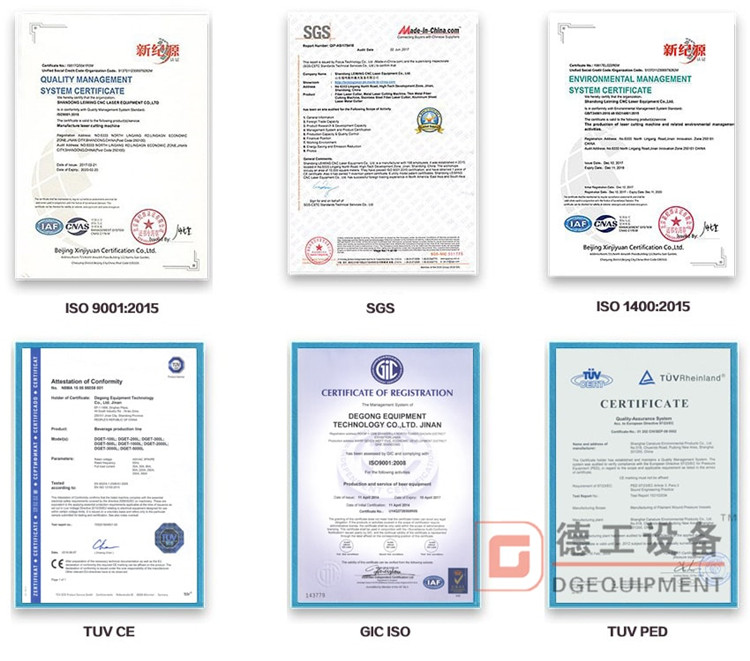 Standard packing:
Cord ,film membrane
Firm membrane, wood box for free fumigation
Delivery :
– We put your order into our tight production schedule to ensure the punctual delivery time.
– Production or inspection report before your order packed.
– Shipping notice/ insurance to you as soon as your order is shipped.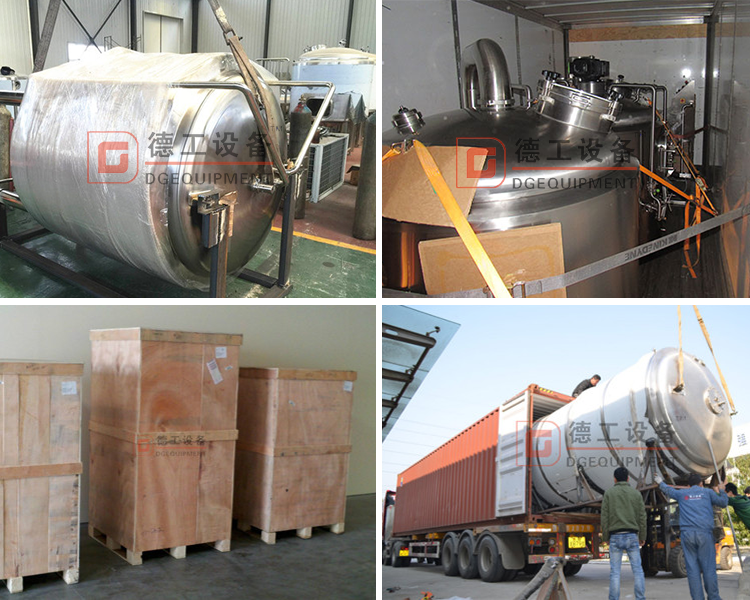 Every Brewhouse is unique and requires different specifications. Please shoot us an email or give us a call for a quote.