Description
Affordable Brewing equipment is tailor-made according to the individual needs of each brewery. From defining the optimal brewery layout to designing the settings and dimensions of the brewery and storage tanks, our staff will work with you. The beer brewing system is designed as a brewing room with 3 containers: Mash tun / Lauter tun, Kettle / Whirlpool tun and hot wine tank. It used to sell well in restaurants, pubs, and bars.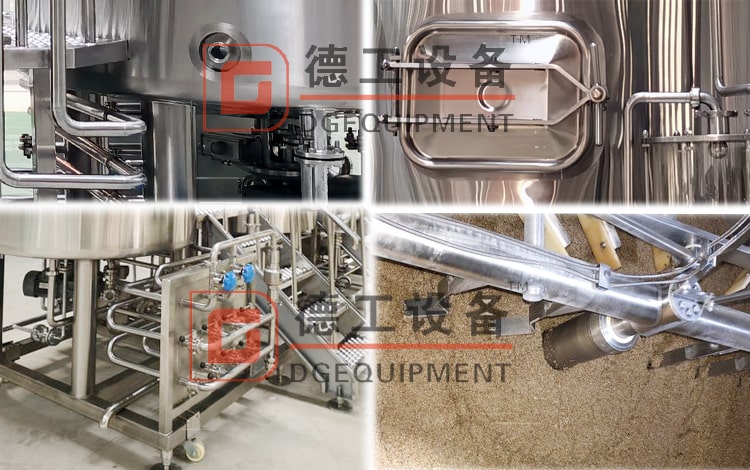 Brewhouse details
Brewhouse unit details information
All kinds of brewhouse
Fermentation tank side view
Cooling system
Insulated glycol water tank with or without copper coil for glycol liquid holding and mixing
Efficiency chillers or refrigerators with fryonto supply cooling energy
Sanitary centrifugal pump for glycol water recycle among tanks and heat exchanger
Chiller & Refrigeration tank
If you want to build a brewery of your own, please contact me, come on!