Description
DEGONG Beer Fermentation tank
Fermenter system is composed of fermenter, bright beer tank, yeast added tank, etc.The tradtional design of the fermenter's cylinder and cone is double-jacket, the seal head is single-jacket, based on the original design,
Without a proper fermentation tank, you won't be able to make beer, especially not beer of a decent quality. You won't be able to control airflow, measure gravity, remove yeast, or retrieve the beer. Thus, one of the most important tools for crafting great beer is a great fermentation tank. Fortunately, you can perform all of the tasks we just described with DEGONG fermentation tank.
Tanks are consisted of shadowless manhole, pressure relief valve, apunding valve,sample valve, pressure gauge, temperature sensor,carbonation stone,rotating racking arm, butterfly valve, solenoid valve and etc. It is the third part of beer brewing equipment for restaurant.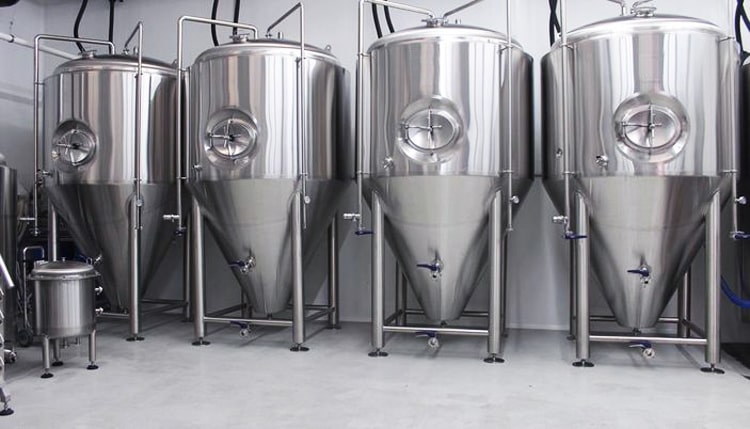 Vertical beer Unitank
Our fermenter can be customized according to the actual situation of the customer. When designing the tank, we will consider all factors for the customer, such as the height of the room, the size of the space and so on, so as to ensure that the tank can not only produce the best beer, but also suitable for the customer's existing site.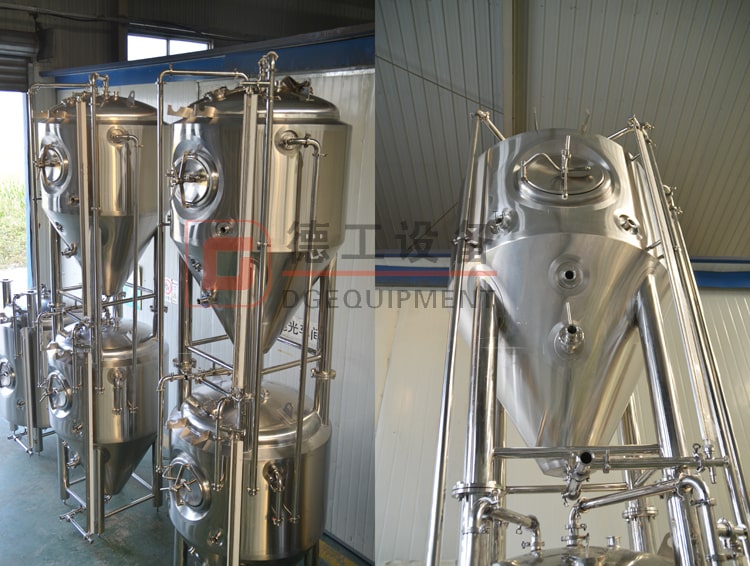 Stackable fermentation tank(If your space is limited)
Fermentation tank FEATURES-Take 2000L fermenter as a reference:
Specifications:

All AISI-304 Stainless Steel Construction

Jacketed & Insulated

Dual Zone Dimple Cooling Jacket

Dish Top & 60° Conical Bottom

4 Stainless Steel Legs with Leveling Ports

Working Capacity: 2000L

Total capacity:2500L

Inner Diameter: 1300 mm

Outside Diameter: 1500 mm

PU Insulation: 100mm

Total Height: 3150 mm

Dimension: L x W x H 1500 x 1500 x 3150 mm

Thickness: Inner Shell: 3 mm, Dimple Jacket: 1.5 mm Cladding: 1.5 mm

2000L Fermenter Includes:

Top Manway or Side Shadow less Manway

Racking Port with Tri-Clover Butterfly Valve

Discharge Port with Tri-Clover Butterfly Valve

Tri-Clover Outlets with Butterfly Valves

CIP Arm and Spray Ball

Hops addling port

Sample Valve

Pressure Gauge

Safety Valve(Apunding valve and pressure release valve)

Thermowell with Tank Thermometer

Carbonation stone valve

Level gauge(Optional)

All fittings, clamps, and valves are included with tank.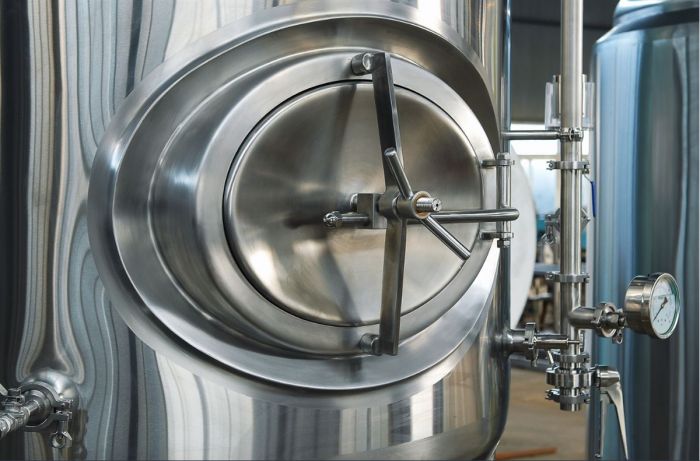 Side manhole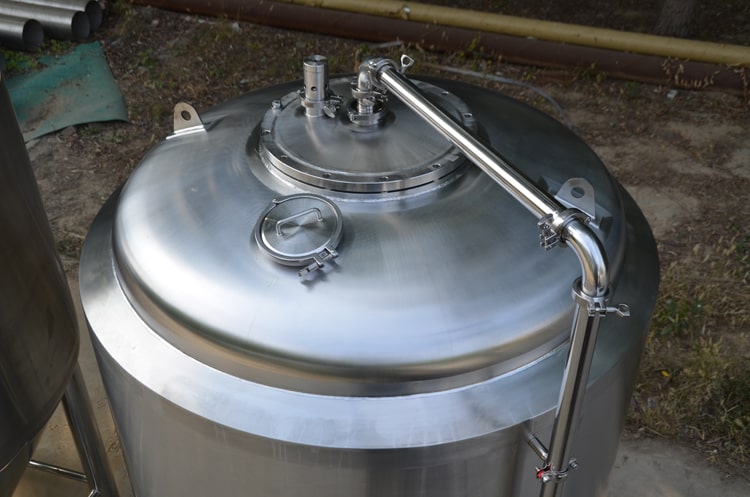 Top manhole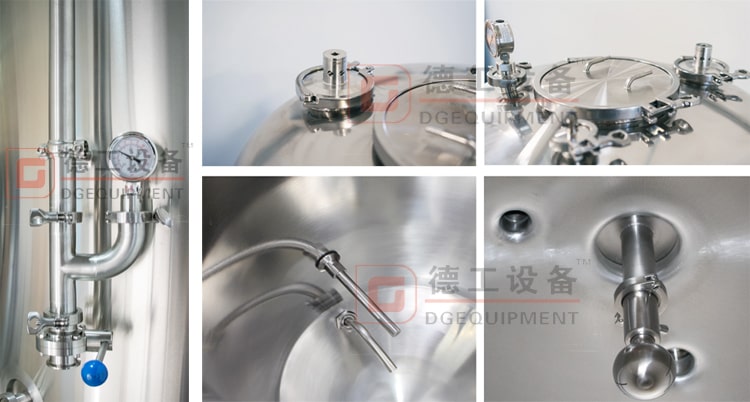 Accessories on fermentation tank
Company information