Description
Choosing the right tanks to complement your brew house and controls is critical to our turnkey systems. You'll get all the upgraded features you'd expect from your tank supplier, but with the option to customize based on your controls, brewery setup, space constraints, and brewing style.
Brewery equipment Industrial 2-vessel brewhouse with fermenters
Breweries Features:  
Automatic /semi-automatic operation system,need one or two brewer operate
With our equipment you can make different kinds beer such as ale,lager, IPA, stout beer and so on, we supply the brewing recipes
We have different capacity from 50L to 10000L per batch , our brewery equipment approved CE, ISO ,TUV certificate
Have good feedback from our clients
Installation/Operation/ Service/ Maintenance Manual: Provided In English.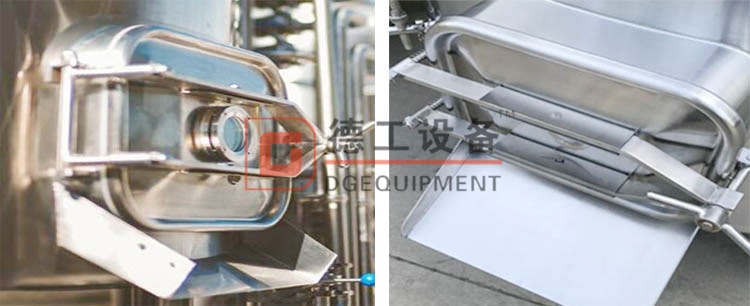 Spent grains hatch with Slide
Semiautomatic brewing:
We produce affordable brewing systems that are easy to operate, yet still assure highest quality.
Brewing system is also suitable for beginners.
Our Breweries operate with a perfect degree of standard automation.
Fully automated brewing:
Professional PLC-Automation
Brewing software
Money and time saving
Increased capacity
Highest quality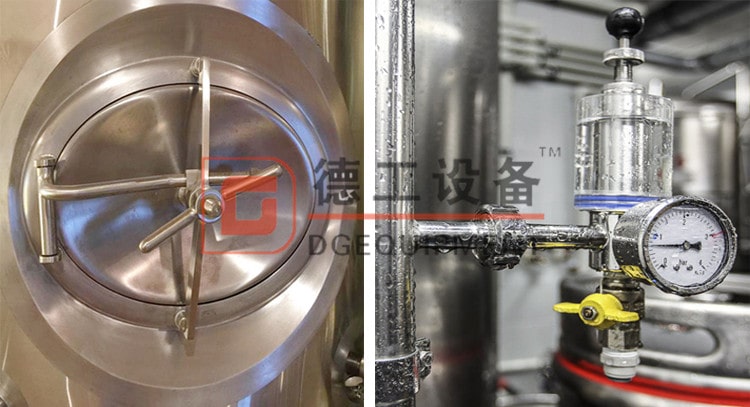 Side manhole and pressure gauge on the brewery equipment
Brewery equipment 2-vessel brewhouse:
Mash/lauter tank
Boiling kettle/whirlpool tank
Working capacity: 15BBL
Gross capacity: 18BBL
With hop back system
With plate heat exchanger
Operating platform
With wort/hot water pumps
Brewery equipment Fermenters:
3BBL -120BBL available capacity
Material: SUS 304
Standard features:
Pressure relief valve
CO2  blow-off arm & CIP arm
Coolant inlet and outlet
Sample valve
Side manway
Top Dry Hopping Port
Rotating Racking arm
Temperature and pressure gauges
Company introduction: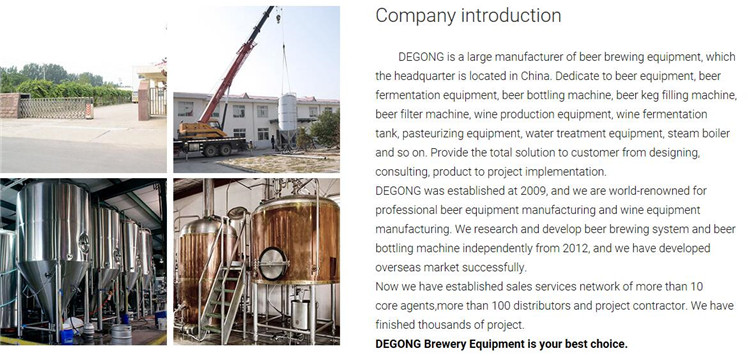 Welcome to visit our website and contact me to get more useful brewing knowledge ,Cheers!!!