Description
DEGONG are professional beer brewing equipment manufacturer. All brewing systems can be designed according to customer's requirement.We also can recommend a best brewing system to the customers who don't know much about the beer industry.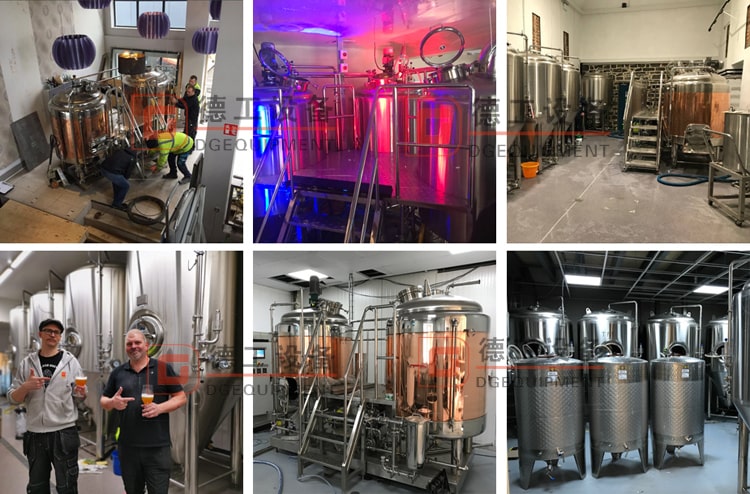 Pictures provided by DEGONG beer brewing equipment manufacturer
Breweries can vary enormously in size, from the smallest microbrewery to the largest multinational brewing corporation. The diversity of processes is likewise diverse, being largely dependent on the type of beer produced and the degree of automation desired.
Micro brewery equipment beer brewing equipment manufacturer DEGONG:
100L-500L Micro brewery equipment, or craft brewery, is typically owned independently and much smaller than the corporate breweries. A microbrewery is more likely to use a two-vessel brewhouse that combines the mash and lauter tun into one vessel, and the boil kettle and whirlpool into another vessel.Our micro brewery brewhouse comes pre-piped and, do not require skilled trades to get going.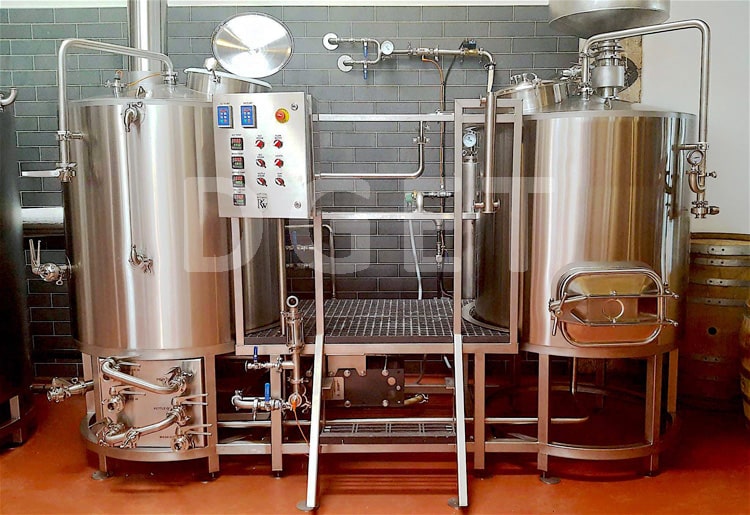 Microbrewery equipment 2-vessels  brewhouse
Middle size pub used beer brewing equipment manufacturer:
500L-2000L Beer brewing equipment is an excellent system for medium brew pubs.  The ultimate in capacity flexibility, this multi vessel brewing system will allow you to brew half batch seasonals, full batch rotators and double batch flagships. The 500L-2000L beer brewhouse usually choose 3-vessels beer brewhouse with mash/boiling tank,lauter tank and whirlpool tank. And steam heating is the better heating method for this scale brewery equipment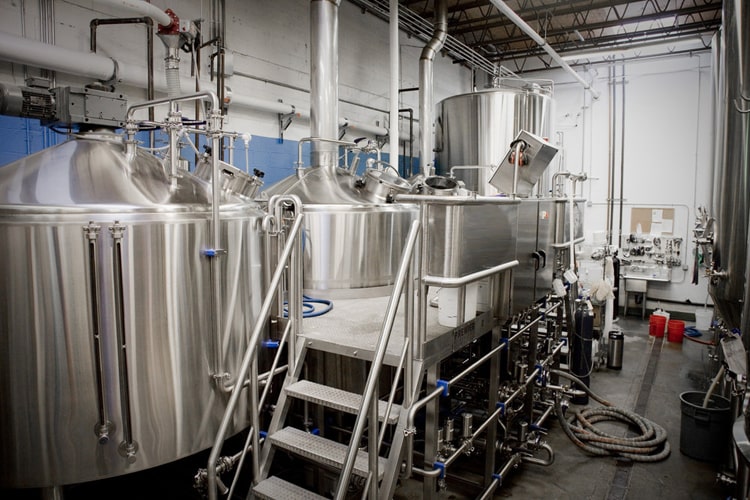 Middle size beer brewing equipment with 3-vessels beer brewhouse
Large beer brewing equipment for commercial used:
2000L-5000L Large beer brewing equipment usually used for commercial brewing. This large brewing system comes in 4-vessel configurations, with mash tun,lauter tank,brew kettle, whirlpool tank,hot water tank,cold water tank included.  Choose from various turnkey control methods, including basic or advanced touch-screen panels, automated wort grant controls, a variable-speed peristaltic pump option and many more.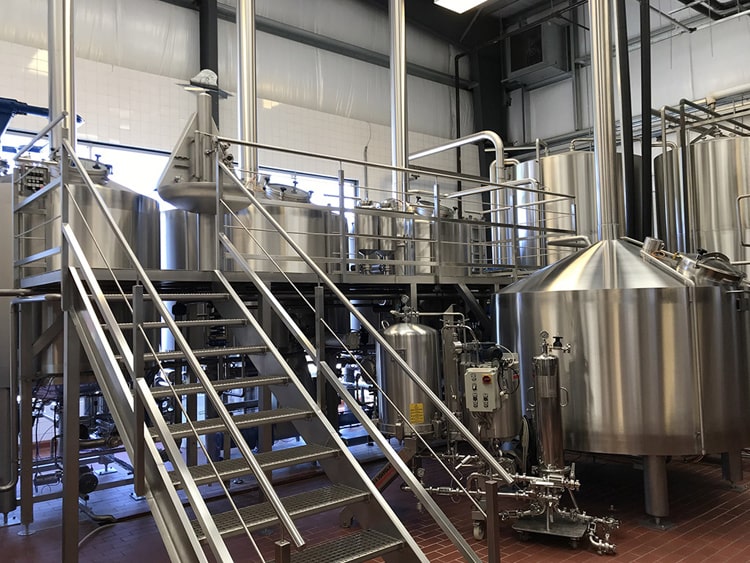 Large beer brewing equipment with 4-vessels brewhouse
DEGONG is a very professional beer brewing equipment manufacturer. We have our own factory and production team. Whether you need microbrewery equipment, brewpub brewing equipment or commercial brewery equipment, DEGONG can provide a complete set of brewing systems according to your needs. We have professional engineer. No matter what type of beer you want to brew, we can design the most reasonable equipment for you.
1.Use the stainless steel plate made by the Chinese best-known stainless steel manufacturing enterprise.
2. Use the Chinese famous brand YUANAN pump (ABB motor), use the wrold famous brand SIEMENS motor.
3. Control system uses electric appliances of world famous brand, Schneider, Omron, Danfoss frequency converter ensure the stable runing of the whole system.
4. steam solenoid valve, solenoid valves and other accessories take first or second class brand of Chinese to ensure the stability of brewing and fermentation system
If you have interest in DEGONG brewing equipment,welcome to contact me freely.