Description
Beer brewing system small,midum and lager brewery 
Small beer establishments are divided into 1bbl, 2bbl,3bbl, 5bbl,7bbl,10bbl,15bbl,20bbl…and other different types of equipment. The device specifications are different and the configuration details are different.
The complete beer equipment mainly includes the main components such as crushing system, brewhouse system, fermentation system, refrigeration system, cleaning system, control system and many other auxiliary components.
Two tanks/vessels brewing system is available
It guarantees the pure taste and hygienic index of beer, and also greatly extends the effective service life of the equipment.
According to the operational convenience of the beer brewing process, the volume ratio of the brewhouse tank to the fermenter is often 1:1 or 1:2. There are many types of beer equipment available in the bar hotel, and the price difference is also very large. Combining your own needs, choose a suitable one.
The whole part of the beer equipment main body part of the brewhouse system, fermentation system, ice water tank and other double-layer insulation tank parts, valve body fittings, etc. are made of sanitary grade stainless steel.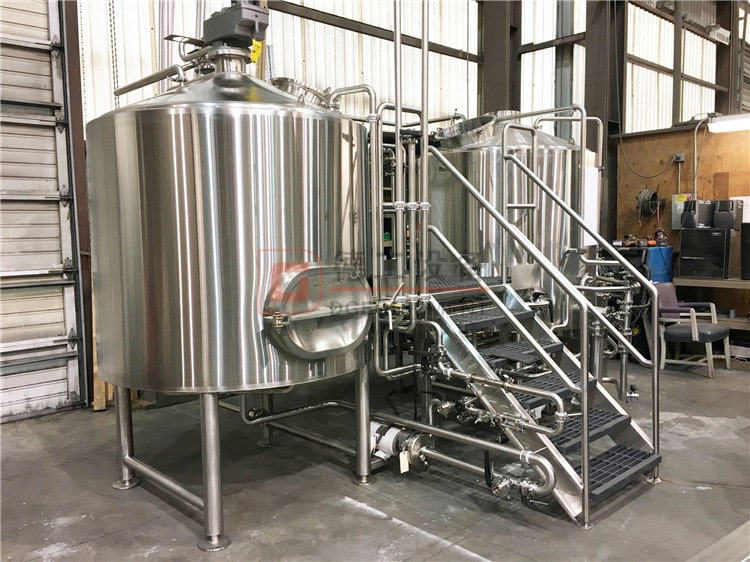 10bbl brewing system
10BBL brewing system specification equipment list is as follows:
Grain mill system(grain miller, flex auger, grist case)
10 bbl Brewhouse – steam jacket heating/electric heating
Mash/lauter tun vessel – rake system, frequency drive, rake speed adjustable, steam jacket on the side of tank, false bottom, sparging
Brew kettle/whirlpool tun-tangent inlet, steam jacket heating/electric heating
Pumps with ABB motor
Stainless steel 304 working platform
Plate heat exchanger – 304 or 316 plates
10 bbl/20 bbl fermentation tanks/bright beer tanks
20bbl HLT and CLT
Glycol cooling system(glycol tank, chiller)
CIP system
Keg washer/filler
PLC Siemens control system or Manual control panel system and electric components
Great quality, reasonable price, excellent service.
Complete engineering support and onsite installation.Let me know your request in order to support set-up brewery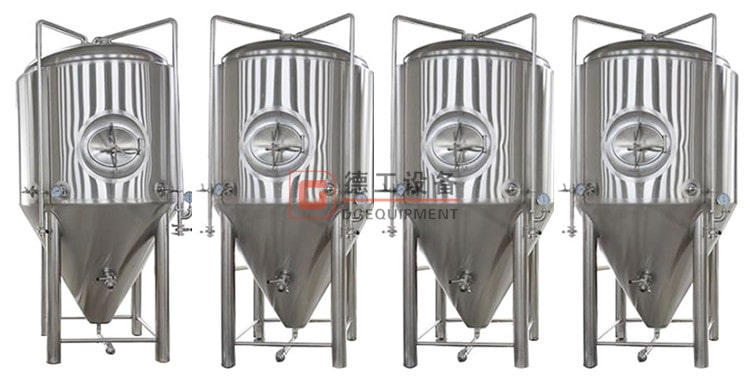 Cusomized fermentation tanks blow-off arm and CIP arm brewing system
The optimal configuration of the 10BBL beer equipment is as follows:
(1)Malt miller
(2)Mashing system: two vessels (10BBL mash kettle tun, 10BBL lauter whirlpool)
(3)Fermentation system: 10BBL fermenter * 6
(4)Refrigeration system: 20BBL ice water tank, 7HP chiller, 10 squares of wort cooling plate heat exchanger
(5)1 mobile cleaning system cart
(6)Control system: instrument digital display control cabinet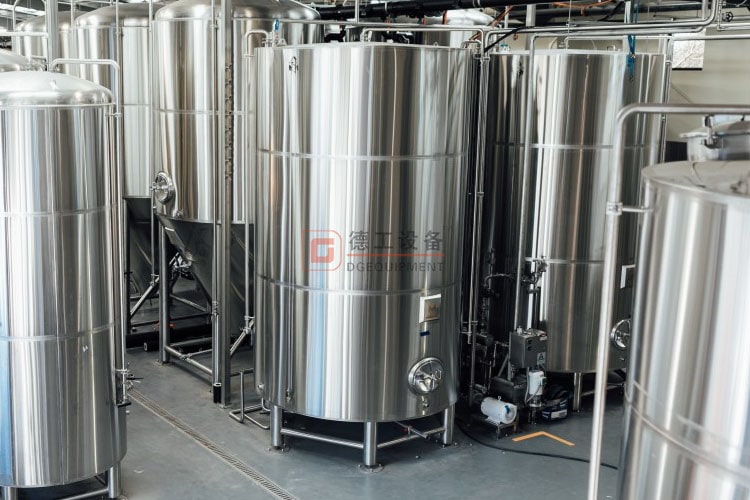 The brewing system is running
Placed in the hotel dining area, you can also choose the copper plate as the brewhouse outsourcing, making the main body of the equipment more beautiful and elegant. Commonly, equipment used in bar hotels, especially brewhouse equipment, can choose copper outsourcing or stainless steel outsourcing, but also have a certain price gap, do not blindly follow, combined with their own decoration plans and store style, choose the right one.
Talk to us about your requirements and we will design a system to work for you and your company. wlcome to consult brewery to get a perfect quotation.