Description
DEGONG Equipment brewhouses are custom-built to fit each brewer's individual needs. Our staff works with you on everything from defining your optimal layout to designing the setup and size of your brewhouse and tanks. Most importantly, every brewhouse is built with 304 stainless steel, so they are durable and hard-working. Each brewhouse goes through a comprehensive quality control inspection before it leaves our factory, where everything, including the inside of the piping, is inspected. Automated and semi-automated brewhouses, and mash houses are available with steam or electric heat, and with a variety of vessel configurations for 5 – 20bbl systems.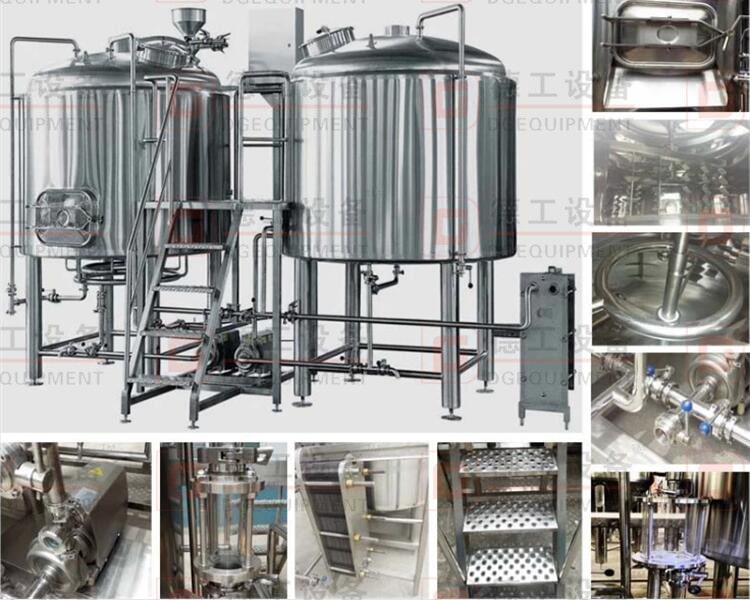 Two vessel brewhouse system
Wort pimp;sight glass;heat exchanger;stairs etc.
According to client's needs, various combinations of brewhouse can be offered as followings:
2 Vessel Brewhouse
Mash/Launter Tun + Boil Kettle/Whirlpool Tun
3 Vessel Brewhouse
Mash/Lauter Tun + Boil Kettle + Whirlpool Tun
Mash (kettle) Tun + Lauter Tun + Boil Kettle/Whirlpool Tun
4 Vessel Brewhouse
Mash (kettle) Tun + Lauter Tun + Boil Kettle + Whirlpool Tun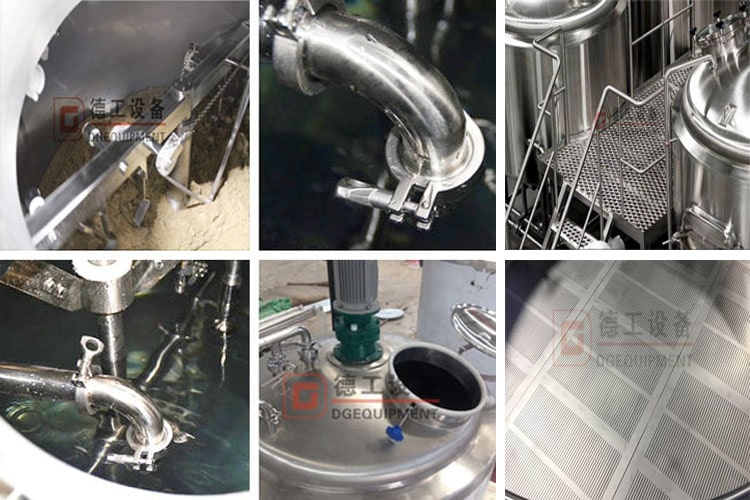 Brewhouse components,such as tri-calmp,platform,false bottom etc.
Brewhouse Features:
100% 304 stainless steel construction, including all non-product contact and structural steel
2B product contact material finish, with internal welds polished #4
Designed with adequate free board above the maximum working volume
Sized to meet your gravity requirements
Glass cover manway
Polyurethane 100mm insulation
Fully welded 304 stainless steel outer sheathing
Rotary sprayballs to clean vessel
Easy spent grain removal
Evenly distributed wort collection
Removable milled screens designed to reach your desired clarity quickly to reduce total resonance time in the lauter tun
Grist hydrator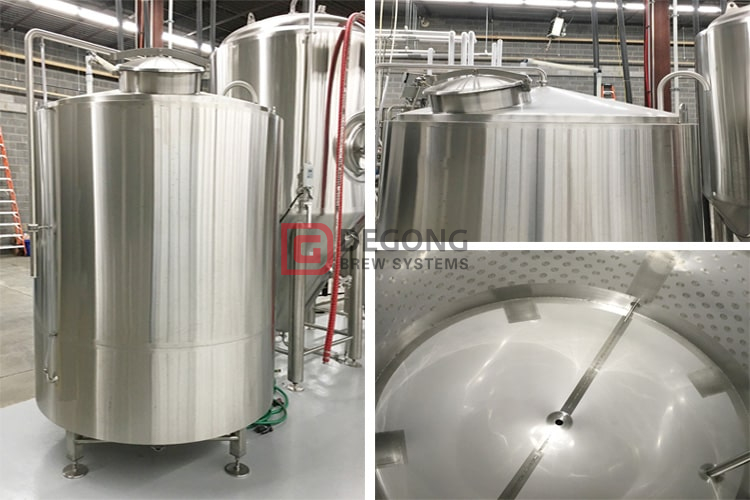 Double the Hot/cold water tank
Both hot and cold liquor tanks use dimple jacket technology for maximum heat transfer performance.All of our brewhouses come standard with an HLT at least twice the size of the brewhouse volume (example: 7BBL brewhouse comes with a 15BBL HLT), but you can modify this as you see fit.
Package &delivery:
Packaging Details: standard wooden package
Package Type : As usual, we adopt wooden case as package type. It's suitable for long-distance transport. According to customers' special demand, we could adopt sheet iron case and so on.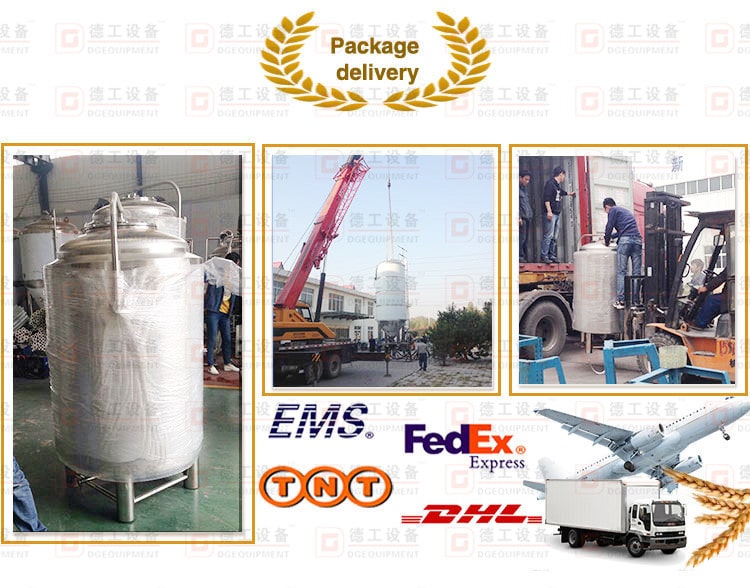 Contact information:
Would you like more information about brewhouse system,please give me message.