Description
The 600L craft micro brewery is popular not only for small breweries but also for places like bars and restaurants.There are craft micro brewery that specialize in providing craft beer and serve fresh beers daily to bars, restaurants, etc. While some bars and restaurants directly have their own craft micro brewery equipment. On the one hand,they can brew different types of beer according to their own ideas,  on the other hand, they can show the beer brewery equipment  to customers to attract more craft beer lovers.Either way,600L beer equipment is a good choice.
What does the 600L beer brewing equipment include?
1.Malt crush system
Component                

NOTE:The malt should be crushed in half one hour.Normally brew 1000L beer will need 170-200kg malt,so we will configure miller according to capacity of brewhouse.For 500L brewhouse,200kg-300kg miller is enough.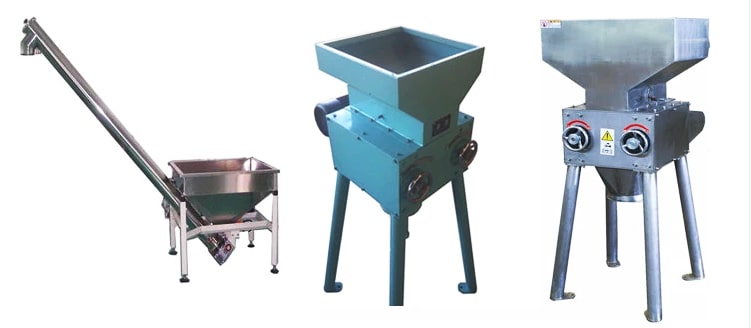 Component

Mashing tun, lauter tun, kettle and whirlpool tank(Can be combined freely,such as mash/lauter tank+boiling/whirlpool tank,or mash/lauter tank+boiling tank+whirlpool tank)

Cold liquid tank (CLT), hot liquid tank (HLT)

 

 

Details

1.Material: Inner(SUS304),thickness: 3.0mm; Outer:2.0mm;Jacket:2.0mm.

3. Inner treatment: welds grinded to Ra 0.4µm.

4. Insulation: Polyurethane-thickness 80mm.

5. Temperature way:Double metal thermometer

6. Top mounted 360° coverage CIP spraying ball and port TC Easy clean

Accessories


Pump, pipeline, heat exchanger, hops filter,wort grant,wort aeration device,false bottom, raker, motor,platform, pipes&valves 

Note:The heating method can be electric heating,steam heating or direct fire heating.For 500L equipment,we recommend electric heating or steam heating.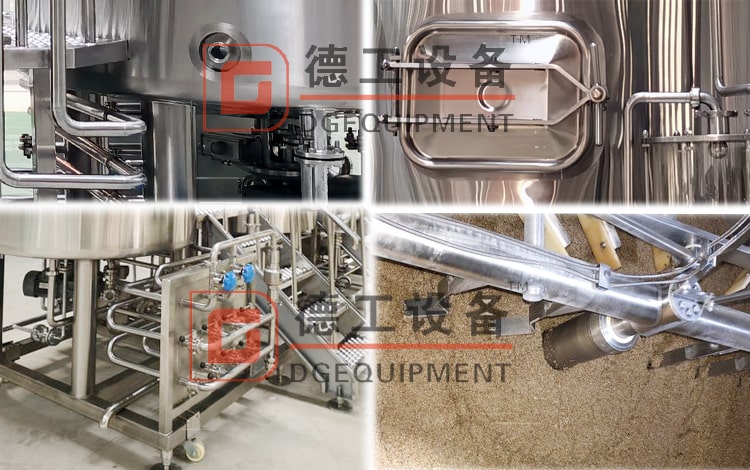 Component

Fermentation tank/Unitank/CCT/Fermenter

Service tank/storage tank/bright beer tank/maturation tank

 

 

 

Details

1. Material Inner (SUS304)thickness: 3.0mm; Outer(SUS304)thickness:2.0mm

2.External-Jacket(SUS304) thickness: 1.5mm;

3.Inner surface treatment:  Ra 0.4μm (attached 360 degree cleaning ball).

4.Mirror surface finish inside.

5.Insulation: Polyurethane-thickness:100 mm.

6.Equipment with : cone 60°resist compression design,

7.Vessel Pressure:1.5 bar / 3.0 bar

 

Accessories on tank

Vacuum  valve,hops adding port,CIP pipe,pressure gauge,mechanical regulation valve,sample valve,carbonation stone,temperature sensor,themometer,drain outlet.

Note:

1.The fermentation tank & bright beer tank can be top manhole or side manhole


For 500L tanks,we recommend top manhole.

2.Some customer don't know how many they will need.Then,you can tell me your brewing plan and our engineer recommend a suitable scheme for you.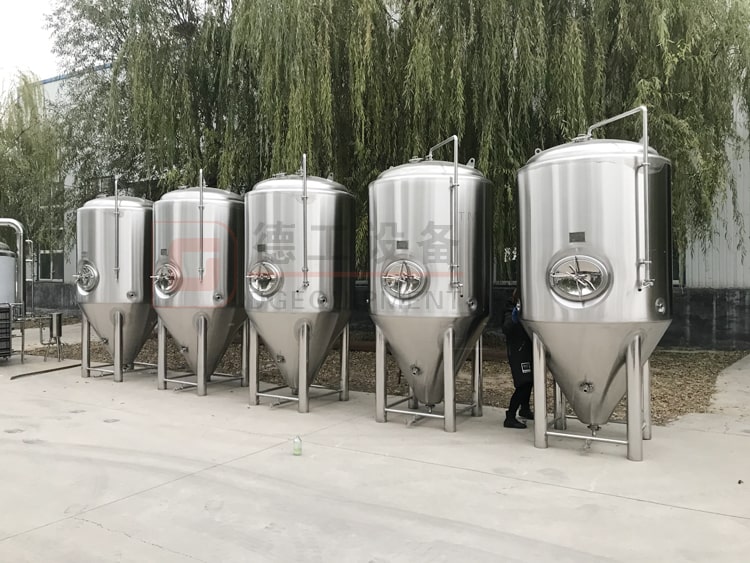 4.Cooling system
Component

Glycol water tank,circulate pump,chiller

NOTE:The capacity of glycol water tank and chiller is depende on quantity and capacity of fermentation tank and bright beer tank
5.Control system and CIP system
CIP SYSTEM:

Alkali tank,sterilization tank and pump
Control system:The control system can be semi-automatic or full automatic.All of the element is Siemens,Schneider,Danfoss,Omron component

Except the six basic brewing system,we also can provide bottling line,canning line,sterilizer,filter,kegging machine,water treatment……or others related equipment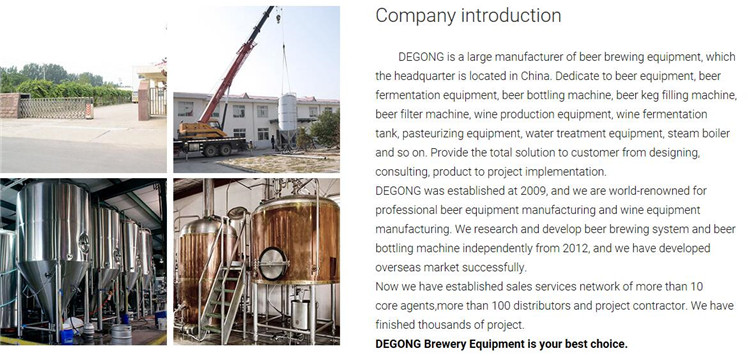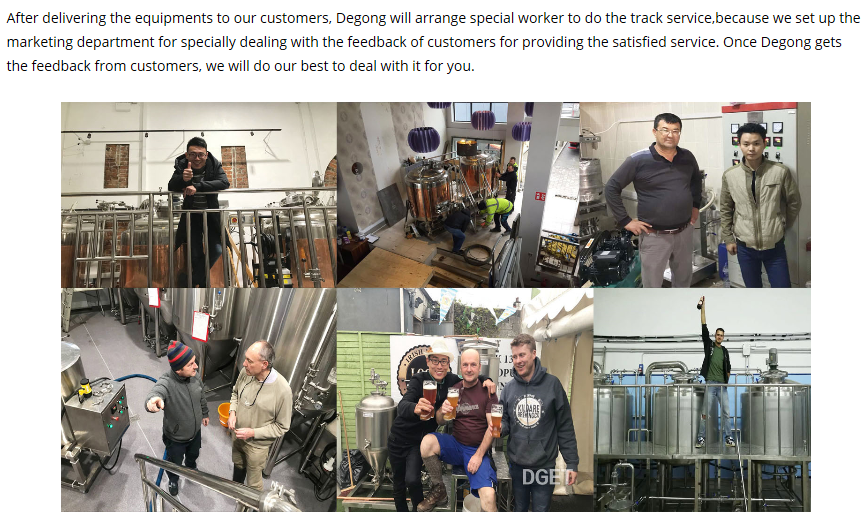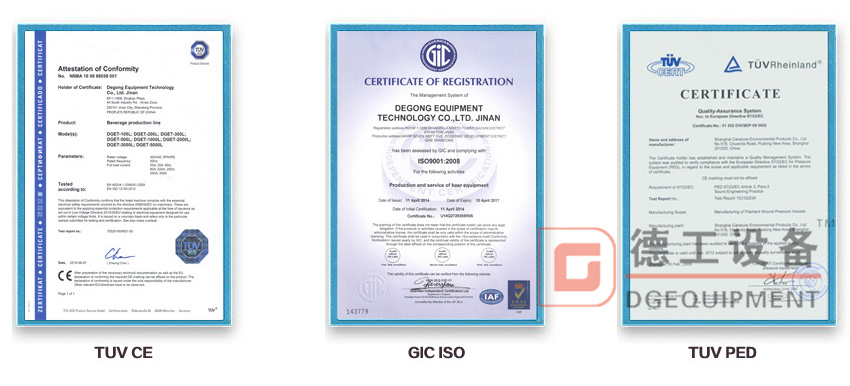 If you have interest,please feel free to contact me.
+86 18363007358
Auril