Description
The high standard red copper beer brewhouse equipment of DGET come in multi-vessel configurations brew kettle,whirlpool, hot liquor tank and mash tun included.Working with all relevant partners, DEGONG can manage the design, engineering, build and installation of a brewhouse that helps you achieve your unique brewing process and replicate it.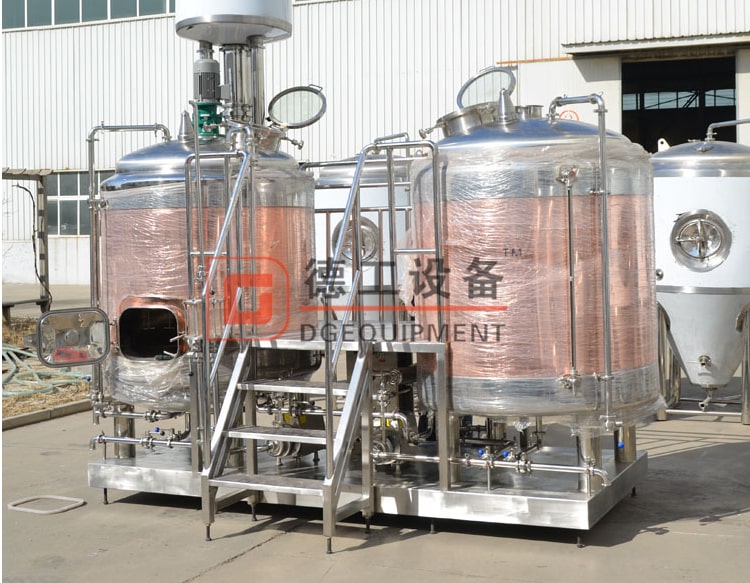 1000L 2-vessel red copper brewhouse equipment
Capacity from 1BBL to 10BBL
Mush/brewhouse heated via steam,electric or direct fired
Flexible brewhouse designs to accommodate your available square footage and ceiling heights
Custom can design brew houses for sour beer production
Brewhouse configurations from 2-vessel to multi-vessel designs
Material can be choose from stainless steel and red copper
Cip ball&Siemens motor&grain raker
Configuration of the beer brewhouse
Lutter/whirlpool tank
Mash/lauter tank
Hot water tank are also included according to custoners demand
Technical parameters:
Material: Inner(SUS304),thickness: 3.0mm;
External-Jacket(SUS 304), thickness: 2.0mm;
Cylinder (sharp type, SUS304), thickness: 2.0mm.
Inner surface treatment: welds grinded to Ra 0.6µm.
Insulation: Polyurethane-thickness 100 mm.
Temperature way:Double metal thermometer
Outsourcing surface: Weld polishing processing
Jacket Pressure: design pressure 0.3 MPa, working pressure <0.2 MPa.
CIP 360 degrees Omni bearing cleaning
Integrated CIP System
Hot Liquor Tank –Designed and Sized for Double Brew efficiency
Cold Liquor Tank –Fully insulated and integrated
Stainless steel 304 pump with ABB or Siemens motors
Boiling/whirlpool tank with whirlpool port and stir blades
304 stainless steel operate platform and stairs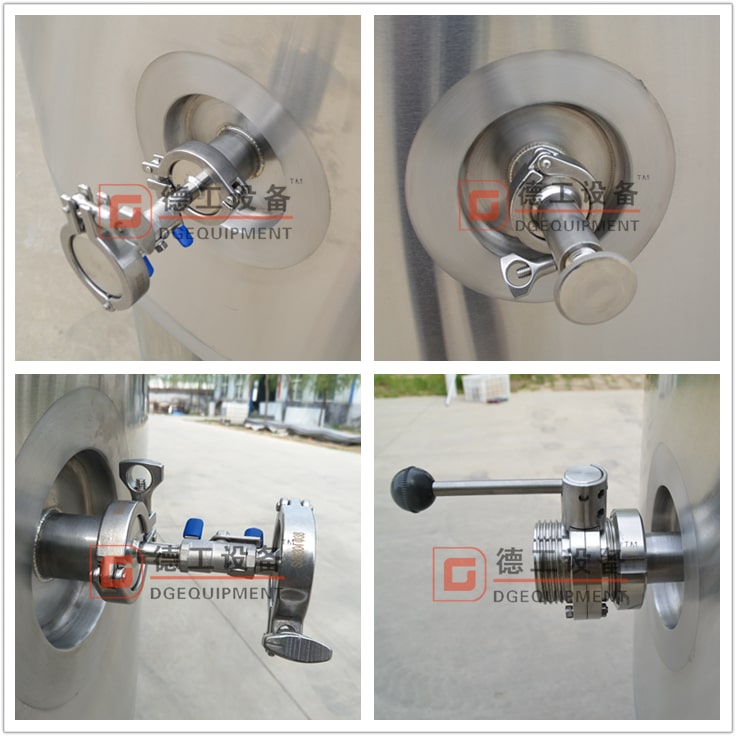 sample valve&buterful valve of brewhouse equipment
Ancillary equipment of the brewhouse equipment
 Complete grain management including:
Heat exchanger to cool the wort during transfer to the fermenter
Hot water recovery
Dedicated vessel pumps
Digital scales
Roller mills
Grist hoppers
Slide gates
Hydrators
CIP systems
Keg washers
Dry hopping systems
Yeast brinks and propagators
Boilers
Glycol Chillers
plate heat exchanger and yeast tank
Why choose us
Packing&Delivery
Package Type : As usual, we adopt wrapping film or wooden case as package type.
Delivery:By sea
Time is gold for you and for us,so we have professional team work and production line and can make nice quality in short time.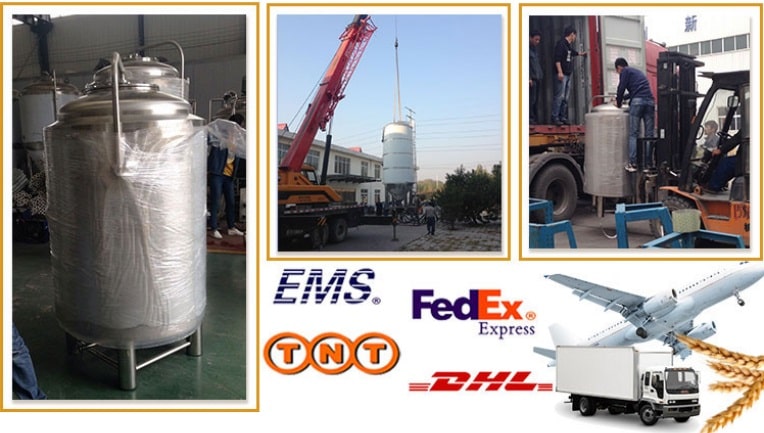 Quality&Certificate
Our equipment is coming with certifications of PED and our company is TUV approved. We use CE approved components for customers. The quality, specification and function all meet the treaty of contract.
About us
DEGONGET,established in 2009,is a large Chinese manufacturer of beer brewing equipment. Dedicate to beer brewhouse equipment, beer fermentation equipment, beer bottling machine, beer keg filling machine, beer filter machine, wine production equipment, wine fermentation tank, pasteurizing equipment, water treatment equipment, steam boiler and so on.
customer visiting the factory of DEGONG
Contact us
Every Brewhouse is unique and requires different specifications. Please shoot us an email or give us a call for a quote.