Description
DEGONG Equipment Technology Co.,Ltd is a professional beer brewing equipment manufacturer,which is proudly designed and built at our facility. From concept to completion you can count on our exceptional services to make your dream brewery reality!
1000L commercial used beer brewing equipment customizable steel/copper brewhouse
Brewhouse/mashing system of commercial used beer brewing equipment
The beer mashing system contains 4 functions:mashing,lautering,boiling,and whirlpool.The component of the system contains mash/lauter tank,boiling/whirlpool tank,hot water tank,plate heat exchanger,pumps,wort oxygen system,hops filter,wort grant,and operation platform.Of course this is just one confugeration,you can require other configurations according to your needs,such as mash tank,lauter tank,boiling/whirlpool tank or others.
Other Supporting equipment
– Basic frame with work platform (excluding the smallest brewing machines)
– Pipe system with pumps
– Wort cooler (may be used as external part)
– Wort aeration candle (may be used as external part)
– Electric system for measuring working parameters and manual or automatic control system of the wort brewing process.
– Waste steam outgoing system
A hot steam generator, a hot water tank and a tank for treated cold water are usually an external accessories of the brewing machine.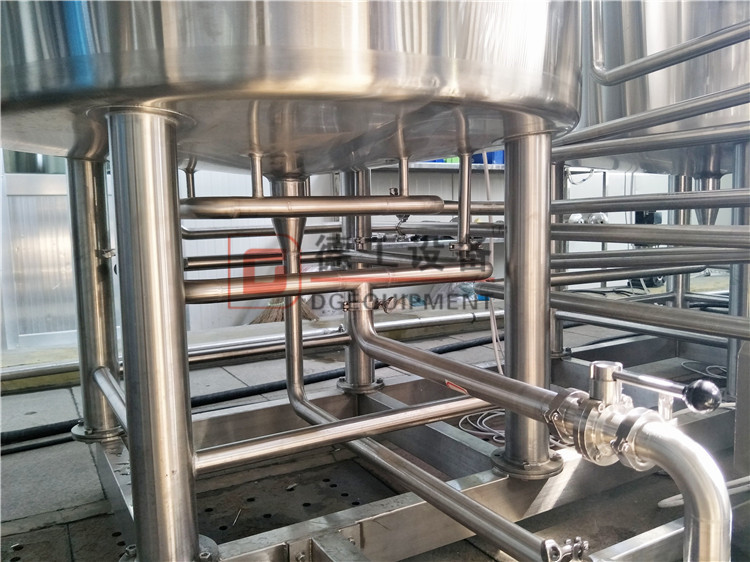 Design backflush pipe to avoid blocking filter plate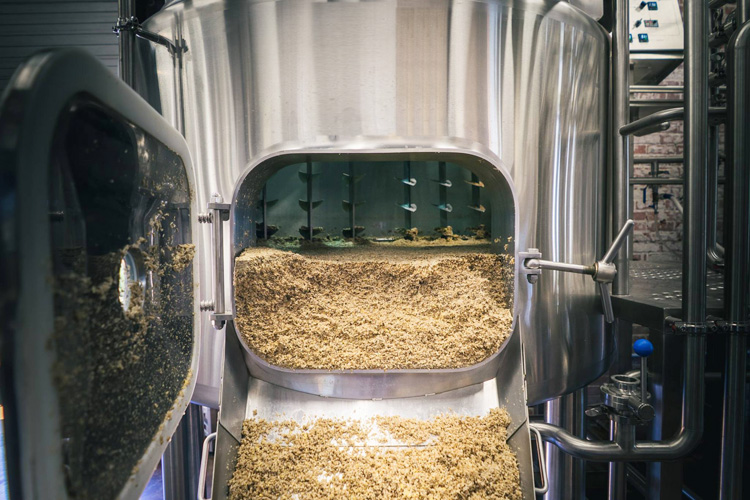 Automatic spent grain removable system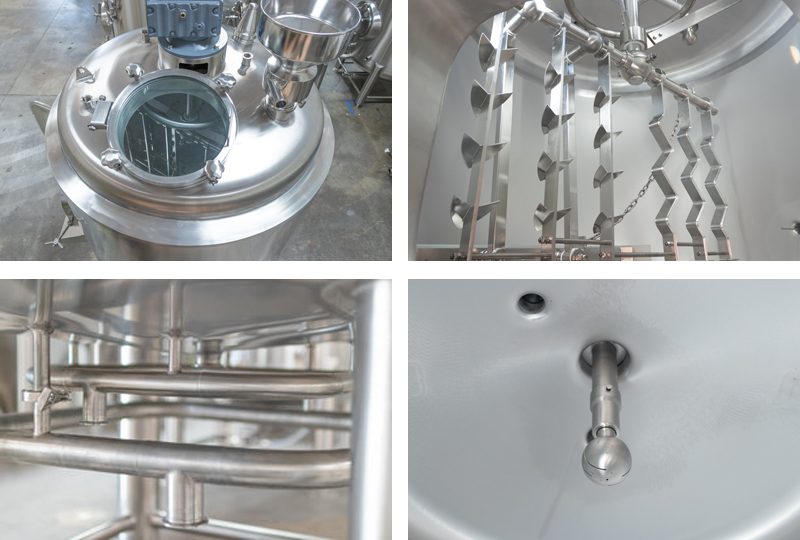 Glass manhole,hydrator,cleaning ball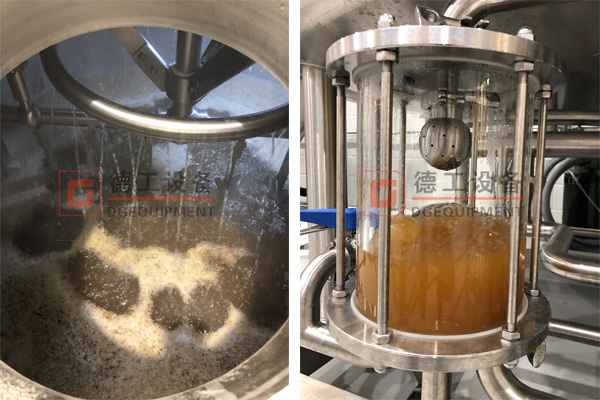 Sparging and sight glass
Fermentation system
Fermentation tanks, or more commonly fermenters, are key components in beer brewing. Fermenters are specialized tanks designed to precisely control temperature and maintain the optimal condition for fermentation, which occurs once the wort has been transferred from the brewhouse to the fermenter; a conical-bottom design is highly recommended for fermenters allowing for easier yeast harvesting.

Main Features of 1000L beer fermentation tank/vessel:
Inner Shell: 4mm,  304 Stainless Steel

Outer Shell: 2mm,  304 Stainless Steel

Inner shell design pressure 29PSI(2bar), testing pressure 29PSI(2bar), designed to suit all types of craft breweries.

Inner cooling jacket design pressure 29psi (2 bar).

25% headspace for fermenting process.

Tank inner side is polished within 0.6µm sanitary finish.

Tank outside is 2B stainless steel plate(optional brushed stainless, #4 finish).

Shell and bottom cone cooling jacket for better temperature control.
Manhole on the top head (standard).

Level Indicator (standard) for inner tank.

Vacuum/Pressure combined valve. Tank top fittings, pressure gauge.

Pressure keeping valve with sight glass for controlling and monitoring fermenting process.

Built in rotary spray ball within the inner tank for cleaning.

Sanitary sampling valve, with the shortest connection on the tank, easily CIP cleanable.

Manual ball valve for easy glycol changing over thus temperature control.

Other customization possible upon request.


If have interest,please get in touch with me freely.