Description
The stainless steel fermentation takes place in beer fermentation tank which come in various forms, from enormous cylindroconical vessels, through open stone vessels, to wooden vats.  It is during this stage that sugars won from the malt are converted into alcohol and carbon dioxide, and the product can be called beer for the first time.Most breweries today use cylindroconical vessels, or CCVs, which have a conical bottom and a cylindrical top. The cone's aperture is typically around 60°, an angle that will allow the yeast to flow towards the cone's apex.  Our fermenters are all customized, just tell me your requirements freely.
2000L industrial beer fermentation tank 

Jacketed beer fermentation tank
Food grade sanitary stainless steel 304
Design pressure: 3 bar     Working pressure: 1.5-2 bar
With 60 degree structure and 25% extra head space
4 stainless steel legs with leveling footpads
Mirror polishing inside and 2B finish outside
With L-type CIP hard pipes and spraying ball for cleaning tanks
Dual cooling dimple jackets which is good for reducing the temperature
Shadowless side manhole
Rotating racking arm
Thickness of inner: 3.0mm    thickness of outer: 2.0mm    thickness of jacket: 1.5mm
Insulation: polyurethane   thickness: 100mm
Pressure gauge
With all components included such as valves, release valve, mechanical regulation valve, sample valve, thermometer, temperature probe, solenoid valve, etc…
All our fermenters are customized as requested. If you have your thoughts on the structure of fermenters, feel free to tell me.

Certificated sanitary food grade SS304
High quality valves & components
Dual cooling areas which is easy to operate and good for saving energy
At least 25 years using life
Easy to maintain, operate. Saving time and labor
All fermentation tanks should pass the tank leakage test before leaving our factory
Carbonation stone port for special use
With dry hopping at the top
Fine welding seams treatment
More economical and competitive
Completely customizable as requested
CE, ISO, TUV approval
With tubular level meter for special use
Novel structure and attractive appearance
More humanized design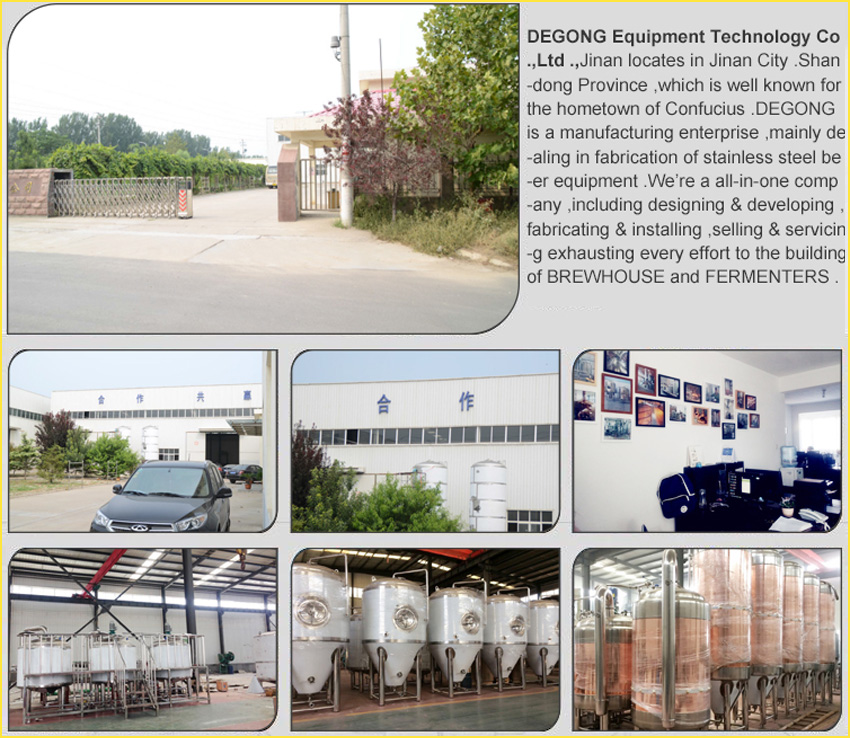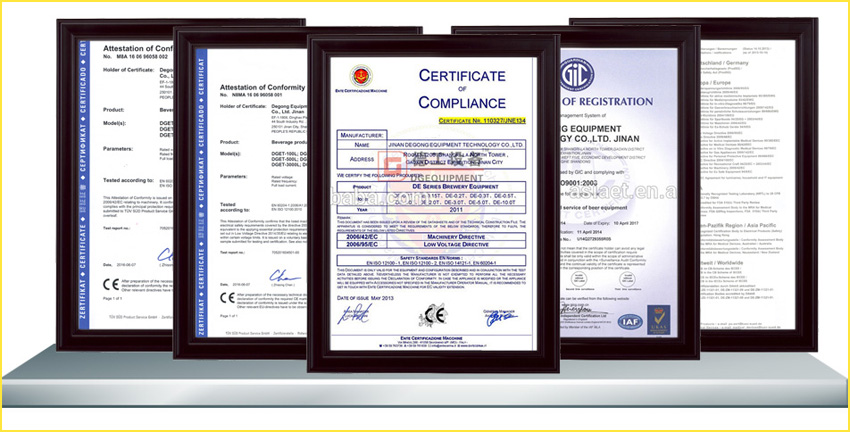 Contact us