Description
Fermentation system features:
The fermentation area consists of a specific (at the customer's choice) number of CCT (cylindrical-conical tanks) of a corresponding capacity and a control panel containing the automation for maintaining the desired beer temperature inside each CCT.
CCT have a cooling jacket over the entire height of the cylindrical and conical part.  ССT are warmed by polyurethane foam 70-100 mm thick. The external covering of CCT is made of food mirror stainless steel.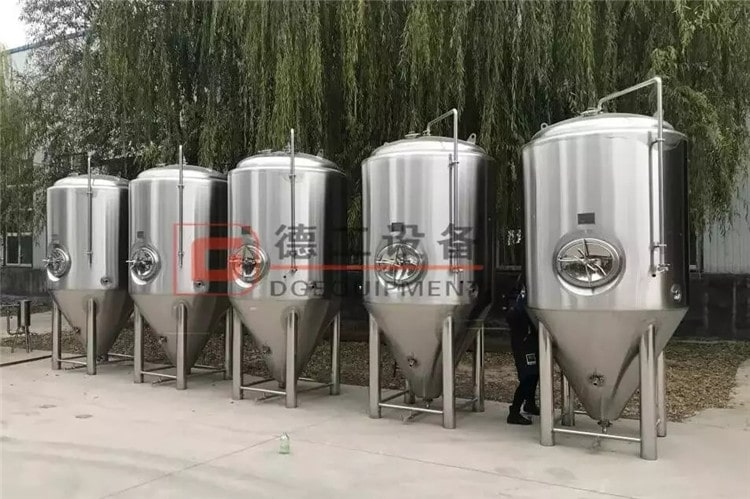 Fermentation Tanks with side hatch
CCT equipped with:
top or side (at the choice of the client) the inspection sealed hatch;
a small hatch for a yeast (top hatch);
fittings for connecting CIP-station and carbon dioxide baloon;
rotary washing head;
bottom valve for draining yeast sediment and washing liquid;
tap for supply wort and beer drain;
sampling valve;
beer temperature sensor;
automatic valve.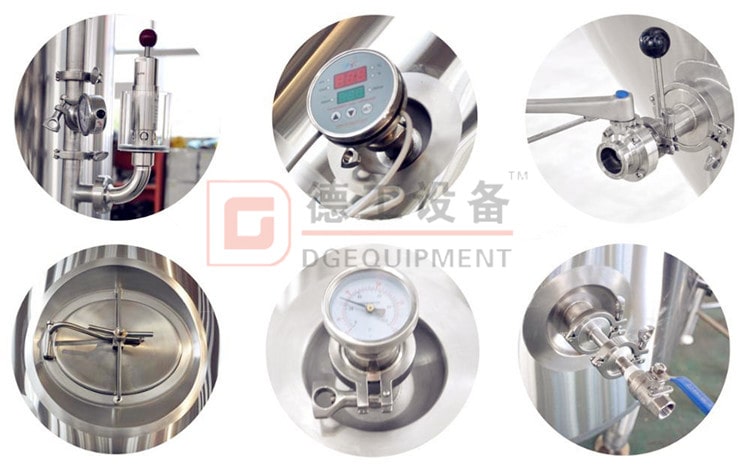 Fermentation tank components
such as side manhole;thermometer,carbonation stone etc.
Brewery fermentation tank's Technical parameters:
-Head space: 25%
-Thickness: Inner shell 3mm;outer shell 2mm
-100mm insulation
-Dimple cooling jacket with inlet and outlet
-Top dry hopping
-Shadow less side man way
-Relief valve
-CIP connections
-Racking arm
-Temperature and pressure gauges
-Level gauge, carbonation stone, sight glass as option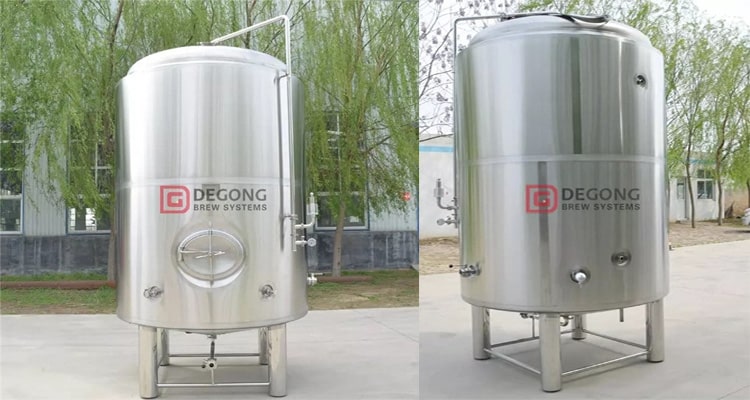 Bright beer tank
Bright beer tank features:
Glycol cooling jacket on cone and bottom
Side or top manway
CIP arm and CO2 blow off arm
Mechanical relief valve
Shockproof pressure gauge
Rotating racking arm
Dry hopping port
Carbonation stone
Sight level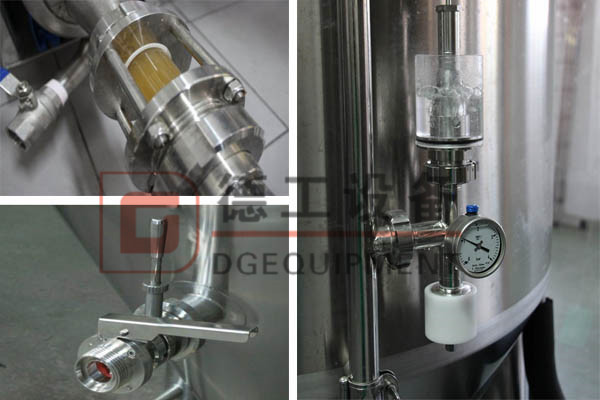 Components(pressure gauge;safety valve,raking arm etc.)
1. Will provide tank design drawings for your confirmation before production;
2. Customized design is avaliable;
3. Packing & Delivery:
Packing: LCL: Plstic films, bubble films, steel frame, wooden case
FCL: Plstic films, bubble films inside the container
Delivery time: 30-35 days depends on quantity
4. Warranty:
We'll provide free maintaining the main equipment within three years and accessory equipment within one year.
We'll supply lifetime maintenance and technical service.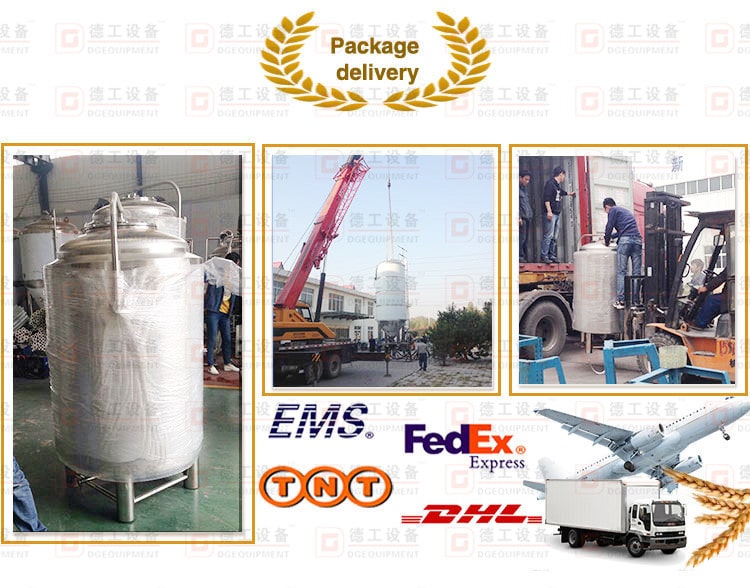 Pakage and delivery
If you have any qustions about beer brewing equipment,please feel free to contact me.