Description
DGETworks with brewers large and small to design and fabricate custom brewhouses, cellar tanks and various other sophisticated brewery-specific support vessels and systems. The DGET Brewery team combines decades of experience engineering brewhouse equipment, brewing, process engineering, fabricating sanitary stainless systems and integrating automation & control systems.
Brewhouse system features:
2 Vessel brewhosue equipment(Brewery equipment)
According to client's needs, various combinations of brewhouse can be offered as followings:
2 Vessel Brewhouse
Mash/Launter Tun + Boil Kettle/Whirlpool Tun
Mash/Lauter Tun/Hot Liquor Tank Combi vessel + Boil Kettle/Whirlpool Tun
Mash/Lauter Tun + Boil Kettle/Whirlpool + Hot Liquor Tank
3 Vessel Brewhouse
Mash/Lauter Tun + Boil Kettle + Whirlpool Tun
Mash (kettle) Tun + Lauter Tun + Boil Kettle/Whirlpool Tun
4 Vessel Brewhouses
Mash (kettle) Tun + Lauter Tun + Boil Kettle + Whirlpool Tun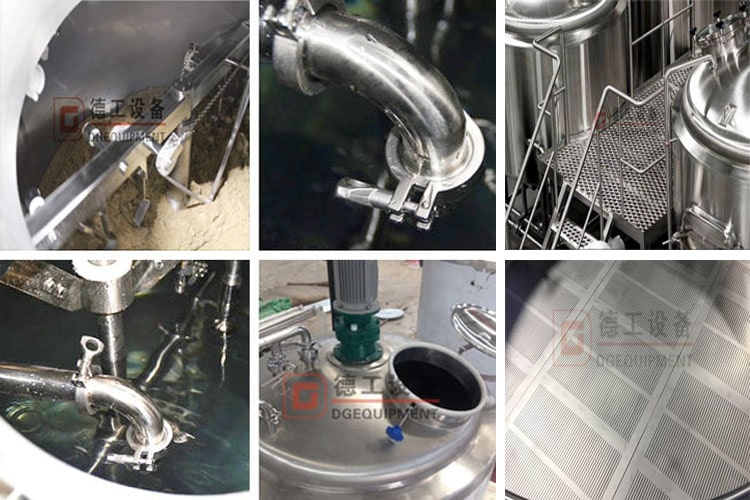 Brewhouse components,such as tri-calmp,platform,false bottom etc.
Standard Brewhouse configuration Includes:
1. Mash / Lauter Tun with side grain out access
2. Brew Kettle / Whirlpool Vessel with integrated steam jacket and temperature control
3.Usually customers will request a hot water tank with the same or double capacity
4.304 Stainless Steel Sanitary Pumps with VFD Controls
5.304 Stainless Steel Plate Heat Exchanger with integrated temperature controls
6. Manual Sanitary Butterfly Valves
7. Ergonomic and efficient 304 stainless steel Brew Deck with easy access to all vessels and brewing functions
8. Semi-auto control cabinet
9. High accuracy temperature sensor, PT100
10. Heating: dimple steam jacket/ stainless steel electric heating elements
11.Stainless Steel Work Platform with Handrails
12.Fully Welded Sanitary Process Piping System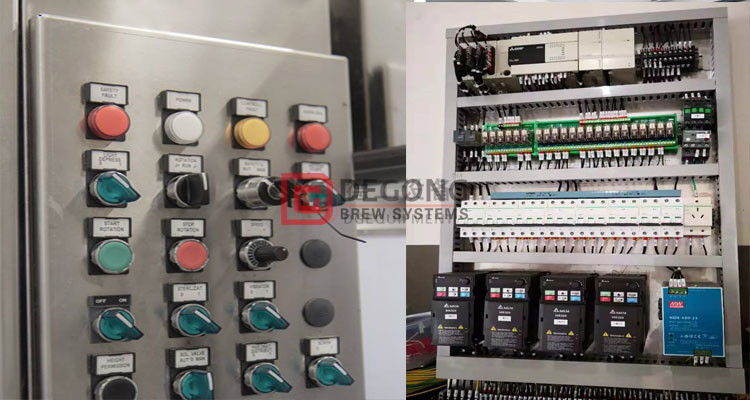 Control pannel for mashing and fermenting
Fermentation system features: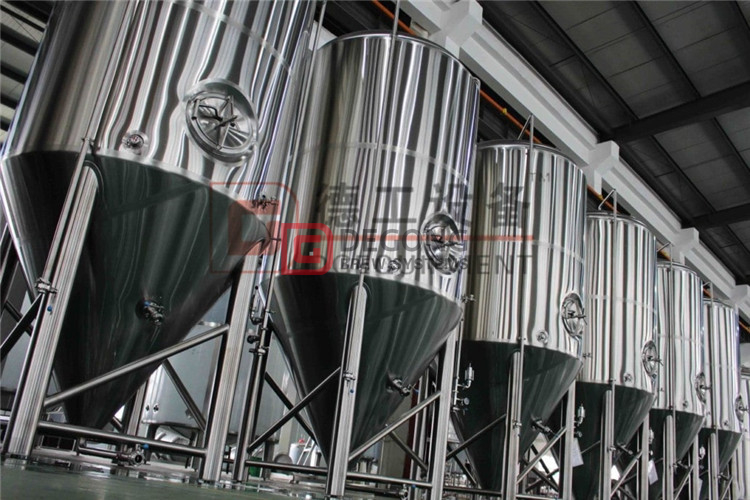 Beer Fermentation Tank
All parts of our beer fermentation tanks are made in top-grade certified stainless steel materials (2B or precise polish for available surface).We also can custom fabricate any tank to meet your brewery's space and height restrictions.
Detail:
500l -20000L available capacity
304 stainless steel. Other finishes available upon request
Standard features:
| | |
| --- | --- |
| Pressure relief valve | CO2 relief valve |
| Coolant inlet and outlet | Sample valve |
| Side manway(top manhole optional) | Top, Dry Hopping Port |
| CIP connections | Wort inlet and yeast outlet |
| Racking arm | Temperature and pressure gauges |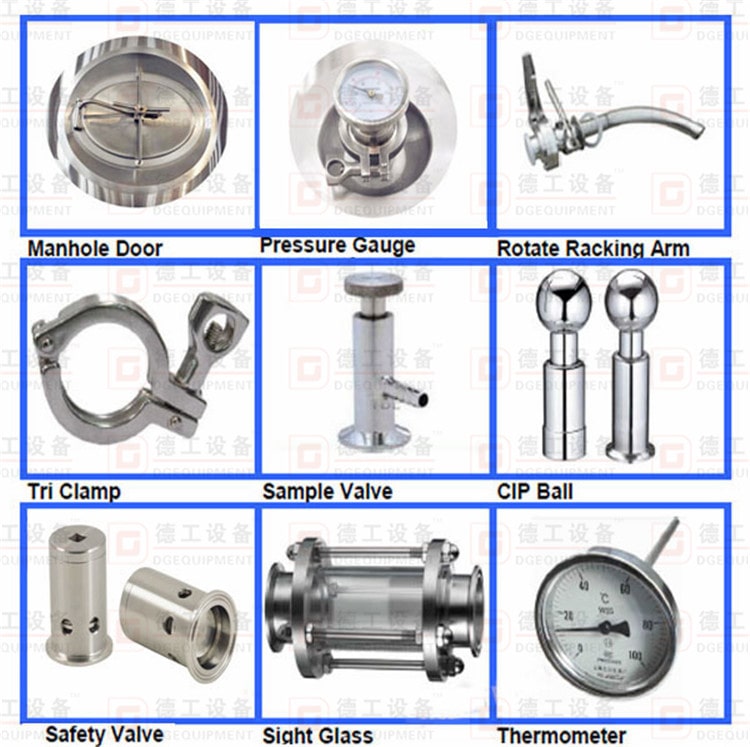 Beer fermentation tanks fittings
Double the cold water tank(Brewery equipment)
Both hot and cold liquor tanks use dimple jacket technology for maximum heat transfer performance.All of our brewhouses come standard with an HLT at least twice the size of the brewhouse volume (example: 7BBL brewhouse comes with a 15BBL HLT), but you can modify this as you see fit.
All hot or cold liquor tanks come with a sight tube, pump, pre-piped recirculation loop, and pre-piped CIP ball.
Includes:
Sight Tube
Pump
Pre-piped recirculation loop
Stainless Steel dimple jacket
Pre-piped CIP ball
Whether you are a start-up, a well-established craft brewery or a market leading brand – you can benefit from DGET in the brewery industry. Our catalog of high-quality equipment ranges from complete systems to process units to components.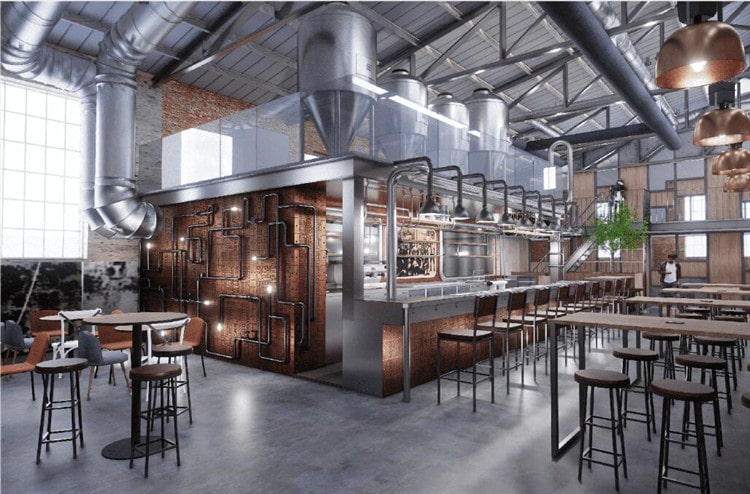 In restaurants, bars and hotels etc.
After-sales service:
After delivering the equipments to our customers, DEGONG will arrange special worker to do the track service, because we set up the marketing department for specially dealing with the feedback of customers for providing the satisfied service.
Within the warranty period, any malfunctions caused by the quality issues, DEGONG will be responsible to it.
For the malfunctions beyond the warranty period, DEGONG will also be responsible to it, but the seller should take in charge of the expenses.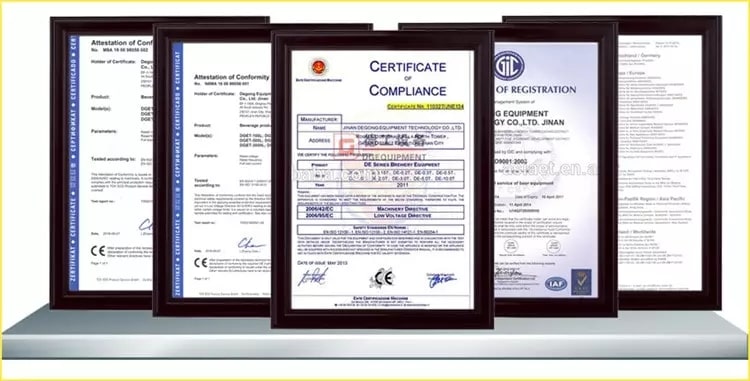 Our certification
Packaging Details: standard wooden package
Package Type : As usual, we adopt wooden case as package type. It's suitable for long-distance transport. According to customers' special demand, we could adopt sheet iron case and so on.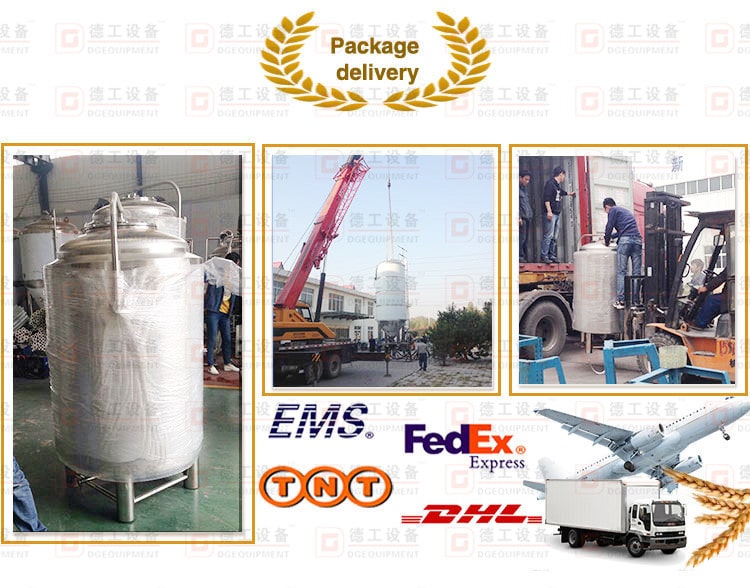 If you are interested in our craft brewing equipment, need a quotation or you simply want to discuss your project with us, get in touch and we will be happy to assist you.