Description
10bbl beer mashing system brewery equipment
10bbl beer brewing mash system is very popular.We can congigure it according to customer's requirement,such as heating method,2-vesesels,3-vessels or 4-vessels

'
| | |
| --- | --- |
| Model | 10bbL |
| Working Area | 40-70M2 |
| Working voltage | DC 24v |
| Working pressure |  1.5Bar |
| Material | Inner(SUS304),thickness: 3.0mm; |
| Insulation |  Polyurethane-thickness 100 mm. |
| Temperature way | Double metal thermometer |
| Outsourcing surface: | Weld polishing processing |
| Jacket Pressure: |  design pressure 0.3 MPa, working pressure <0.2 MPa. |
Detailed configuration
2, 3 and 4 vessel Brew House Systems
Available production capacity from 50l – 5000l Systems
304 Stainless Steel or red copper
304 Stainless Steel, "High Grip" brewing platform and Stairs
Glass top manhole
Grist Hydrator
Heat Exchanger
VFD Control pumps
Auto PLC Control
Semi-automatic controls

1. This beer equipment machine is brewery for pub ,Bar,Restaurant draft .
2. Stable worktable and 20 years usage life.
3. Easy to maintain saving time and labor.
4. This machine is economy and competitive.
5.All of the equipment is customized according to customer's equipment.

We can do the equipment from 50L to 10000l.The small equipment we have done is 50L,the biggest equipment we have done is 12000L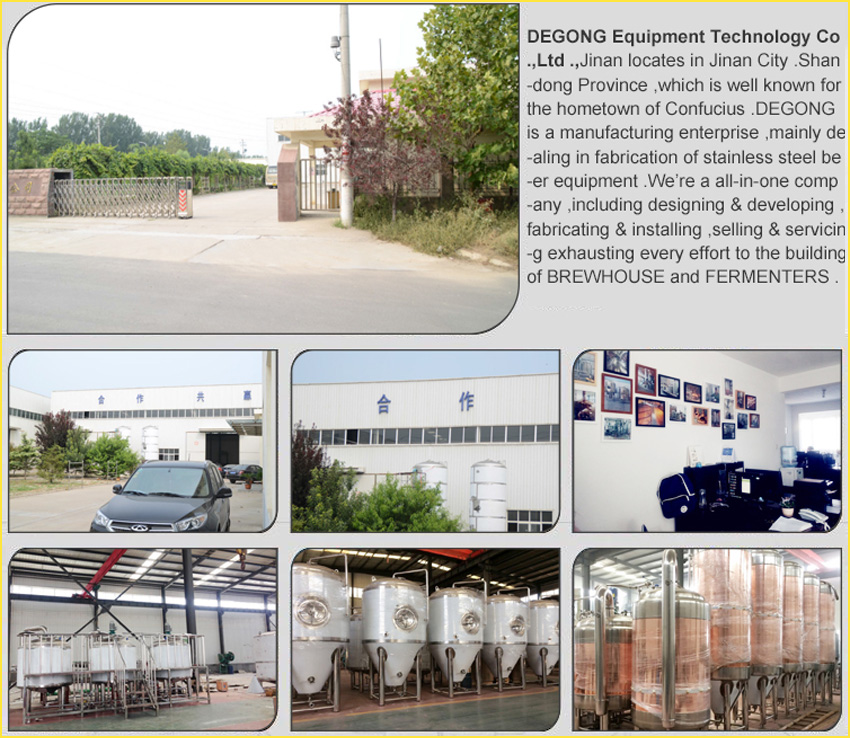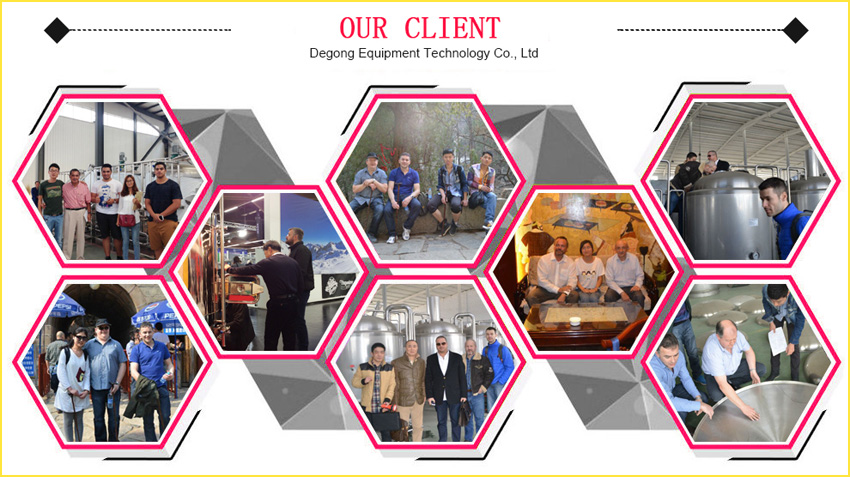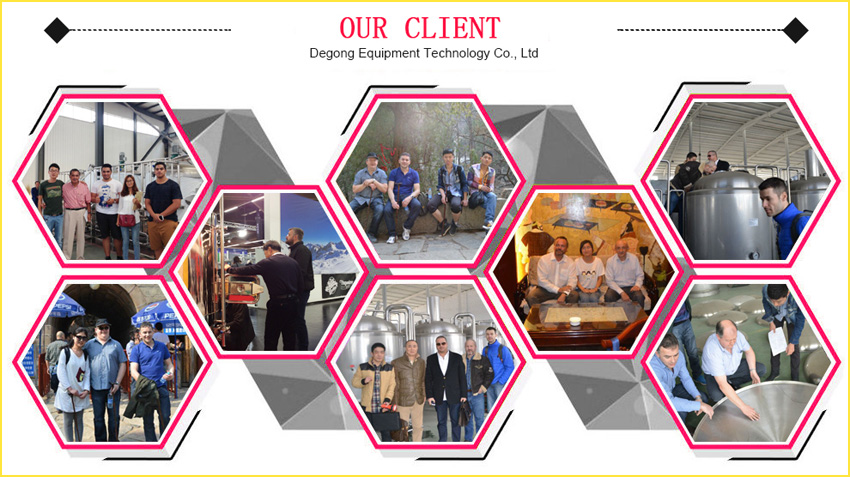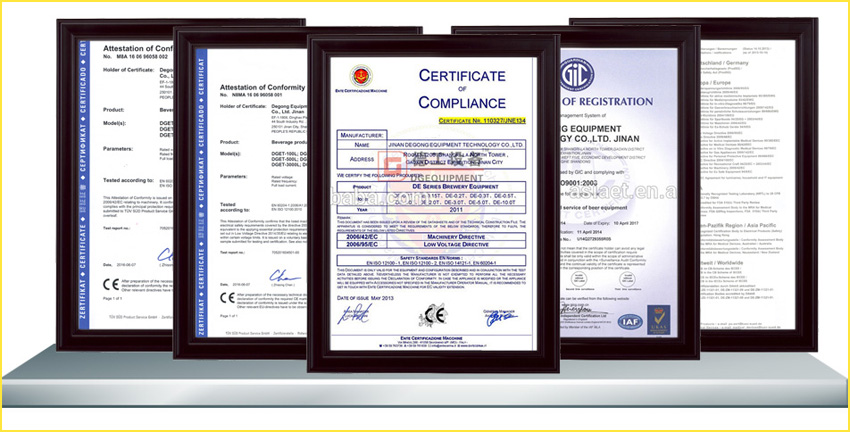 If you are interested in our equipment,please feel free to get in touch with me.
+86 18363007358