Description
According to our experience, the 500L-2000L micro equipment is the most popular in the market.Micro equipment usually comply with 2- or 3-vessel brewhouse sized from 5HL up to 20HL of beer per brew. Annual capacity of brewing equipment range from 2000HL up to 14000HL of beer per year. Microbrewery systems constructed to produce all styles of beer – both ales and lagers. Microbrewery equipment for brewpubs incl. beerpub outfit & decorative britebeer tanks.
Pub brewery, 2-vessel beer brewery brewhouse , 300L, 500L, 1000L
Microbrewery, 2-vessel beer brewery brewhouse+hot water tank, 1000L, 1500L, 2000L
Commercial brewery, 3, 4, 5 vessel beer brewry brewhouse, 3000L, 4000L, 5000L, 8000L

Normaly 3-vessel beer brewery Brewhouse 
Mash –Kettle | Lauter Tun | Whirlpool
Mash/Kettle + Lauter Tun are on platform, Whirlpool is installed seaparately, usually in one area with Wort-Cooler and Hot Liquor Tank (HLT). If you prefer a massive industrial brewhouse look for your pub brewery, all 3 brewhouse vessels can be on platform.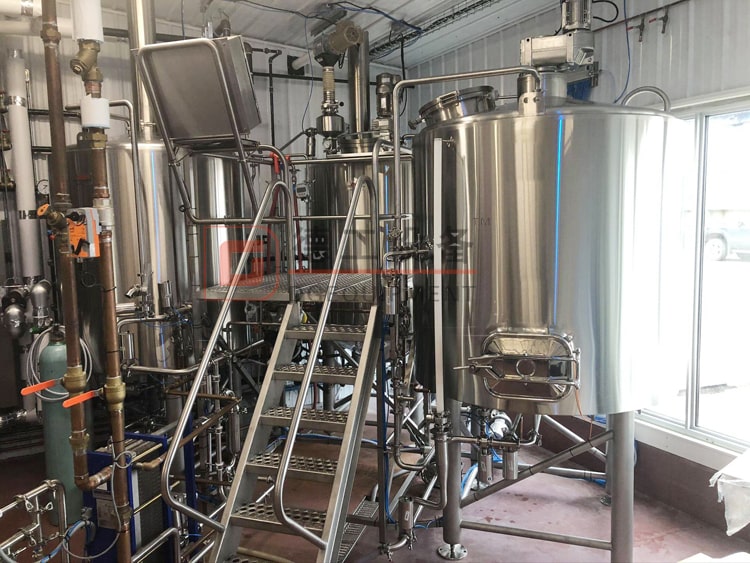 We manufacture, deliver & install turnkey pub brewery equipment 
2/3/4 Vessels Beer brewhouse| Steam heating,direct fire heating or electric heating
CCT-tanks for fermenting & lagering, Beer fermentation tank | Brite-beer tanks
Heat source:  hot water tank-HLT, steam generator,electric heating pipe or burner
Cold operation:  CLT, glycol chilling unit (cooling diagram)plate heat exchanger
Complete malt-handling department: malt-mill, grist-auger, grist case, malt silos
CIP-station in 2-vessel, 3-vessel or 4-vessel version
Yeast tanks for cleaning & storing of brewer's yeasts, or yeast propagation station
Beer filters: Kieselguhr, plate or sterile cartridge beer filters
Beer filling & packaging operation: bottling & packaging, kegging & oneway KEG filling equipment
Dispensing tanks for beer drafting in beer pubs, bars and restaurants
Automatic  control system with remote control, cellar tanks auto-control with central control panel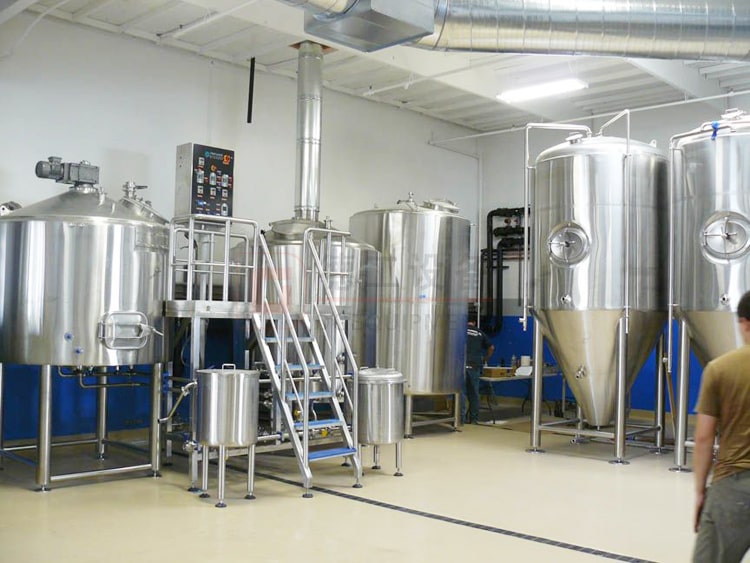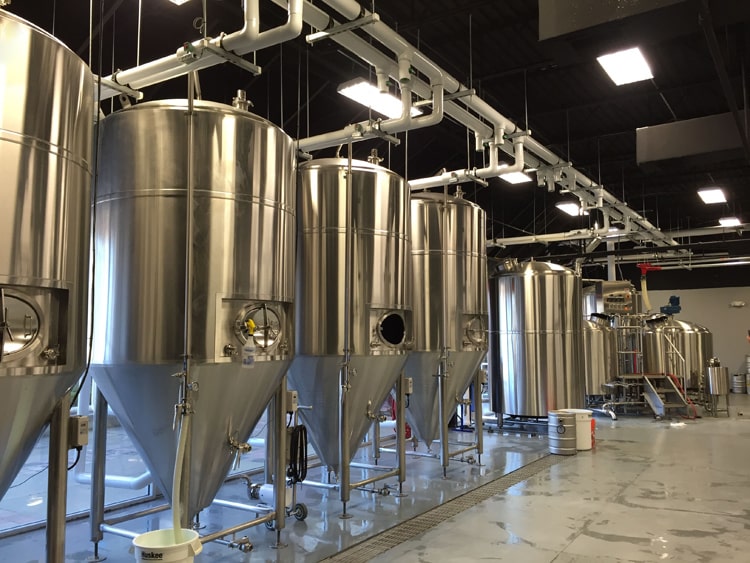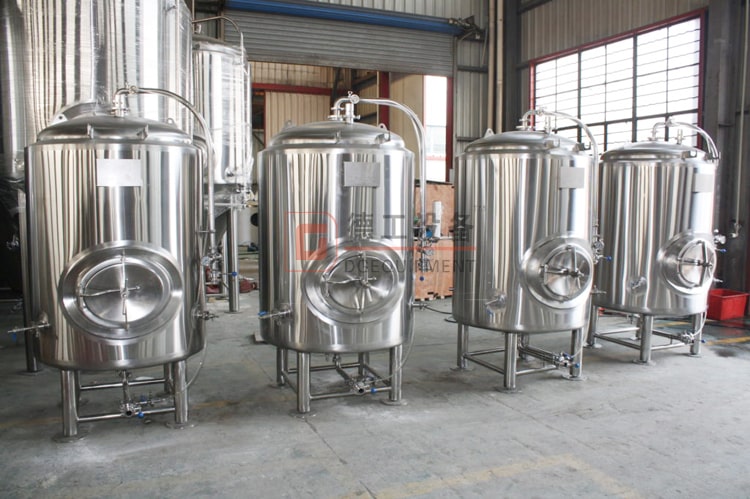 Brewing process is fully PLC-control, with possibility to fix temperatures and times of brewing operations. Brewhouse heating system is fully automatic, cellar chilling system (fermenting & conditioning process ) is working in fully automatic regime as well.All brewing operations/proces ses are controlled from central control panel (semi-automatic control system), or can be fully automated (computer controlled) with access from central monitor/touch-pad or from a distant computer or cell phone.
If you have interest in DEGONG brewing equipment,welcome to contact me freely.