Description
500L beer brewery system is always the most welcomed equipment for bar, hotel and restaurant. The material can be stainless steel or red copper which depends on the budget and preference. By far, our 500L brewing system has been distributed to Ireland, Switzerland, Germany, USA, Uruguay, Italy, Belgium, etc… It is CE, ISO, TUV certificated. Continue to read to learn more about it. 
Steel 3-vessel beer brewery equipment 

Bespoke brewhouse structure (can be 2-vessel;3-vessel or 4-vessel which depends on daily batches and budget)
The brewhouse is steam-heated or electrically heated.
Thickness of outer shell is 2.0mm, of inner shell is 3.0mm, of dimple jacket is 1.5mm
Color version touchable screen with programmable logic controller 
ABB variable frequency drives for wort pumps and motors of raker and blender 
High quality manual butterfly valves ( can be pneumatic valves if request)
LED stack lighting system for brewhouse 
Discharging spent grain automatically 
Steam solenoid valve for temperature controlling 
Design pressure: 3.0 bar   working pressure: 1.5-2 bar 
CIP cleaning ball with 360° of coverage 
Insulation: Polyurethane    thickness: 100mm
Temperature controlling 
Brewhouse built in platform, which is easier for workers to operate
The brewery equipment is completely turnkey
The 5HL brewery system is one of the most popular models among all our equipments. Mainly in the food and beverage industry, such as bars, hotels, restaurants or emerging industrial breweries.
All the materials touching with beer directly are all top quality food grade stainless steel
We use the first class valves and manhole for our equipments
All the materials I use is nonmagnetic.
The thickness of the material exact fit in with what shown in our quotation sheet
Our staff is always available for your needs and questions.
The guarantee period of main part of the set of brewery equipment is 36 months
OUR CLIENTS: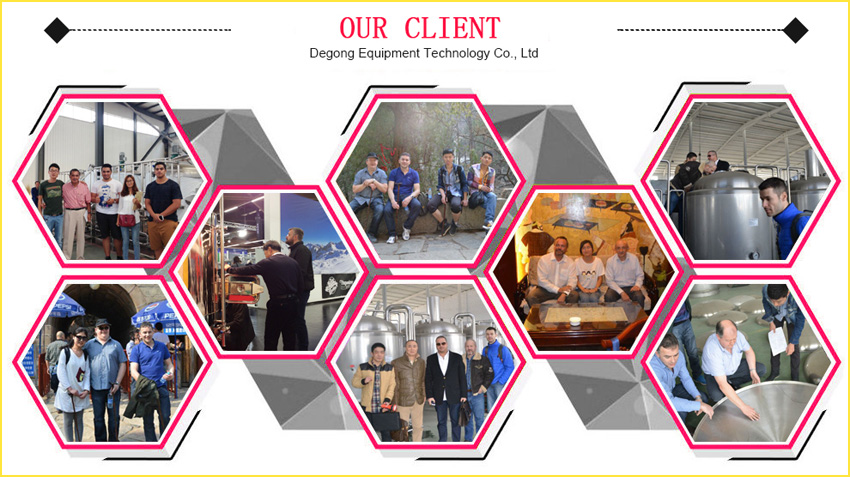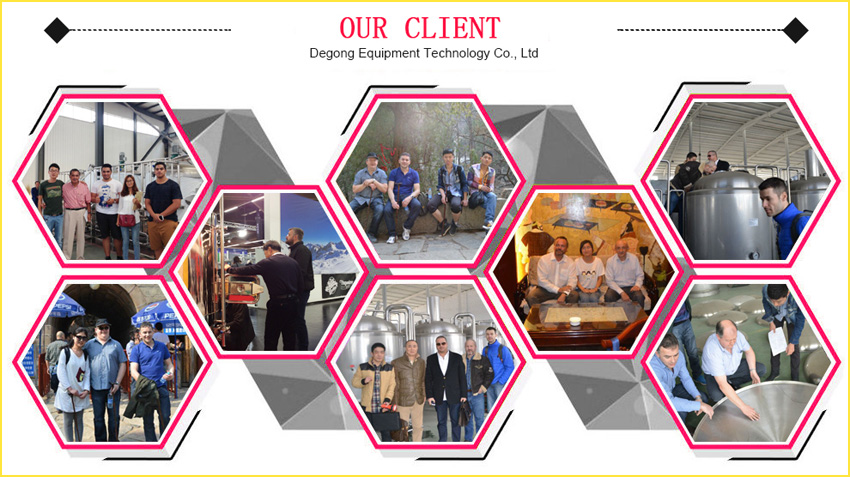 CERTIFICATE: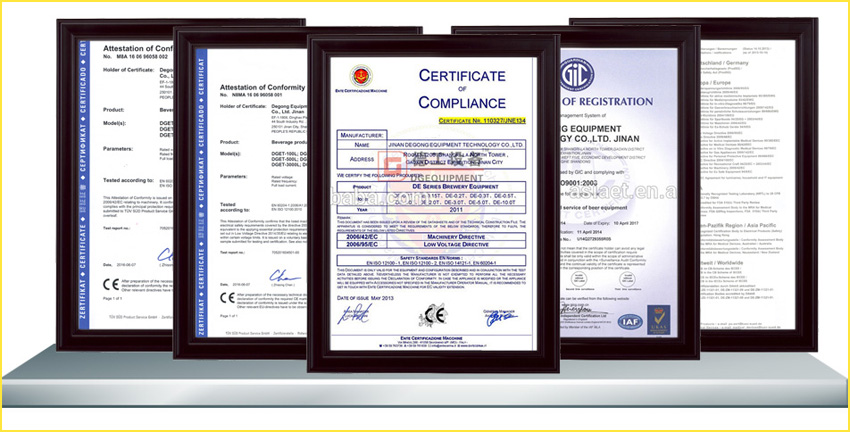 If you are interested in our brewery equipments, feel free to let me know.