Description
DGET breweries offer thoughtfully designed equipment that make brewing easier. Our commercial line of kettles are designed for high efficiency and and our commercial line of mash tanks are loaded with features which simplify maintenance and are designed for ease of use.
Each of our brewhouses is designed with control system, brewing platform, water blending, pumps, heat exchanger, and all piping.
Customizations are easily possible, and we make every effort to make sure the systems conform to any unique processes you might have in your production.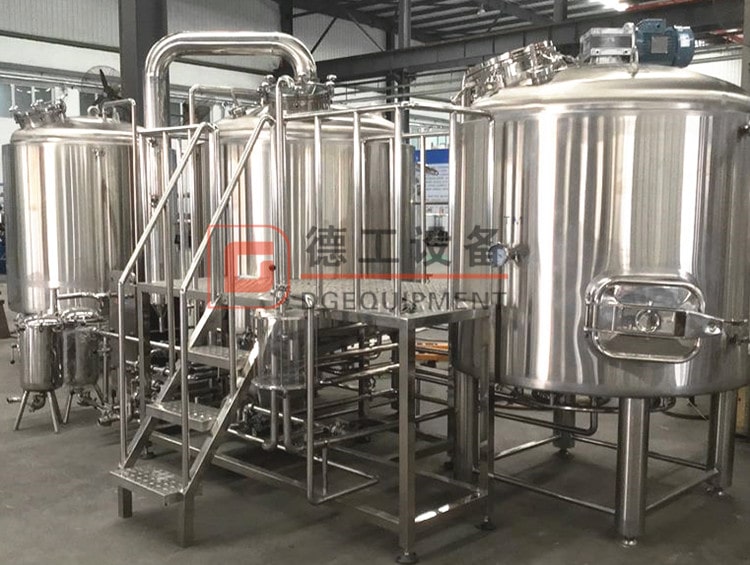 Commodity

7BBL BREWHOUSE

Heating method

Electric/Steam heating(electric boiler;gas boiler; diesel boiler)

Structure

2-vessel: mash/lauter tun & brew kettle/whirlpool tun

Usage

Pub/hotel/restaurant beer brewery equipment 

Micro beer brewery plant equipment 

Cleaning

CIP arm, 360° spray ball 

Control

Semi-auto control cabinet 

Interior & Exterior & Insulation

Stainless steel 304, thickness 3.0mm

Stainless steel 304, thickness 2.0mm

Polyurethane, thickness 100m

Others

False bottom With lauter rakes 

Side spent grain manway 

Glass top manway 

With tangent whirlpool inlet 

Efficient centrifugal wort pump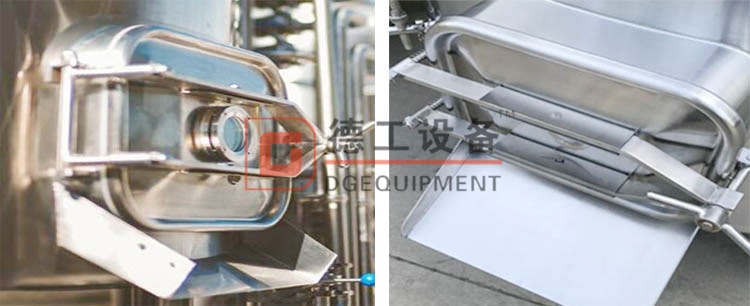 Spent grains hatch with Slide
As an important part of beer brewing, fermenter ferments the wort from the heat exchanger to fermentation.The cone portion of the fermenter is 60 degrees, making it easier to collect yeast and obtain clear beer.
Main Features of brewery fermentation tanks:
7BBL operating volume;  1000L max volume
All connections are fully welded Tri Clamp fittings
0.12- 0.15Mpa operating pressure; 0.3Mpa design pressure
Pressure gauge
Versitile port for dry hopping, CIP, and the pressure relief valve
Sampling valve
Thermowell for thermometer
Carbonation stone
Blow off cane
Polyurethane 100mm insulation jacket
Custom ss butterfly valves with racking arm
Stainless lower shelf
Adjustable feet
Brewery equipment fermenting vessel's components
Side manhole;supporting legs;spray ball;thermometer
Tank and System Controls
We can offer complete tank and system controls for any critical parameter of your process including:
Glycol chilling and cooling controls – solenoid, check valve, or pressure sensor actuated
Steam or other heating controls – globe, gate, pressure sensors, or solenoid actuated
Filtration systems and controls – Water flow controls, backflow preventers
Programmable digital controllers for valves, solenoids – temperature, pressure and flow controls
PLC controlled systems – standard or custom software control packages
Semi automated or automated – other control features and options available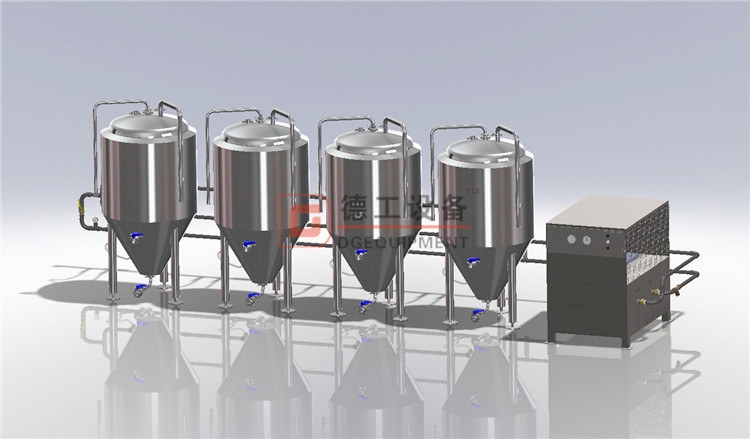 Glycol chiller line
Our glycol chiller arrived at the brewery – it is a large and important piece of our brewery. The glycol chiller pumps cold glycol through the cooling jackets on our 10BBL fermenters. This controls the beer temperature throughout fermentation to ensure you get a tasty beer.
Company introduction: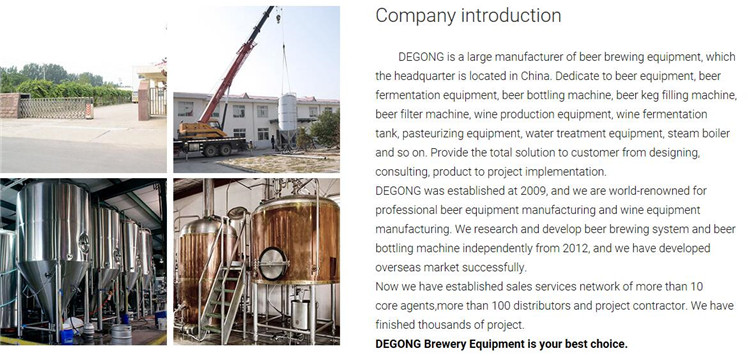 Welcome to visit our website and contact me to get more useful brewing knowledge ,Cheers!!!