Description
We design and produce a line of complete microbreweries to your specifications. Alternative brewhouse configurations are of 2-vessel, 3-vessel styles and customized. To guarantee breweries' reliable performance, we use quality stainless steel, fittings, and various parts, depending on our good craftsmanship, deep experience and technology in brewing industry.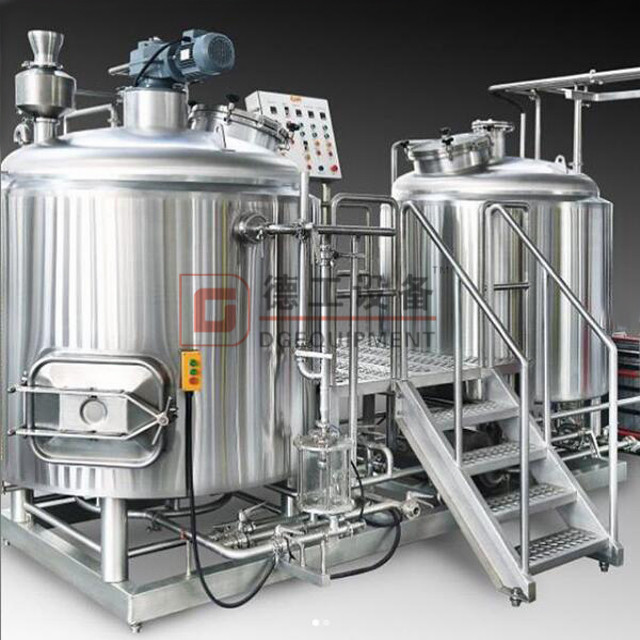 Restaurant microbrewery equipment for sale
Features of mashing system
– Mash & Lauter tun: Brewing & sparging water blending port, VFD rake, with wort grant, mash hydrator, etc
– Kettle & Whirlpool: Dimpled steam jackets or direct burning heating, as well as electric immersion heating
– Hot water tank: Steam heating, direct burning or immersion electric heating.
– Heat exchanger: 2-step or 1 step, with fittings such as thermometers, venturi aeration unit, etc
– Cellars: Singe, double or multi-time brew size fermenters and BBT
– Cellar Control: Automatic Temp. control with solenoid valves
– Portable CIP cart: with an electric immersion Heating alkali tank and a sterilization tank, automatic Temp. control and a washing pump, etc
– Customized design of tanks, production flow, etc as per customers' brewing process and beer features.
– Customized arrangement of brewhouses' vessels, in rows, angle or square to fit the customers' existing buildings.
– Dismountable basic frames with operators' platform and pre-built piping for convenient site installation.
Brewer checking microbrewery equipment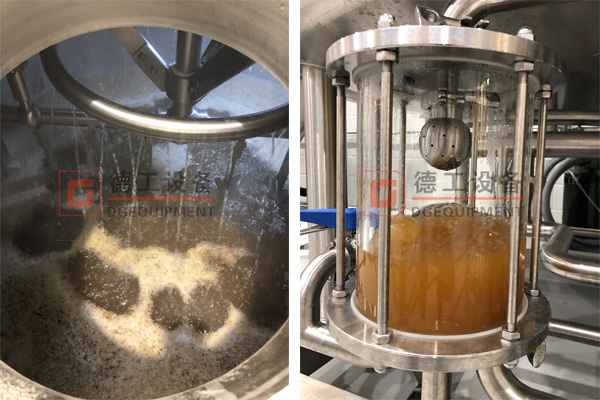 Infiltration(mashing tank);large sight glass with spray ball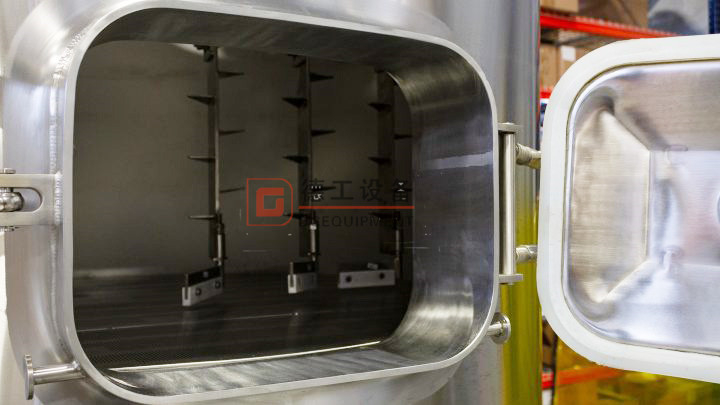 Rectangle spent grains port microbrewery
Microbrewery equipment:
Pub brewery, 2-vessel mash-lauter + kettle-whirlpool, 500L, 1000L.
Microbrewery, 2-vessel mash-lauter + kettle-whirlpool, 1000L, 1500L, 2000L.
Microbrewery, 3, 4, 5 vessel brewhouse, 3000L, 4000L, 5000L
Small kegging systems: keg washer and keg filler machines.
Hot water tank and cold water tank for optional in special combinations.
Stainless steel are popular because of easy maintenance and clean, copper cladding for optional.
Two stages heat exchanger for wort cooling.
Completely stainless steel integrated work platform.
Sanitary and efficiency wort pump.
All pipings and fittings.
Mash/Kettle Tun
500L
Material:SUS316L/SUS304/copper
Interior Shell: 2B/mirror plate; TH=3mm
Exterior Shell:2B/mirror/brushed plate; TH=2mm
Electric heating tube
ABB stirring motor
80mm polyurethane for insulation
Round glass manhole, dish head,with temperature
sensor,cleaning tube, standard Washing ball,
cleaning pipeline ISO32
Lauter/Whirlpool Tun
500L
Material:SUS316L/ SUS304/copper
Interior Shell: 2B/mirror plate; TH=3mm
Exterior Shell:2B/mirror/brushed plate; TH=2mm
80mm polyurethane for insulation
Lauter tun with round glass manhole,side mounted grain outdoor with spent grain chute,sampling valve,sight glass
Lauter plate: milling
Racking device,positive turn cultivating spent grain,reverse discharging spent grain
Tangential whirlpool inlet
With cleaning tube, with standard washing ball,cleaning pipeline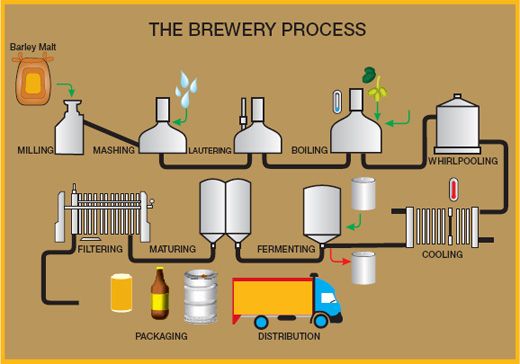 The brewery process:Milling-Mashing-Lautering-Boiling-Whirlpool-Cooling-Fermenting-Maturing-Filtering-Packing
EGONG is a large manufacturer of beer brewing equipment, which the headquarter is located in China. Dedicate to beer equipment, beer fermentation equipment, beer bottling machine, beer keg filling machine, beer filter machine, wine production equipment, wine fermentation tank, pasteurizing equipment, water treatment equipment, steam boiler and so on. Provide the total solution to customer from designing, consulting, product to project implementation.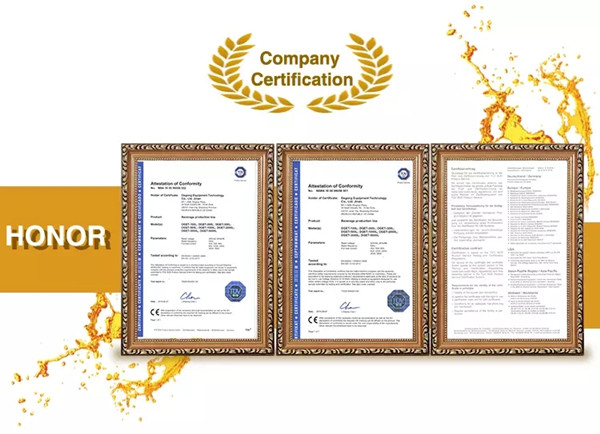 Packaging Details: standard wooden package
Package Type : As usual, we adopt wooden case as package type. It's suitable for long-distance transport. According to customers' special demand, we could adopt sheet iron case and so on.

Ready for shipment
If you are interested in our craft beer brewery equipment, need a quotation or you simply want to discuss your project with us, get in touch and we will be happy to assist you.