Description
Brewpub used microbrewery produced by DEGONG have a wide range of configurations for every budget and every available space. Our microbreweries can be produced as a "budget systems" for the beginners and as a classic microbreweries for pubs and restaurants.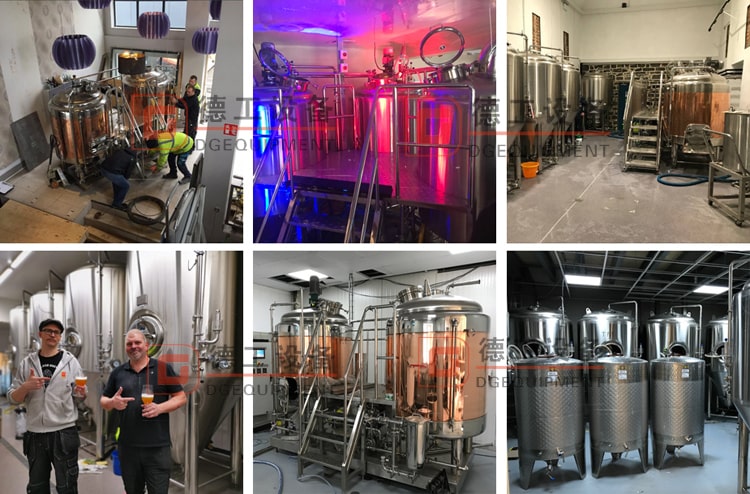 A classic brewpub used microbrewery for pubs and restaurants produced from 2HL to 10HL with 2 vessels mash system,with electric heating or steam heating.
500L brewpub used microbrewery equipment
Our brewing equipment enables production of all styles of beer: from infusion-ales to triple- decoction-lagers.All brewing operations as well as fermenting & conditioning process can be controlled manually,via semi-automatic-control with programming system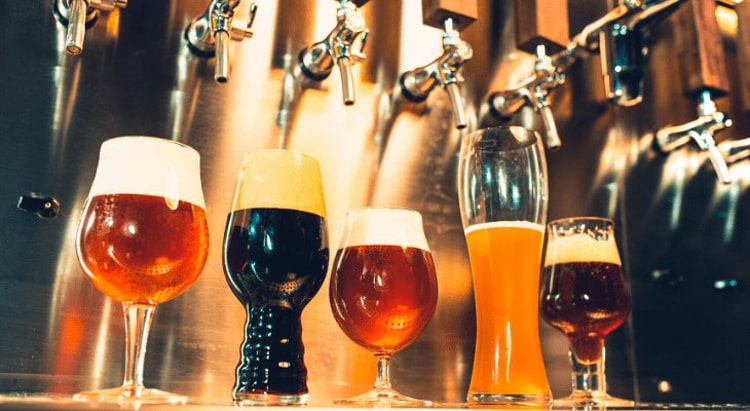 1.BREWHOUSE Basic Components (2-vessel or 3-vessel design):
a) Mash Tun/Kettle (Mashing/Wort-Boiling)
b) Lauter Tun (Lautering)
c) Whirlpool/Hot Liquor Tank (Whirlpooling/Hot water supply)
Heating provided by electric or gas fired steam generator
2.Fermentation system 
Fermenter, bright beer tanks and beer serving tanks produced by DEGONG are double jacketed, cooled, insulated by 100 mm of polyurethane and equipped with all needed accessories for successful beer fermentation. Our fermentation tanks produced as "Uni Tanks" and can be used as bright beer tanks also. Manholes can be side or up located according to the customer wishes.
Our fermentation and bright beer tanks have two separate cooling zones at cylinder and the cone of the tanks.
3.Glycol cooling line is fully stainless steel produced with all necessary accessories.
4.Beer serving tanks produced by DEGONG used for beer serving at pubs and restaurants and used aseptic disposable bags.
5.Cleaning of microbreweries and mini breweries made by movable CIP station with heating.
6.Control system provided by DEGONG is semi auto/automatic PLC control cabinet,which is composed of Schneider,Danfoss,Siemens,Omron component
Copper brewhouse installed in customer's brewpub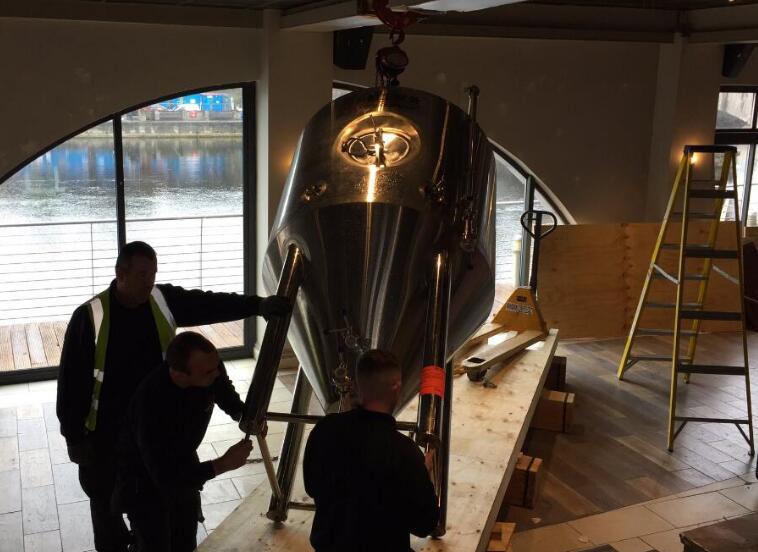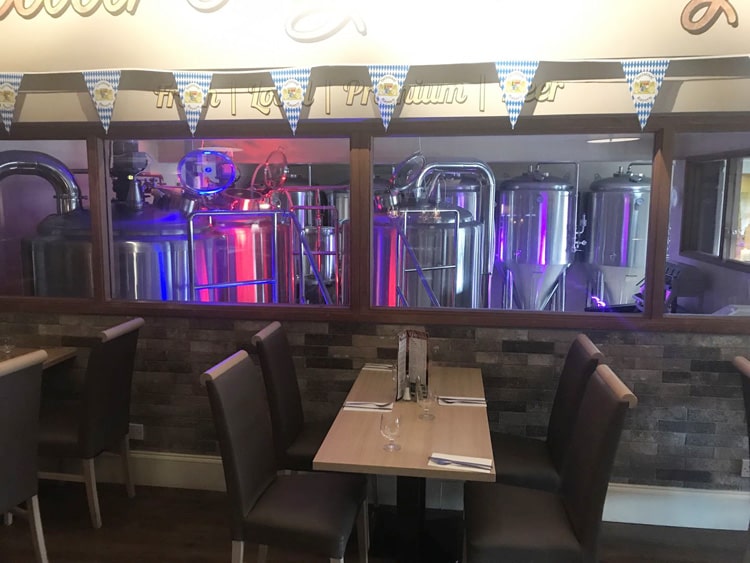 Staineless steel beer brewing system installed in customer's brewpub
Our brewing equipment enables production of all styles of beer: from infusion-ales to triple- decoction-lagers.All brewing operations as well as fermenting & conditioning process can be controlled manually,via semi-automatic-control with programming system
Company information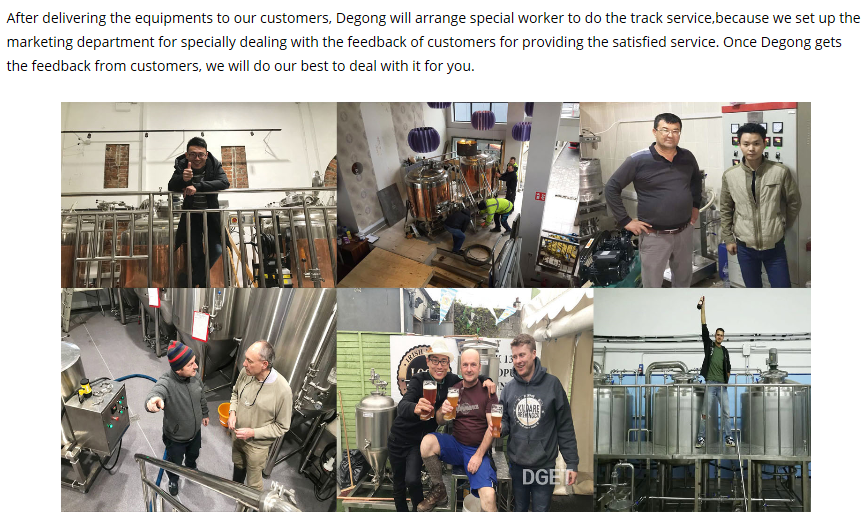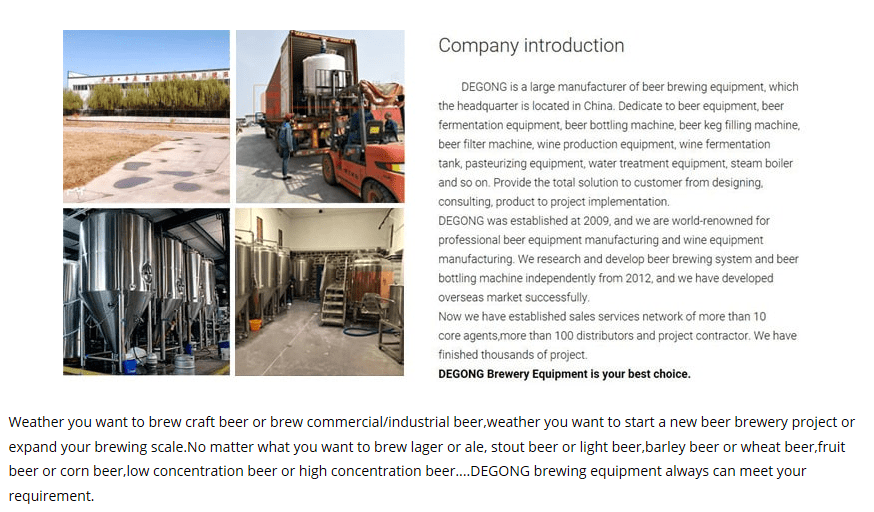 If you have interest in DEGONG beer brewing equipment,welcome to contact me freely