Description
Stainless steel tank for brewing
We tailor stainless steel tank for fermenting, brite, and storage tanks to your brewing needs. Our stainless steel brewery uni fermenting tanks and stainless steel brewery storage tanks feature temperate controls, insulation and jackets for precise temperature control, and interior welds feature our high ground and polish standards.
At Degong, you can find just about any stainless steel tank you can imagine. We mean that literally because we offer a wide range of customization options. Furthermore, our large inventory of products includes options that vary in shape, orientation, and capacity.
In addition to size, the shape of our tanks varies as well. Our cone bottom options are perfect for beer fermentation. The cone shape allows the brewer to easily remove the yeast from the tank once it falls to the bottom during the fermentation process. On the other hand, businesses in another industry may prefer a flat bottom, dish bottom, or center bottom tank. We also have a tilt bottom option that allows the non-liquid contents to be pushed to one side for easy removal.
If you need insulation for your food or beverage, you can purchase one of our many jacketed storage or mixing tanks. On the other hand, a single wall tank may suffice if the temperature will be controlled by another means, or isn't vital to the quality of the product.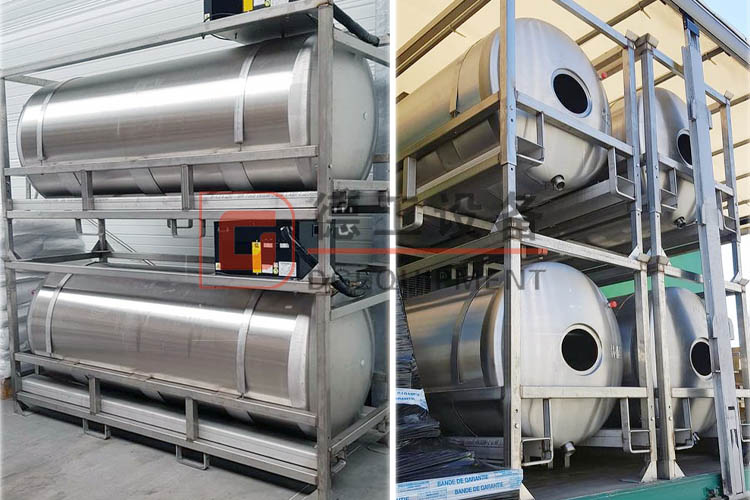 Why choose Degong stainless steel tank?
There are quite a few places you can buy a decent tank. Granted, your options might not be a great as a Degong tank, but they can suffice for a year or two. But with Degong, you get exceptional customer service that extends far beyond your purchase date. If you need assistance at any stage of your business, we can help. If you have any trouble with your tank or any of our equipment, all you have to do is give us a call. We can troubleshoot and assist you with any issues. In no time, you'll be back to business as normal.
Contact Us Today!
Our Stainless Steel Tanks For Sale are hard to beat in terms of innovation, customization, and the range of options we provide. Contact us today to learn more about our products or contact us online. If we don't already have the tank you need, we can build it just for you.