Description
The 1000L brewery equipment three-vessel brewhouse consists of a "mash/boil tun,lauter tun,whirlpool tun and a separate hot water tank(HWT is optional)".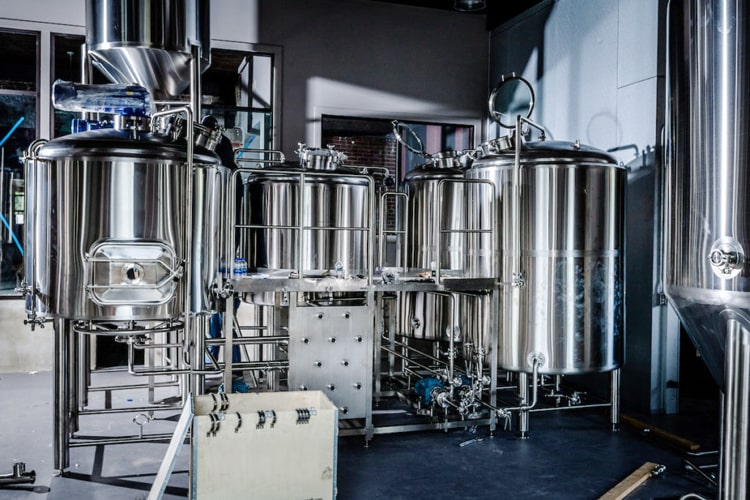 Calculation of annual production of 1000L brewery equipment

1000l/brewx4 brews/weekx50weeks/year = 200000l
Production expansion when increasing the tank capacity is possible.
Brew House configuration of 1000L brewery equipment 3-vessel brewhouse
Mashing tun insulated also used as Wort Boiler:
Agitator with VFD control

Spray Ball with ball valve

Top Manhole DN 400

Grist hydrator

Temperature sensor
Lauter Tun:
Raker with VFD control

Top Manhole DN 400                                                                                                           

Side manhole for spent grain removable

Spray Ball with ball valve

Spray arm for washing spent grain 

False bottom for filter and get clear wort

Temperature sensor
Whirlpool tun :
Top Manhole DN 400                                                                                                           

Spray Ball with ball valve

Temperature sensor

Tangential port
Others:
Control system manual (without mash automatic)

Set of butterfly valves in DN 25 and all piping for mash and wort                               

Plate heat exchanger wort / cold water     

Stainless steel Hops filter

50L Wort grant

Aeration device
Other configuration except 3-vessel beer brewhouse
2-vessel:MLT(mash/lauter tank)+KWT(kettle/whirlpool tank)+HLT(hot liquid tank)
2 tank 3 vessels:Combined MLT(mash/lauter tank is above of hot water tank)&HLT(hot water tank at below of mash/lauter tank)+KWT(kettle/whirlpool tank)
4-vessel:MT(mash tank)+LT(lauter tank)+KT(kettle tank)+WT(whirlpool tank)+HLT(hot liquid tank)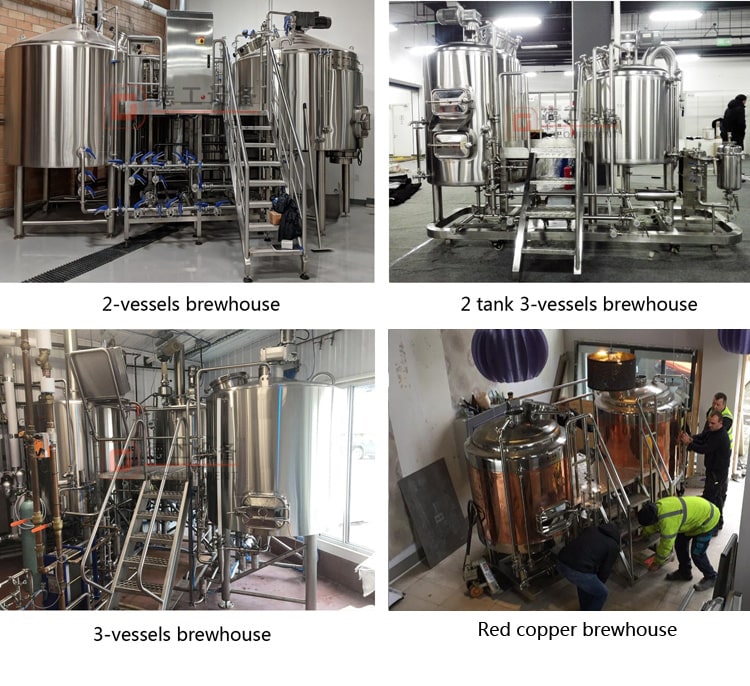 Based on the heating method,the brewhouse can be divided into electric heating,steam heating and direct fire heating.
1.Electric heating is suitable for the micro brewery equipment from 100l-1000l.
2.Steam heating is suitable for commercial brewery equipment above 1000L.
3.In some area,the electric is very expensive,and the use of steam is very strict,then direct fire heating is a good choice.
Technology
a) In the mash boiler the mash will be cooked, then it will be pumped with one beer pump made of stainless steel from mash boiler to the lauter tun.
b) After the lauter wort will be pumped back to the mash boiler.
c) After lautering,the cleay wort will be pumped into boiling/whirlpool tun 
d) After cooking the hops a special injection valve is introduced inside the lauter tun so that it can be used as a whirlpool.
e)The hot wort is cooled by a two-stage plate heat exchanger on pitching. and the cooled wort are pumped into fermentation tank.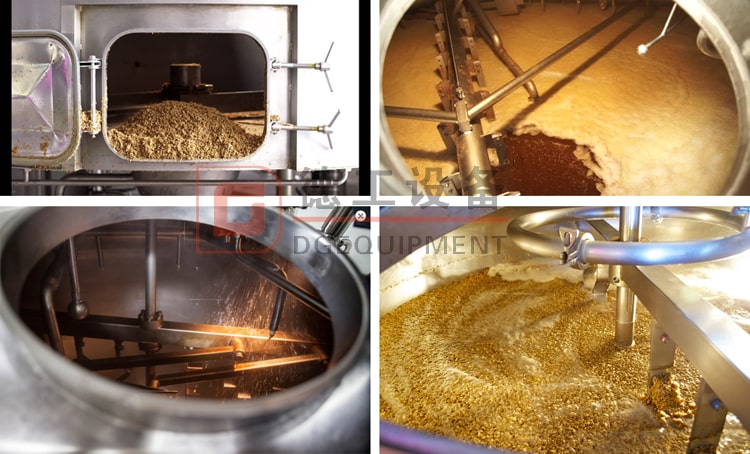 Mashing and lautering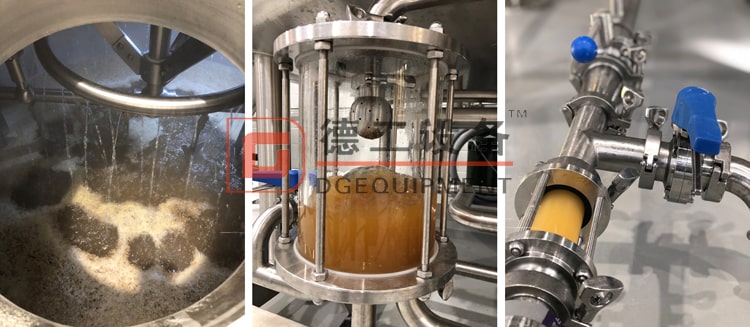 Sight glass to check if the wort is clear after lautering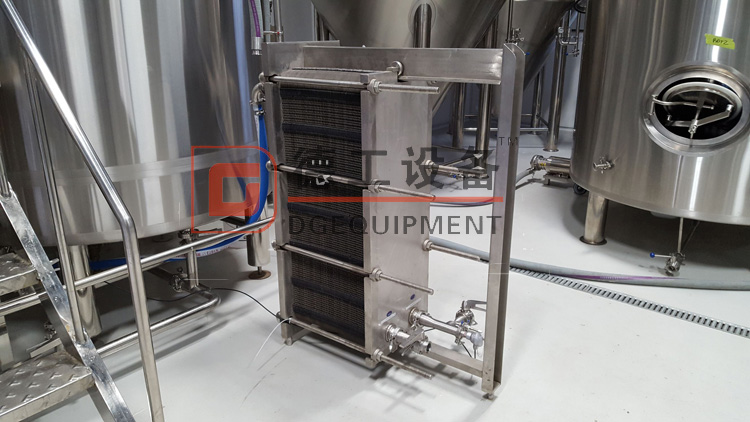 Plate heat exchanger
Company information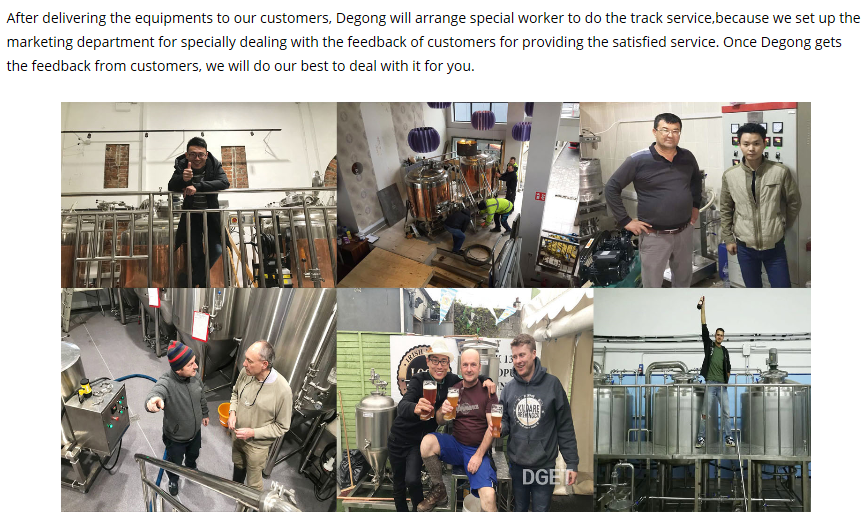 If you have interest in DEGONG beer brewing equipment,welcome to contact me freely