Description
We manufacture and supply brewhouse sizes from 1BBL to 100BBL based on customer's demand. Our brewery equipment is turn-key and consist of mill system, mash system, fermentation system, cooling system, cleaning system (CIP), control system and accessories. With brewery equipment you are able to produce outstanding full-bodied beers. Beginners will find it easy to brew with this fairly automated equipment.
Beer brewing process
Brewery equipment 2-Vessel brewhouse system
Brewhouse Basic Technical Parameter:

Commidity

10HL  brew house system

Heating method

Electric/steam/direct fire heating

Structure

2-vessel, mash/lauter tank & kettle/whirlpool tank

Combi-vessel, lauter/whirlpool, kettle

Usage

Pub/hotel/restaurant beer brewery equipment

Mini beer brewery plant equipment

Exterior

SUS304/316

Interior

Stainless steel 304, thickness 3.0mm

Exterior

Stainless steel 304, thickness 2.0mm

Insulation

Polyurethane, thickness 100mm

Cleaning

CIP arm, 360° spray ball

Temperature

High accuracy temperature sensor, PT100

Cooling

High efficiency plate heat exchanger

Control

Semi-auto control cabinet

Wort ventilate

Sanitary wort aeration device with sight glass and carbon stone

Milling V-wire false bottom

With lauter rakes

Side spent grain manway

Stainless steel top manway

With tangent whirlpool inlet

Efficient centrifugal wort pump

Heating: dimple steam jacket/ stainless steel electric heating elements

Sanitary stainless steel butterfly valves and pipeline connection

Stainless steel heavy duty supporting legs

Argon gas protection welding, well polishing
Brewery Fermentation tanks with dimple jacketed
The isobaric fermenters allow for completion of the whole fermentation process without having to move the beer from the fermenter.The completion of the whole fermentation process without transferring beer from primary to secondary fermenter, is due to a superior technical requirement: they are capable of withstanding pressure. That means the subproduct of the fermentation resides within the fermenter: carbon dioxide.
Brewery equipment features:
Interior Tank Thickness: 3.0 mm; Outer Shell Thickness: 2.0 mm
Glycol Jacket (Dimple-Welded) Thickness: 1.5 mm
Pressure setting mechanism from 0 bar up to 3 bar
Cooling channels – tanks for circulation of coolant (glycol or water)
PU insulation – thickness corresponding to the size of the tank and the environment(100mm,80mm)
Guaranteed inner surface roughness of Ra = 0.6 microns or less
Manhole on the top or on cylinder part (according to customer requirements)
Outlet / inlet for dosing and discharge of yeast
Sanitation showers – spray ball (static or rotary) – one or more pcs according of length of the tank
Cleanable and sanitizable sampling cock
Safety over pressure valve
Cleanable and sanitizable glass level indicator
Stainless steel (304) sanitary construction
100% TIG welded and sanitary polished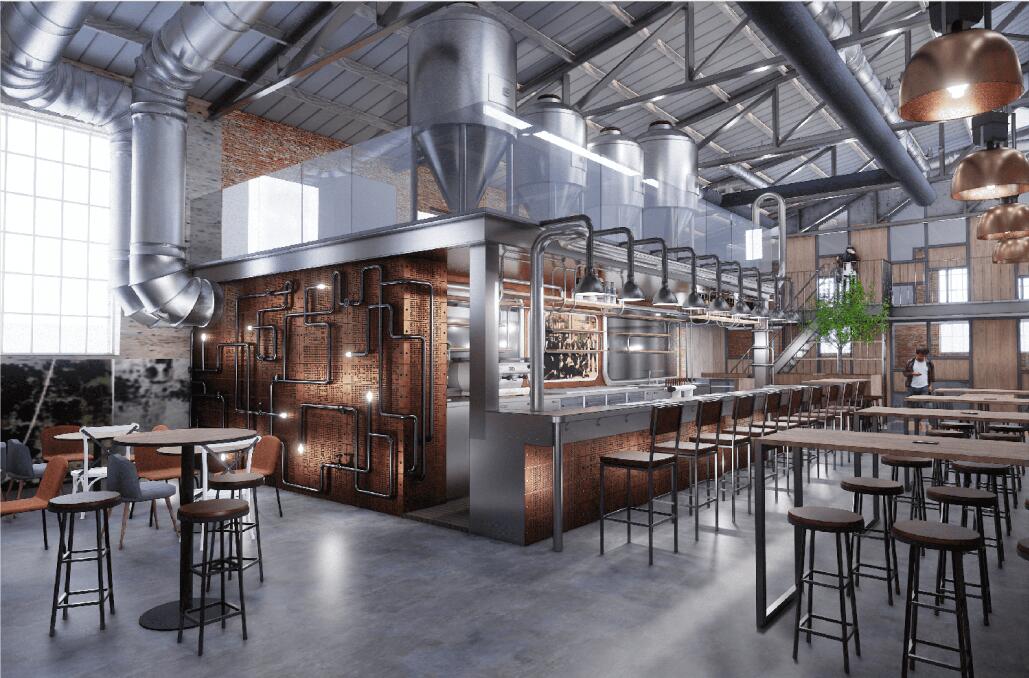 Apply to bars, restaurants, breweries, etc.
Contact information:
Would you like more information about brewhouse system,please give me message.