Description
To make the best beer possible, the brew house is the key. Our Brew house can fulfill various brewing technologies, variable tastes or specific capacities.From 100L-10000L.1HL-100HL,1BBL-100BBL,or even larger for customers.2 vessel brewhouse,3 vessel brewhouse,4 vessel brewhouse.
20BBL 3 Vessel brewhouse feature
The brewhouse system contains 4 functions tanks,which is Mash Tun , Lauter Tun, Brew Kettle, Whirlpool Tank.They can be combined freely,for 20BBL brewhouse, 3 vessel brewhouse of "Mash Tun/Kettle+Lauter Tank+Whirlpool tank+Double size hot liquid tank" is the common configuration.
Others:Except brewing tanks,DEGOGN brewhouse also contains hops back,plate heat exchanger with oxygenation device, wort pump,heating device,control panel etc.
The Brew house can be Steam, Gas fired, Electric heating. Steam heating is the best for 20bbl beer brewhouse.
All the tanks certified stainless steel material for all tanks, with 100% TIG welded joints and seams with sanitary interior polish. All tanks use Tri-clamp connections, are designed for up to 1.5bar and tested at 3bar. We can custom fabricate any tank to meet your brewery's space and height restrictions.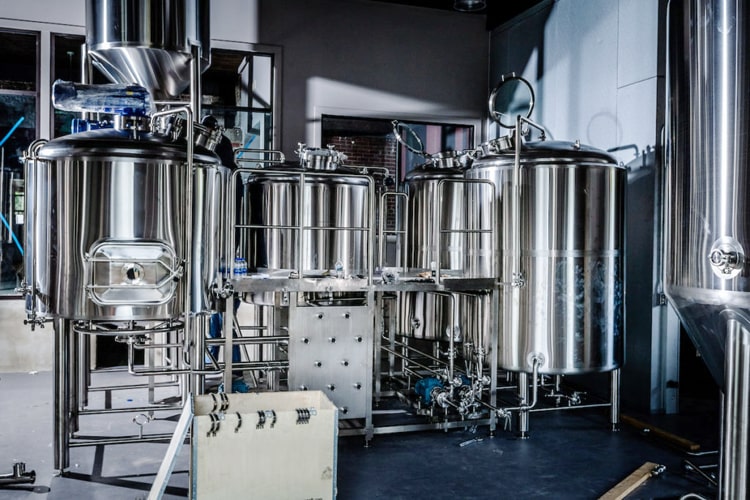 20BBL beer brewery 3 vessel brewhouse Components
3 Vessel Brew House
Mash kettle with heating jacket
Lauter Tun with grist hydrator
Whirlpool Tank with tangential port
Double size hot water tank with steam jacket
Grant Tank
Stainless steel Platform
Plate Heat Exchanger
Sanitary Wort Pump x2;
Wort Oxygenator;
Semi-Auto Control Panel;
Interior surface to finish pickled and passivate
Exterior surface to brushed, #4 finish
Method of Heating Ways:
Steam: Dimple plate jacket with inlet/outlet fittings for Steam heat transfer;
Electric: Use electric heaters in jacket to heat the medium in the jacket
Gas fired: Use gas burner at bottom to heat tank directly;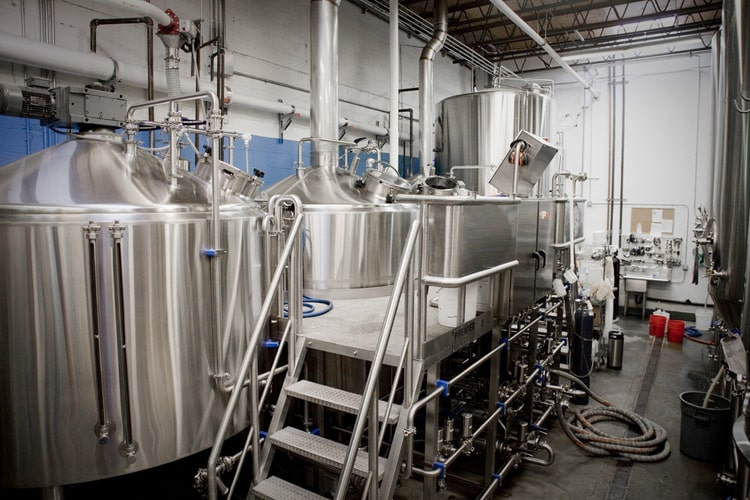 20BBL 3-vessel beer brewhouse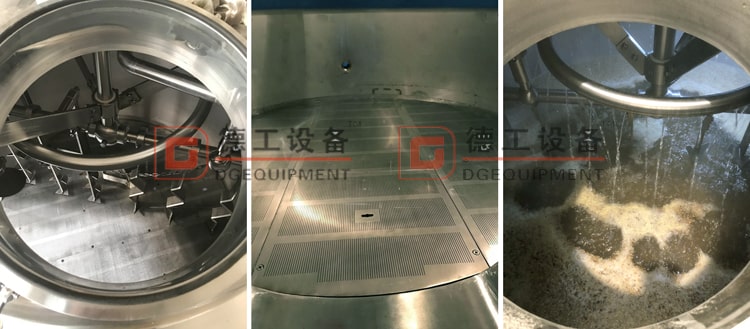 Brewhouse Lauter tank-false bottom and sparge pipe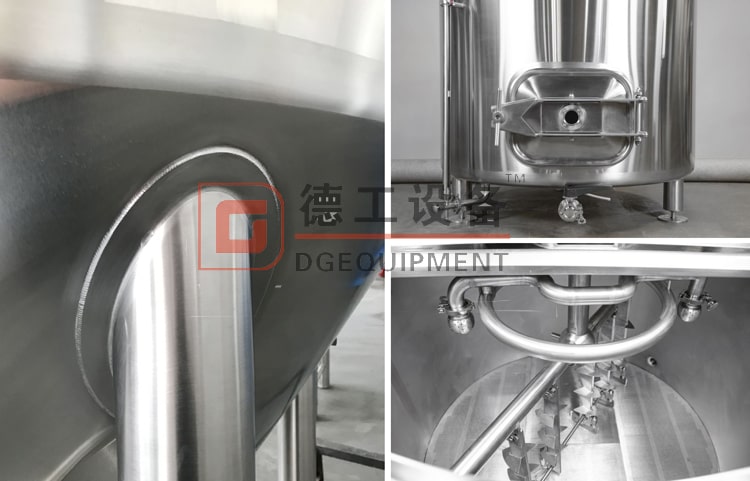 Smooth welding,side manhole for spent grain removable
Application
Our beer brewing equipment include malt crushing system,beer mashing system(beer brewhouse), fermentation system, glycol system, CIP cleaning system, controlling system, packaging system and all complete set of bar selling system. We could provide customization service, OEM service. Different type of equipment configuration combination could be made as per customer's requirement.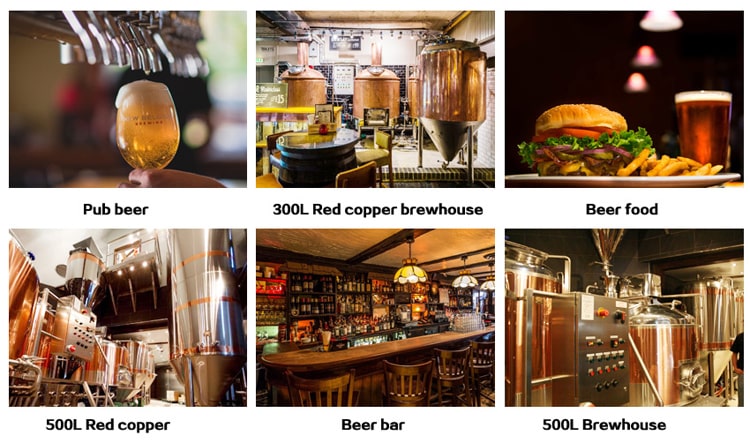 If you want to know more knowledge about beer brewing or you want to buy beer equipment,welcome to get in touch with me.