Description
Bright beer tank is a piece of brewing equipment as they serve to mature, clarify, and carbonate the beer after fermentation. In some cases, they also double as serving vessels in brewpubs, eliminating the need for kegs.
Why you need the  bright beer tank?
After the fermentation is finished, yeast or other muddy matters remained in the fermentation broth need to be removed to make the beer clean and bright. The beer through the process of filtering is called "bright beer", which is provided to the packing department to fill in the bottle. And the tank to contain the bright beer is named the Bright Beer Tank.The bright beer must continue to ferment in storage tanks for several weeks to have the full taste develops of beers.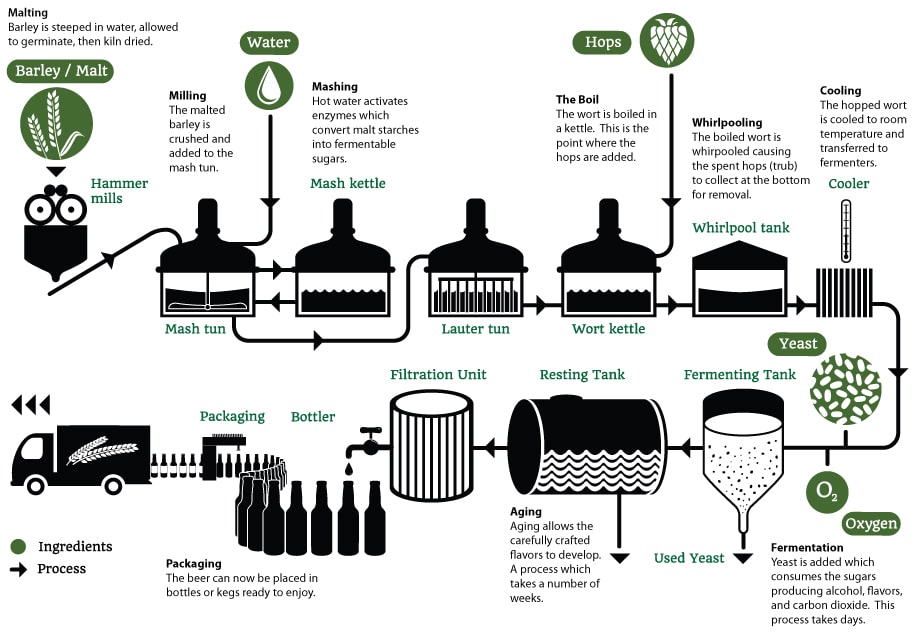 beer brewing process
Configuration of bright beer tank
The bright beer tank of DEGONG are availabe from 1BBL to 50BBL according to your need. There are two types: the vertical one and the horizontal one.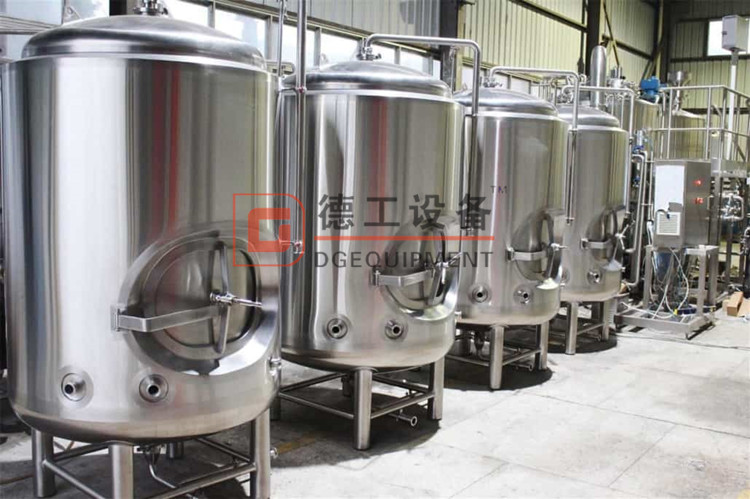 the vertical bright beer tank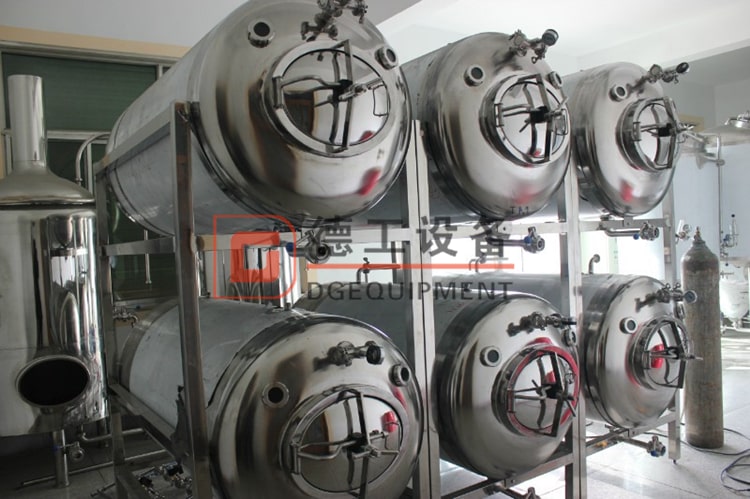 the horizontal brite beer tank
Features and parameters
Stainless steel(304/316)sanitary construction
Inner (SUS304/316)thickness: 3.0mm; Outer(SUS304)thickness:2.0mm
External-Jacket(SUS304) thickness: 1.5mm
100% TIG welded and sanitary polished
Design pressure 0.3 MPa, working pressure <0.2 MPa.
Interior Finish: Sanitary 2B finish, Pickled and Passivity;
4 heavy duty stainless steel legs with adjustable height and leveling footpads
Insulation: Polyurethane-thickness 70-100 mm.
Accessories of brite beer rank
CIP arm and spray ball 360o coverage. Easy clean slide over pipe connection with keeper pin.
Pressure gauge
Thermometer gauge
Lifting lugs
Carbonation stone assembly
Michanical safe valve
butterfly valve
sample valve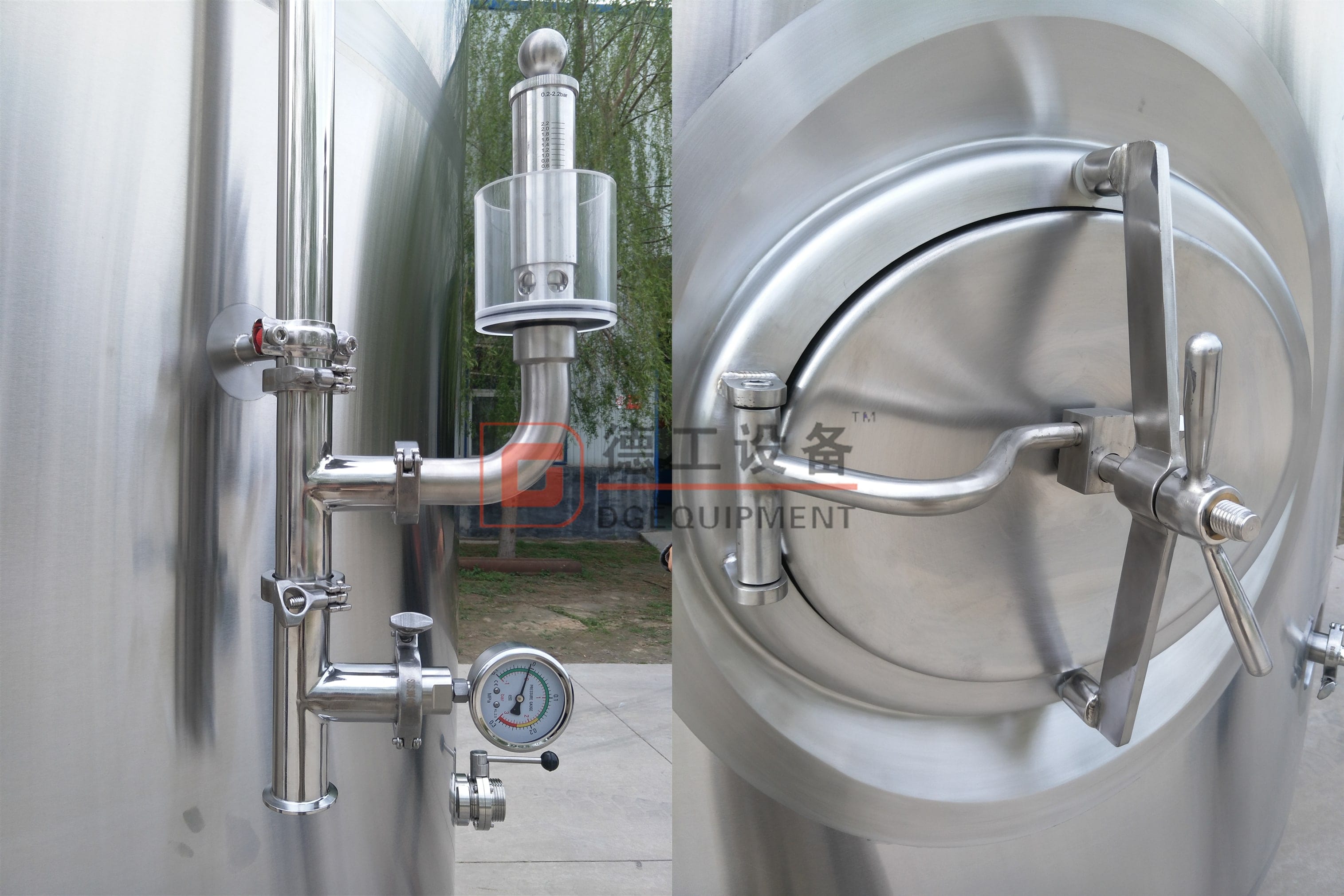 michanical valve &side manhole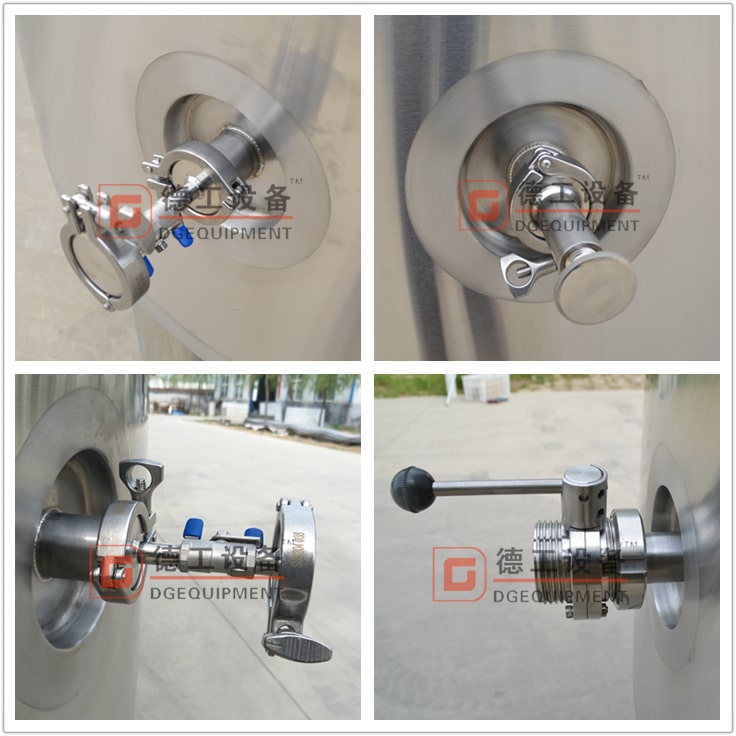 sample valve&butterfly valve
Standard packing:
Cord ,film membrane
Firm membrane, wood box for free fumigation
Transport:
by sea
Delivery :
– We put your order into our tight production schedule to ensure the punctual delivery time.
– Production or inspection report before order packed.
– Shipping notice/ insurance to you as soon as the order is shipped.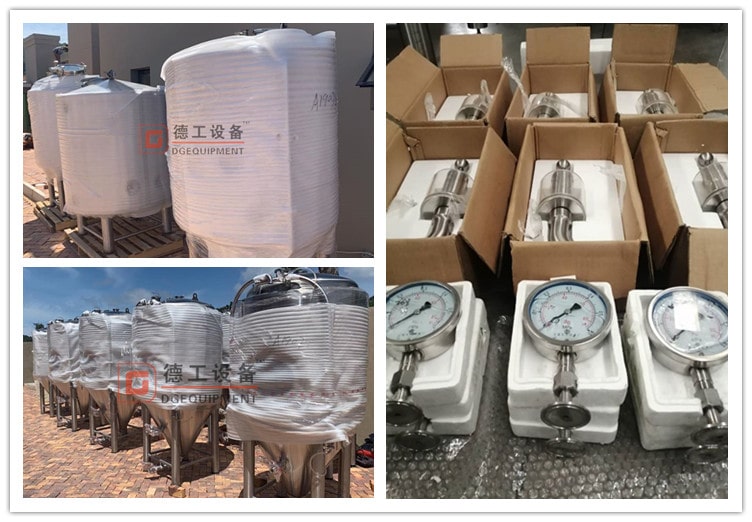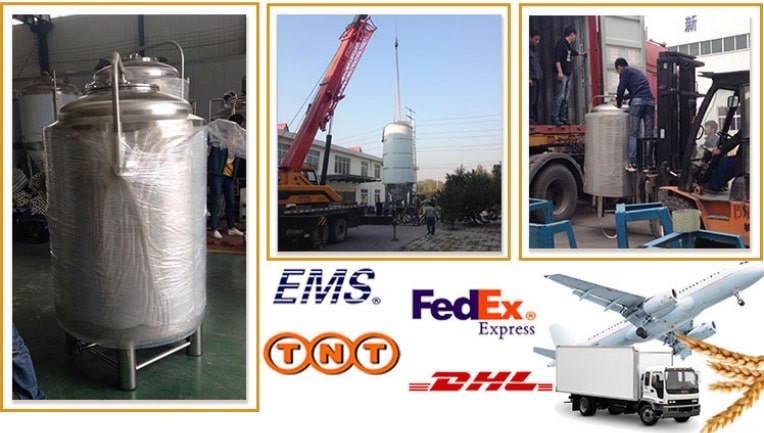 Our equipment is coming with certifications of PED and our company is TUV approved. We use CE approved components which all reach the food sanitary standard for customers. The quality, specification and function all meet the treaty of contract.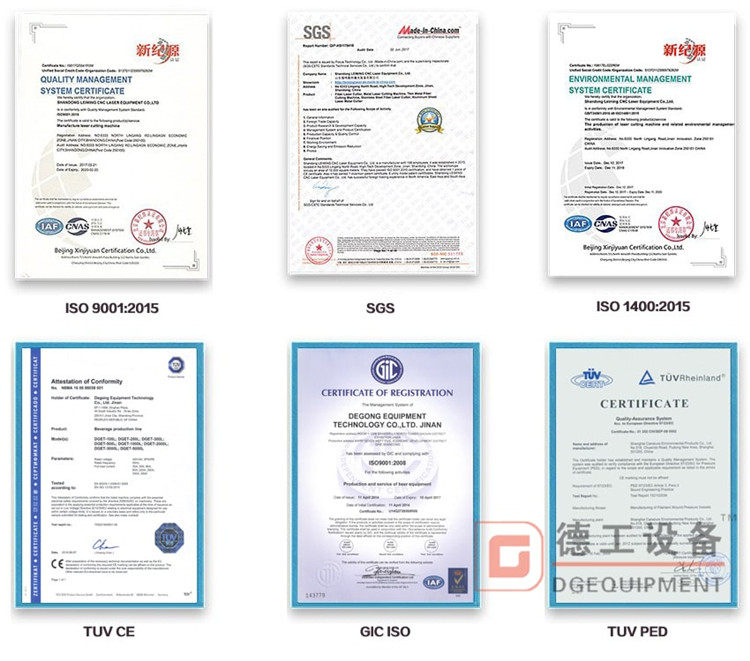 Q1:What's the payment you prefer?
A:Our standard payment terms are T/T with 30% deposits and balanced before shipment.
Q2:Do you have technical support after we purchased equipment?
A:We will arrange the professional technician to go to your factory and give the support to help you learn how to install and maintenance the machine or help you to fix the machine when it has problems.
Q3:Where is your factory?
A:Our factory is located in Dezhou City, Shandong province,China. We can pick you up at the airport whenever you want to visit the factory.
Q4:How long time for installation?
A:It's according to your equipment order, it about 10days to 25 days.
Q5:What's your warranty policy?
A:We warranty all our equipment for up to 12 months. Your brewhouse and tanks are inspected and tested before they leave factory, but we also cover any and  all issues you may have in the field.
If you have any questions,Please shoot us an email or give us a call for a quote.