Description
The Nano Brewing equipment range from 100L to 1000L.And Nano Brewing equipment can be placed in: restaurants, pub, bars, hotels, tourist and shopping centers. Interpreter may be faced with polished brass, copper besides stainless steel. Also, the Nano Brewing equipment can be placed behind a glass partition that allows visitors to observe the process of making beer.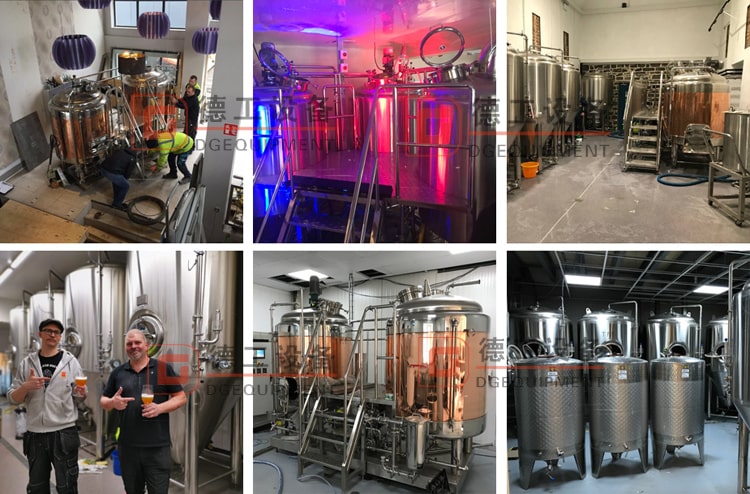 1.Normaly 2-vessel Brewhouse of nano brewing equipment
Mash –Kettle-Whirlpool | Lauter Tun | Hot water tank(Optional)
OR:Mash-Lauter|Kettle-Whirlpool| Hot water tank(Optional)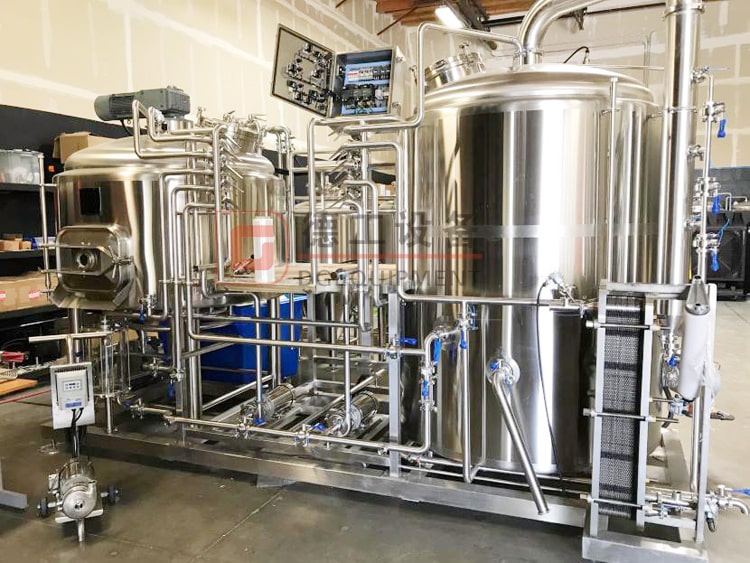 VFD Control raker on Lauter tank
VFD Control food grade SUS304 pump
Plat heat exchanger(Single stage or two stage)
Mashing control system
Wort grant
Hops filter
Aeration device
Pipes&Valves&Fittings
2.Fermentation system
Fermentation tank|Bright beer tank|Yeast adding tank
 fermentation tank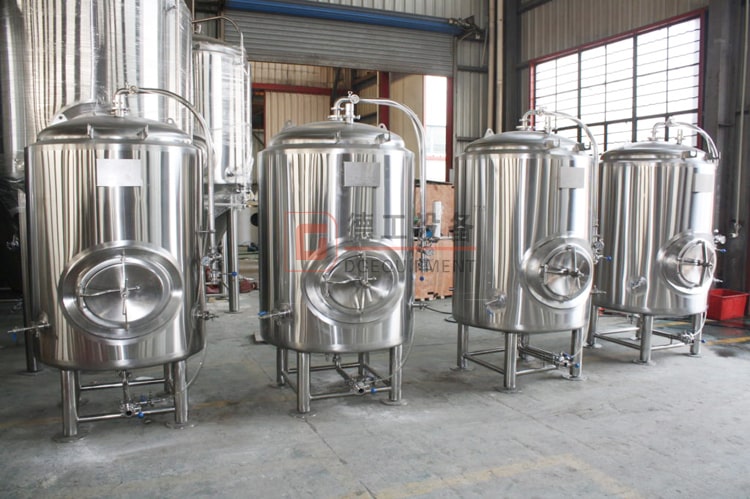 Beer bright tank
Accessoreis on tank:  Side manhole,     Breathing valve,     Cleaning ball,     Dry hops adding port,     Lifting lug,     Cooling jacket,   CIP Pipe,  Temperature sensor,   Sample valve,     Mechanical regulation valve,    Pressure gauge,    Drain outlet,  Racking arm, Cooling inlet,     Cooling outlet,    Legs,   Base plate,   Carbonation stone
3.Cooling system
Glycol water tank|Cold water tankj|Chiller|Circulate pump
The capacity of cooling system is depend on single stage or double stage plate heat exchanger,quantity and capacity of fermentation tank
4.Control system
Control the whole brewing progress,such as pump,motor,temperature,chiller………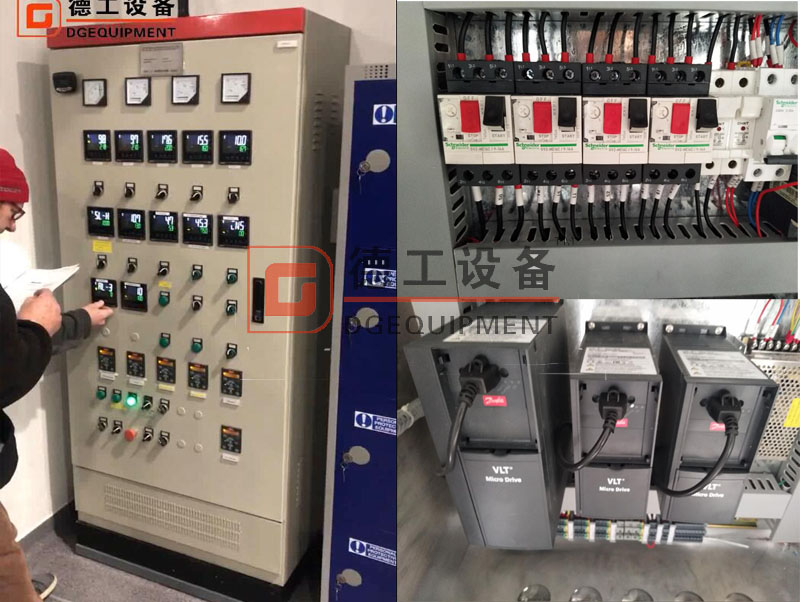 The component of the control panel is Schneider,Omron,Siemens,Danfoss brand.And the control panel is comply with UL certification
5.Other systems
Complete malt-handling department: malt-mill, grist-auger, grist case, malt silos
CIP-station in 2-vessel, 3-vessel or 4-vessel version
Beer filters: Kieselguhr, plate or sterile cartridge beer filters
Beer filling & packaging operation: bottling & packaging, kegging & oneway KEG filling equipment
Dispensing tanks for beer drafting in beer pubs, bars and restaurants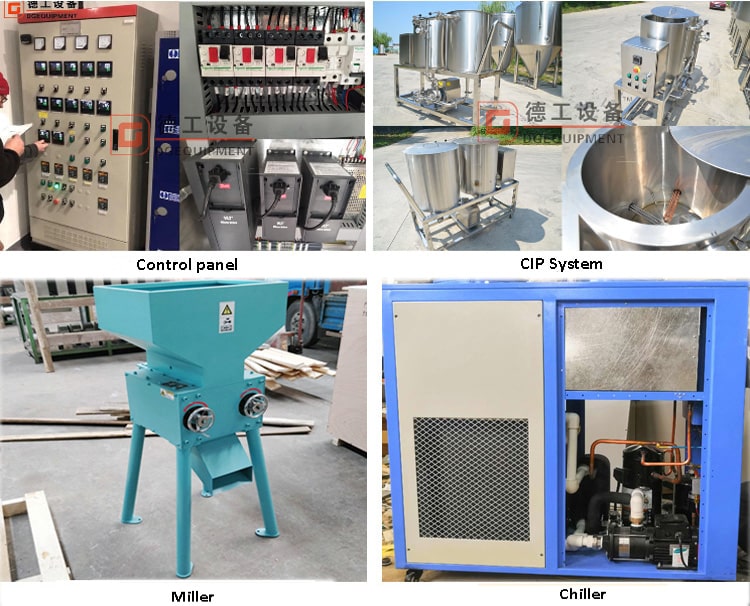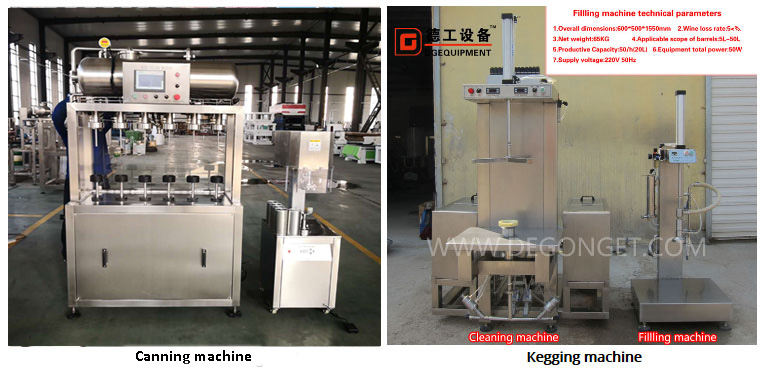 If you have interest in DEGONG brewing equipment,welcome to contact me freely.