Description
The DEGONG brewing systems offers superior performance at every phase, from reducing the overall brew time, increased wort clarity, and hop utilization to crank out delicious beer for decades.
We can simplify for you, the complexities of the overall brewing process. Our services include brewery sizing, equipment layout, professional installation, system testing, technical assistance, and follow-up support. Each step of the brewing process has many options. Our vessels can be designed with versatility, allowing for the brewery functions to be combined in fewer vessels for economy, or separated into several vessels for increased capacity. A full line of spare parts and accessories are in stock at all times for your convenience.
500L Brewery equipment  500l Conical Jacketed Fermenter

| | |
| --- | --- |
| Model | 500L jacketed fermenter |
| Working Area | 2-30M2 |
| Working voltage | DC 24v |
| Working pressure |  1.5Bar |
| Material | Inner(SUS304),thickness: 3.0mm; |
| Insulation |  Polyurethane-thickness 100 mm. |
| Temperature way | Double metal thermometer |
| Outsourcing surface: | Weld polishing processing |
| Jacket Pressure: |  design pressure 0.3 MPa, working pressure <0.2 MPa. |

304 SS TIG weld construction
#4 sanitary brite polish SS exterior finish
Operating pressure rated at 15psi (tested to 60 psi)
Reinforced stainless steel legs with adjustable height for leveling
Side and cone cooling jackets
Tri-clover sanitary fittings
Perlick style turn knob sample valve
Pressure/vacuum relief valve
Temperature gauge port
RTD sensor port
Side man way door (top manway optional)
Racking arm with DIN, or tri-clover fitting option
4″ or larger dry hop port (large stainless steel funnel optional)
CIP arm and rotating spray ball 360° of coverage
Gas arm with pressure gauge
Lifting Lugs
Ladder hooks
Butterfly valves included
Uni-tank option available for carbonation stone assembly
1. This beer equipment machine is brewery for pub ,Bar,Restaurant draft .
2. Stable worktable and 20 years usage life.
3. Easy to maintain saving time and labor.
4. This machine is economy and competitive.

To release a less than 500l of beer per day is unprofitable, so the minimum performance of jacketed fermenter is 500l.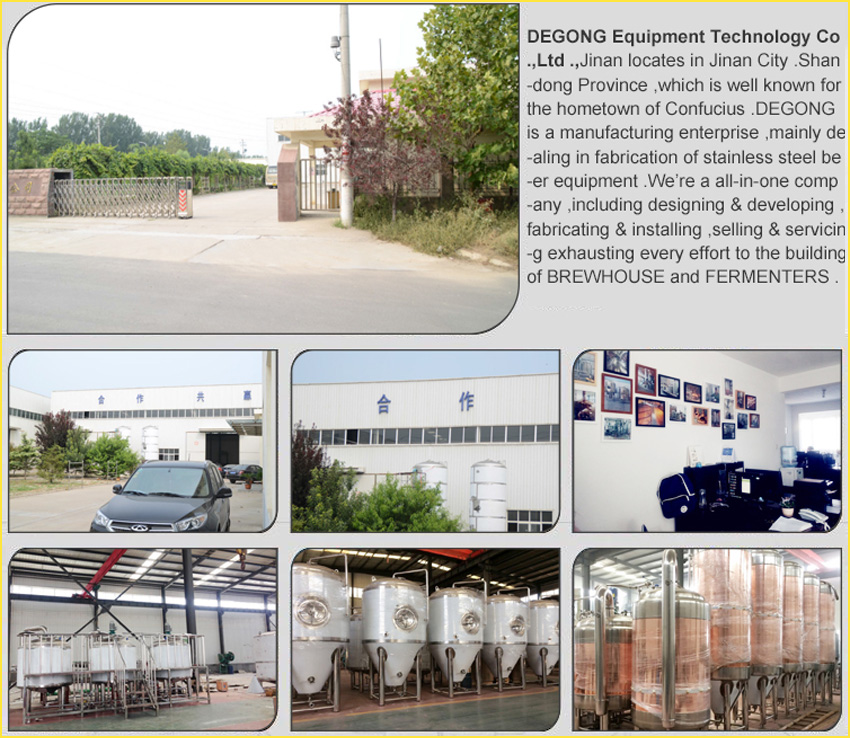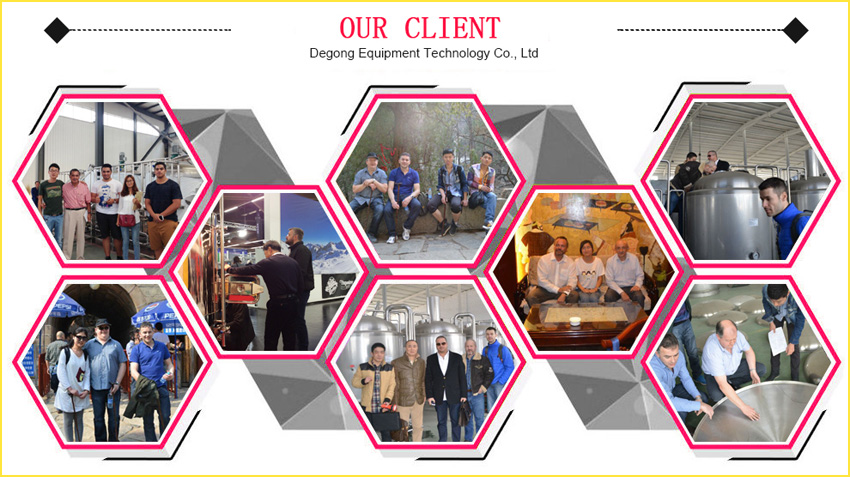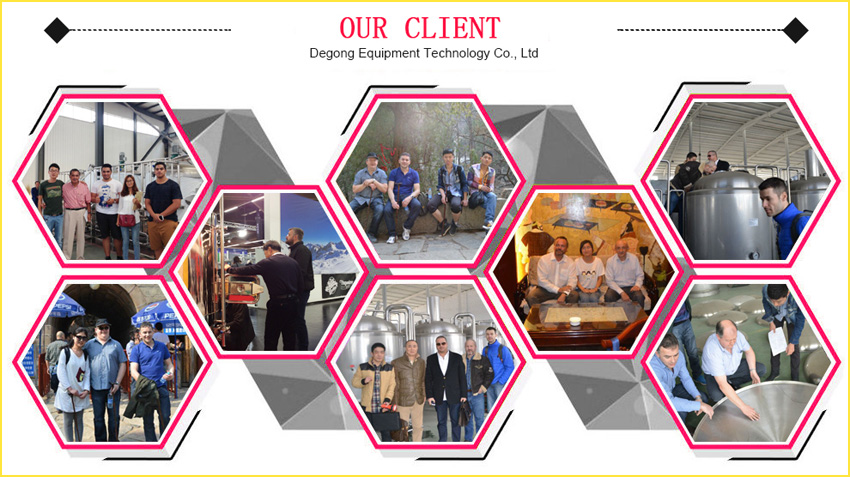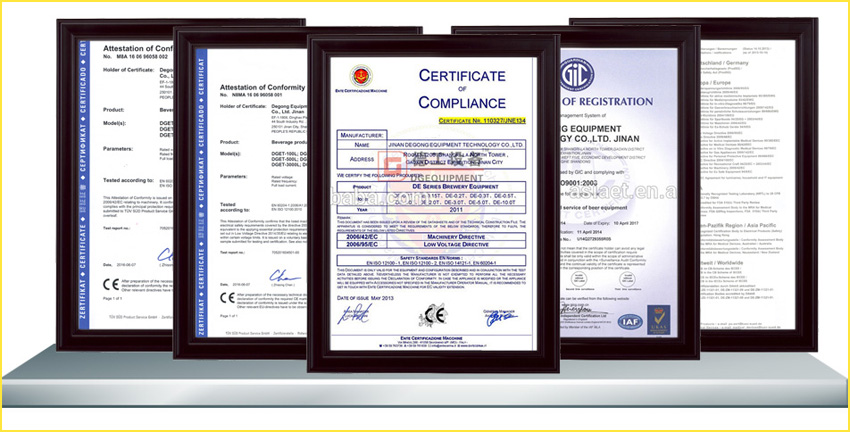 If you  have interest,please get in touch with me freely.