Description
3 Vessel beer brewhouse introduction
DEGONG brewhouses come in multi-vessel configurations mash tun,lauter tank,brew kettle,whirlpool tank and hot liquor tank included. We offer larger commercial used brewhouse from 10bbl to 50bbl brewhouses,and we also offer small brewpub/restaurant used brewhouse from 3bbl to 10bbl.  Our Brewhouse allow you to choose from various heating options (electric, steam, and gas fired), and come with Alfa Lavxal Pumps, Dual stage heat exchanger,Flow Meter, Plow system, (SEW motor), Lauter rake, Working platform, Control box (button), Glass Wort tank, and all necessary hardware.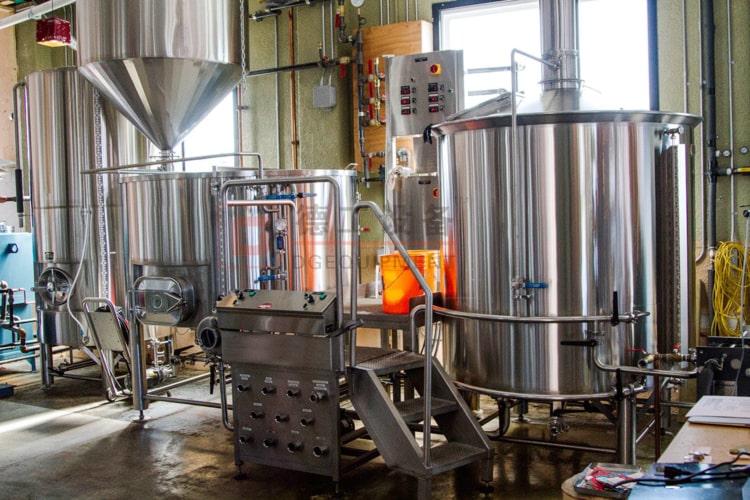 Component of beer brewhouse
Mash tun
Liquor blending station
Grist hydrator
Steam jackets
Low shear, mash mixer for superior mixing
Low shear mash pump
Lauter tun
Lautering rakes with spent grain plow assembly
Cone or flat bottom designs
Under-screen flush
Multi-port wort draw off plumbing
Manometer
Grant to optimize lauter run-off
Kettle
Heating options include steam Jackets, electric, or direct-fired
Over boil protection
Vent stack condenser
Kettle sour capability
Whirlpool
Reverse flanged and dished bottom for excellent trub cake formation
Single or dual tangential inlet designs
Early wort draw off
Re circulation plumbing to cool wort pre-whirlpool for hop additions
Trub dam
Hop back
Efficient aroma extraction
Complete retention of hop solids within HopBack
Flexible hop aroma profile due to separation from whirlpool time
Acquisition of delicate flavours with minimal additional isomerization
Optional Closed vessel prevents vaporization of volatile aroma compounds
Liquor tank
Hot and cold liquor tanks using heating/cooling jackets or heat exchangers
Platform
Custom layout options including rectangular and linear designs
Conveniently located hydrometer station (optional)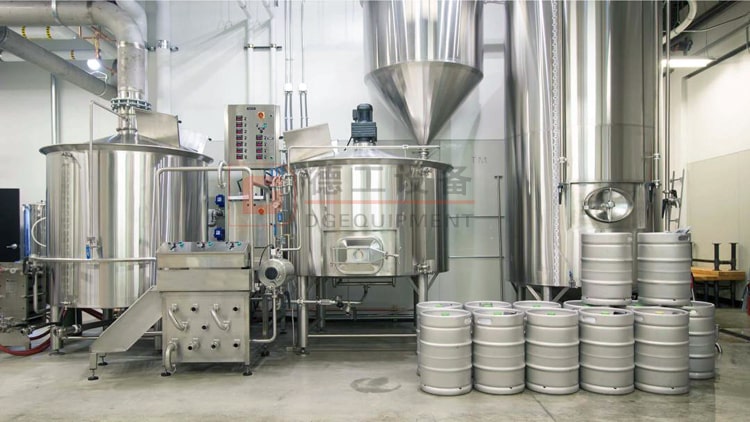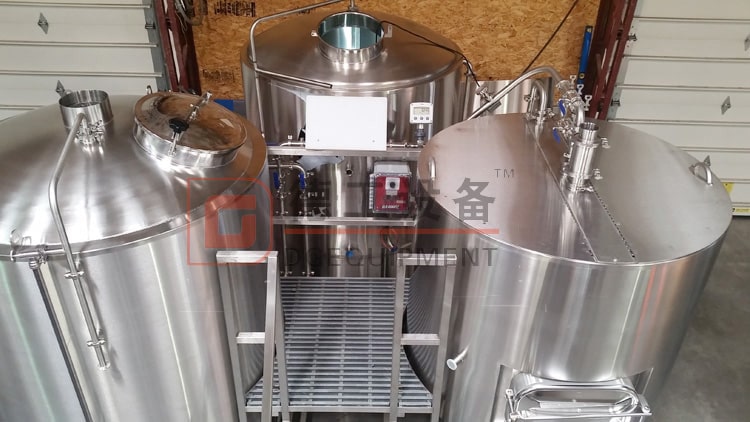 The 4 function tanks can be combined according to different requirement,such as 2-vessels brewhouse(mash/lauter tank+boiling/whirlpool tank) for small brewhouse,3 vessel brewhouse(mash boiling kettle+lauter tank+whirlpool tnak) for middle size brewhouse…..
Save on floor space by placing your hot liquor tank underneath the mash/lauter tun(2 tank 3 vessel brewhouse),Space saving design works well for brewpub applications or where multiple brews per day are not desired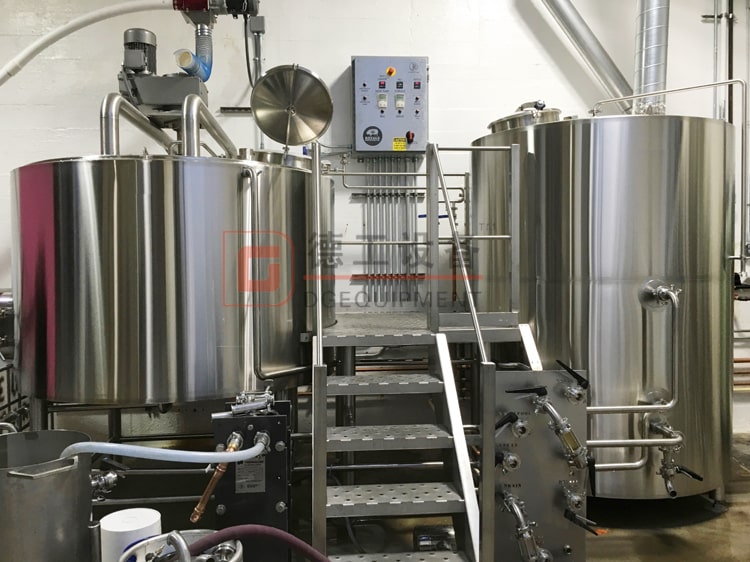 2 tank 3 vessel brewhouse
Auxiliary system
Hot wort grant to provide a buffer to the pump during re-circulation and run off from the lauter tun
Heat exchanger to cool the wash during transfer to the fermenter
Dedicated vessel pumps
Roller mills
Augers and conveyors
Grist hoppers
Fermentation system
CIP systems
Dry hopping systems
Steam Boilers
Glycol Chillers
Bottling line/canning line/kegging machine