Description
We design and produce a line of complete microbreweries to your specifications. Alternative brewhouse configurations are of 2-vessel, 3-vessel styles and customized. To guarantee breweries' reliable performance, we use quality stainless steel, fittings, and various parts, depending on our good craftsmanship, deep experience and technology in brewing industry. We can provide equipment from 1 to 300BBL,welcome to consult and order!
Brewery fermenting vessels
Brewery fermenting vessels (top and side hole available)
Fermentation tank components details
Brewery fermentiing vessel configuration:
1.Material Inner (SUS304)thickness: 3.0mm; Outer(SUS304)thickness:2.0mm
2.External-Jacket(SUS304) thickness: 1.5mm;
3.Oval head cone bottom, thickness: 3.0mm.
4.100% TIG welding with pure argon gas shield
5.Interior Finish: Sanitary 2B finish, Pickled and Passivity; (8K Mirror finish optional)
6.Exterior Finish: Oil brushed finish(2B, 8K Mirror finish optional)
7.Interior full polished to 0.2~0.4 μm without dead corner
8.Insulated with high density Polyurethane foam 100mm
9.Glycol Jacket: Dimpled plate on cone and side
10.Sanitary side mounted manway with pressured door
11.Full sanitary metallic sealed sampling valve
12.Mechanical safe valve PVRV 2 bar on top
13.Rotating racking arm and port on cone with butterfly valve
14.Tri clamp discharge arm with butterfly valve
15.Thermowell for high accuracy temperature sensor
16.4pcs completely SUS304 legs
Fermenting vessel loading
Semi-Control panel 
Control Panel:
Temperature control.
The voltage can be customized according to the actual situation in your local area.
Please confirm the local voltage before purchasing.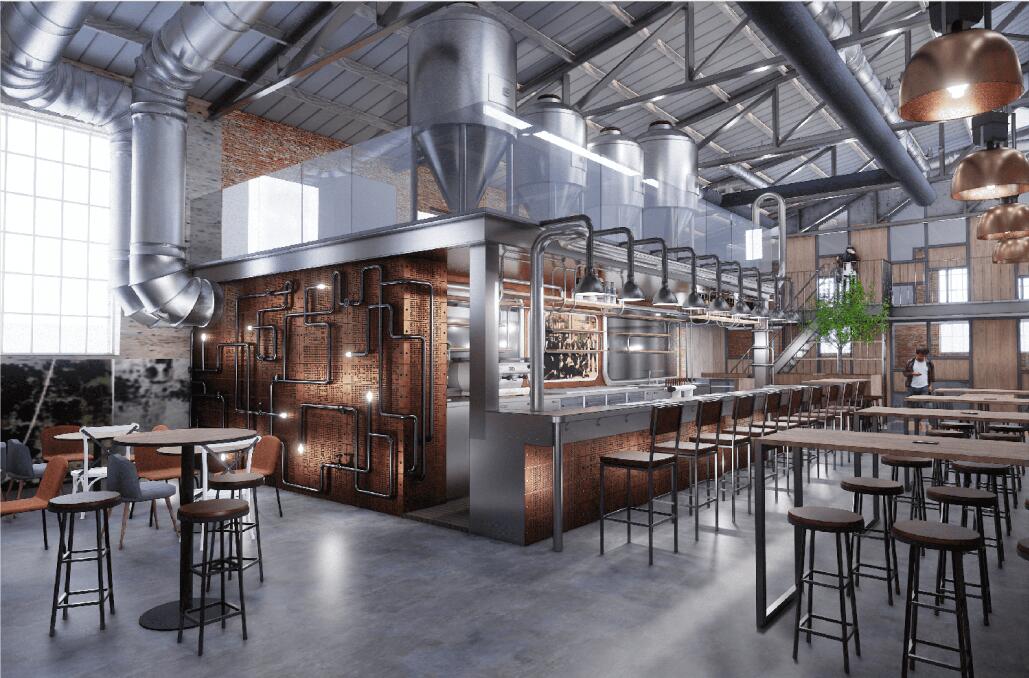 Apply to bars, restaurants, breweries, etc.
Package &delivery:
Packaging Details: standard wooden package
Package Type : As usual, we adopt wooden case as package type. It's suitable for long-distance transport. According to customers' special demand, we could adopt sheet iron case and so on.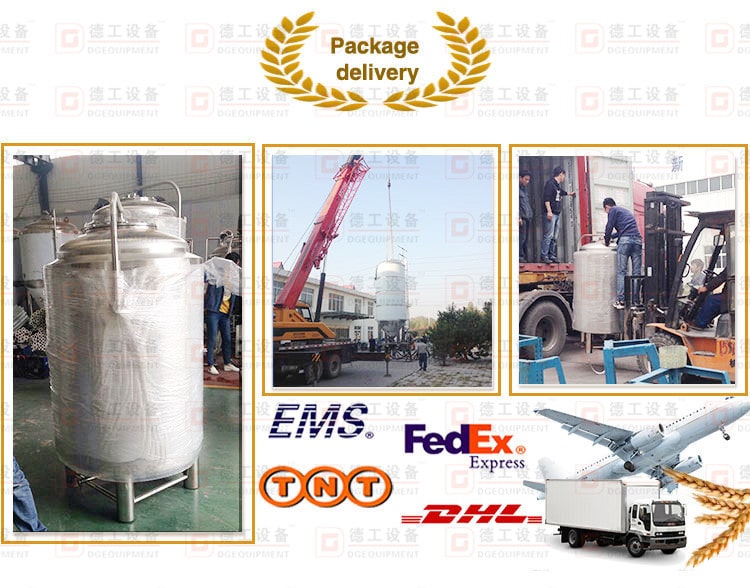 Contact information:
Would you like more information about brewhouse system,please give me message.