Description
Micro beer brewing equipment is more used for brewpubs or customers who wants to make smaller breweries.The size range from 300L to 1000l, or 3BBL to 10BBL, with flexible heating method, which includes electric, gas and steam heating. We do the brewing system based on existing building, the total layout following exact building requirement, the principle is making full use of the space. The goal is helping the hobby brewers who wants get into beer business with good and reasonable solution and using the micro beer brewing equipment for easy and simple brewing. Making the system combined well with your existing brewing knowledge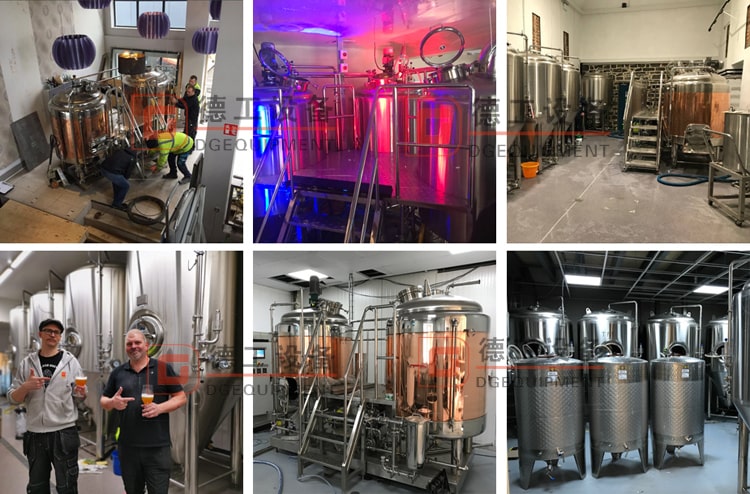 We design and produce a line of complete micro beer brewing equipment to your specifications. Alternative brewhouse configurations are of 2-vessel, 3-vessel styles and customized ones. To guarantee breweries'reliable performance, we use qualified stainless steel, fittings, and various parts, with our good craftsmanship, rich experience and technology in brewing industry. Especially, we focus on your convenient running procedures, by learning your special specifications and realizing them on the brewing systems.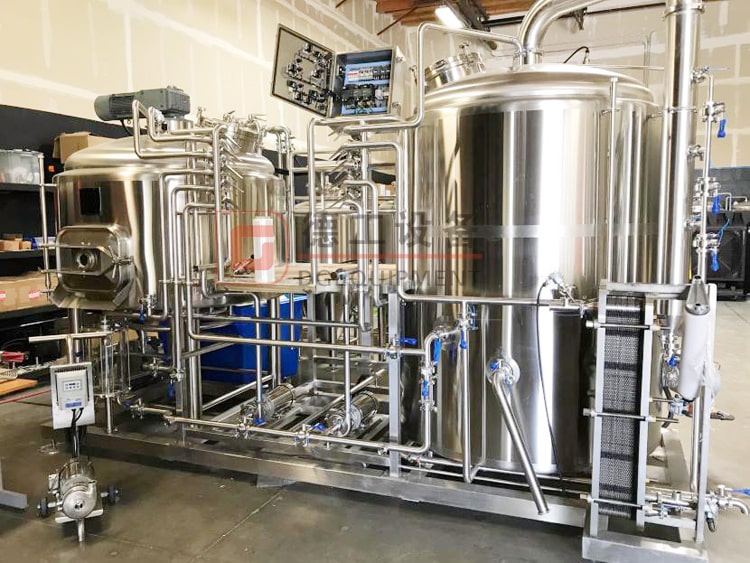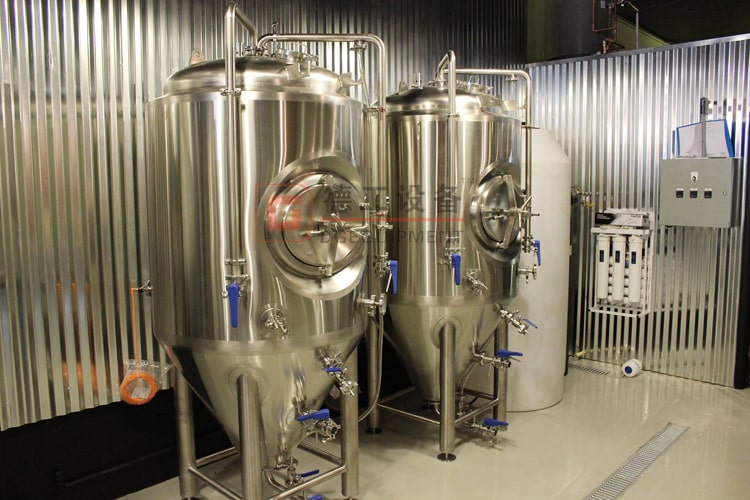 Detailed Specification:
Milling:
2-roller or simplified 4-roller,
Mash & Lauter tun:
Brewing & sparging water blending port, VFD rake, with wort grant, mash hydrator, etc
Kettle & Whirlpool:
Dimpled steam jackets or direct burning heating, as well as electric immersion heating
Hot Liquor Tank:
Steam heating, direct burning or immersion electric heating.
Pumps:
From named suppliers with ABB motors
Piping:
Tri-Clamp or DIN standard pre-built
Heat exchanger:
2-step or 1 step, with fittings such as thermometers, venturi aeration unit, etc
VFD, switches etc, Automatic Temp. control, etc
Cellars:
Singe, double or multi-time brew size fermenters and BBT
Cellar Control:
Automatic Temp. control with solenoid valves,
Portable CIP cart:
With 1 electric immersion Heating caustic tank, automatic Temp. control and 1 pump, etc
Cooling system
Glycol water tank,cold water tank,chiller,pump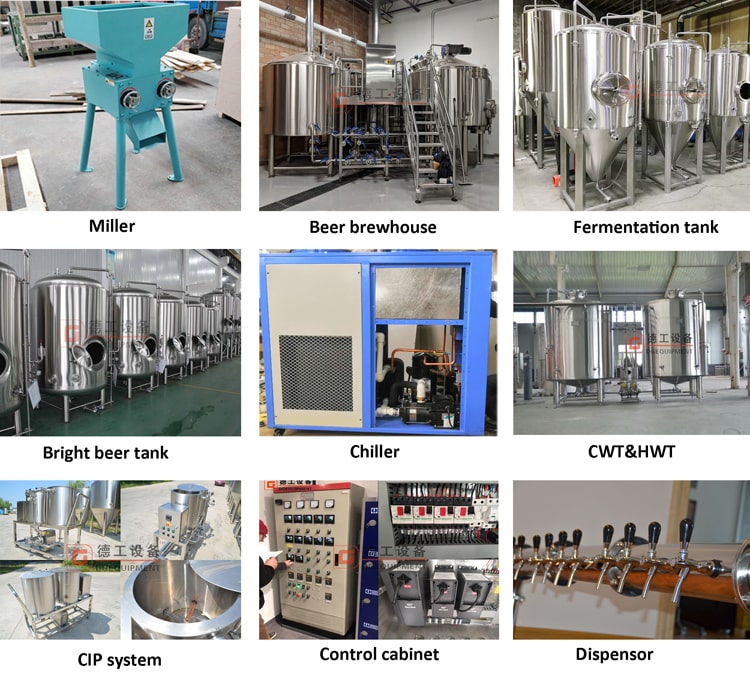 DEGONG Micro Beer Brewing Equipment Features
All Construction is from SUS 304 food grade stainless steel, all pipes are SUS304
Brewhouse structure (can be 2-vessel;3-vessel or 4-vessel which depends on daily batches and budget)
Thickness of outer shell is 2.0mm, of inner shell is 3.0mm, of dimple jacket is 2.0mm
ABB variable frequency drives for wort pumps and motors of raker and blender
High quality manual butterfly valves ( can be pneumatic valves if request)
LED stack lighting system for brewhouse
Discharging spent grain automatically
Insulation: Polyurethane    thickness: 100mm
All jackets will be tested using water pressure testing, testing pressure: 0.4Mpa (4 Bar) & working pressure:0.2Mpa (2Bar)
All tanks will be pressure tested for 48hours before leaving the factory;
Brewhouse built in platform, which is easier for workers to operate
All tanks are mirror polishing inside, to be Ra 0.4um.
The brewery equipment is completely turnkey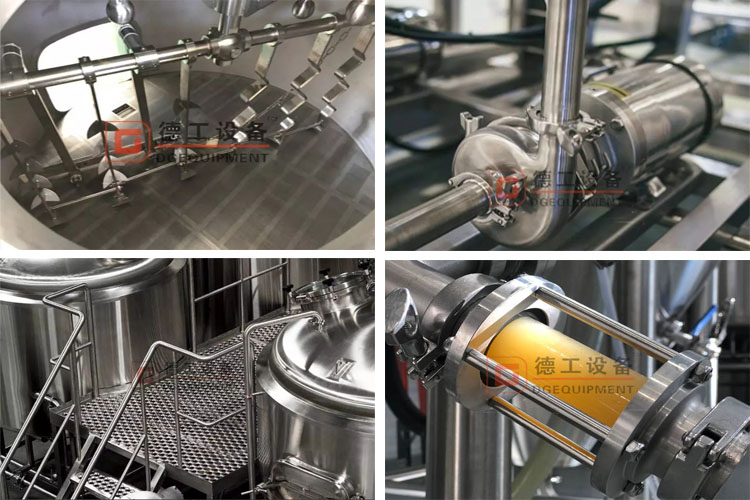 Company information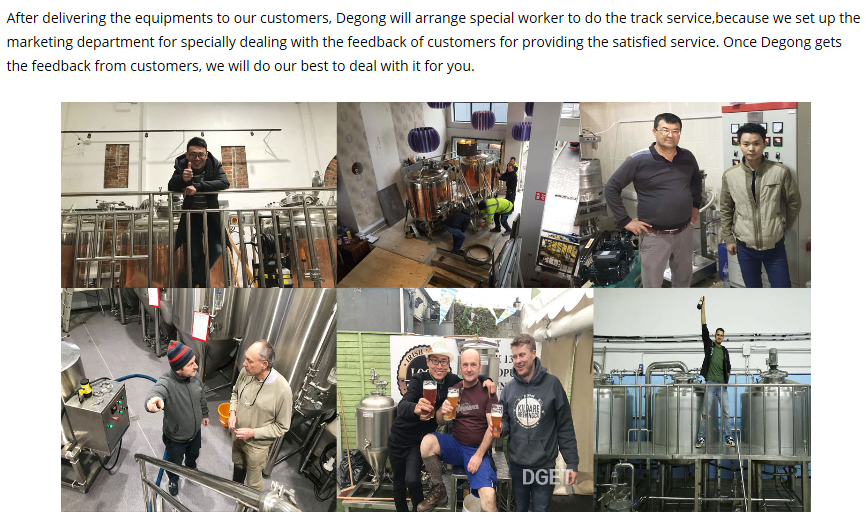 Contact us