Description
Craft beer is becoming more and more popular, and many people have become loyal lovers of craft beer. When you go to a grill, restaurant or bar, beer is essential,and in these places, craft beer occupies a large market. Many restaurants buy fresh beer from other craft breweries at first, but in this way they can provide customers with limited types of beer, and they are easily affected by objective factors and unstable. So slowly, many restaurants/brewpub choose to have their own micro beer brewing system. On the one hand, they can provide a variety of beers. On the other hand, the brewing equipment is very attractive to craft beer lovers, which can attract more customers.  300L, 500L,1000L micro beer brewing equipment is a good choice for restaurants.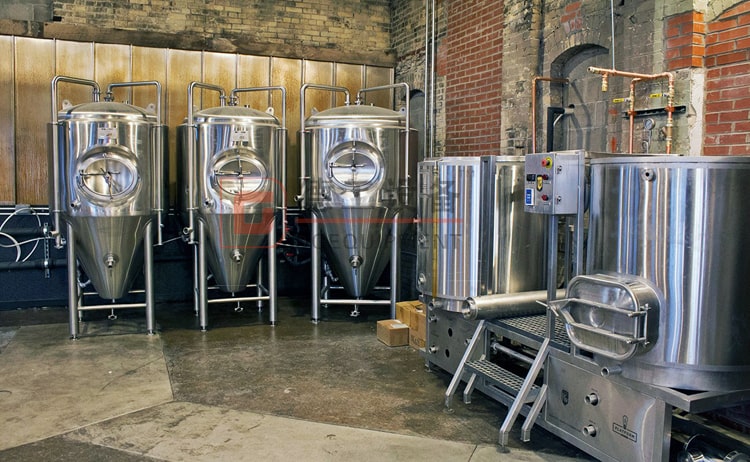 The basic micro beer brewing system require:malt miller,beer brewhouse,fermentation system,cooling system,control system and CIP system.
For malt miller,it is depend on the capacity of brewhouse and ratio of malt.Normally speaking,the malt should be crushed well in half an hour.
Brewhouse,it is not a system with fixed configuration.The brewhouse contains four function,which is mashing,lautering,boiling and whirlpool.You can combined the four function freely,such as 2-vessels with mash/lauter tank+boiling/whirlpool tank,3-vessles with mash/lauter tank+boiling tank+whirlpool tank……….The beer saccharifying is a temperature rising progress,so you can choose steam heating,electric heating or direct fire heating to achieve this.
Fermentation tank,its quantity is depending on your production plan,such as daily output,montly output,beer's type,beer fermentation cycle and so on…..If you don't know how many fermentation tanks you need,you can tell me your production plan,so our engineer give you a professional suggestions.
Cooling system,its capaicty is depending on quantity of fermentation tank.We will confirm the specific configuration of the cooling system based on the quantity of fermentation tank
CIP system,we usually provide 50L,100L,200L,500L according to the system's capacity
Control system,the control system control the whole brewing progress.It can be PID or PLC,semi-automatic or full-automatic,you can choose freely.All of the element component is Siemens,Omron,Schneider and Danfoss brand.Be approved by UL and certification.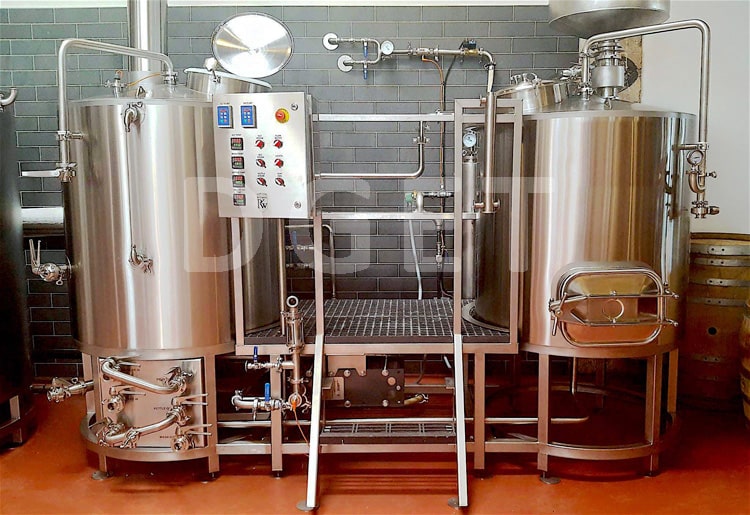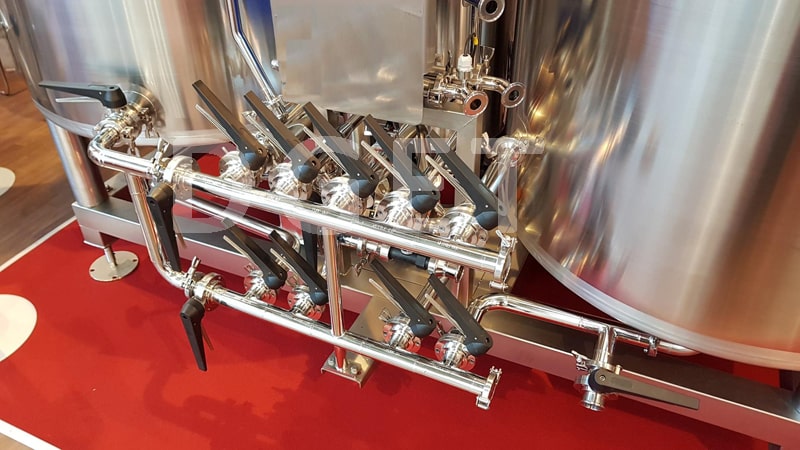 Specifications of DEGONG micro beer brewing system

Brewhouse structure (can be 2-vessel;3-vessel or 4-vessel which depends on daily batches and budget)
Steam heated brewhouse, can also be electric or gas heated if request.
Thickness of outer shell is 2.0mm, of inner shell is 3.0mm, of dimple jacket is 2.0mm
Color version touchable screen with programmable logic controller
ABB variable frequency drives for wort pumps and motors of raker and blender
High quality manual butterfly valves ( can be pneumatic valves if request)
LED stack lighting system for brewhouse
Discharging spent grain automatically
Steam solenoid valve for temperature controlling
Design pressure: 3.0 bar   working pressure: 1.5-2 bar
CIP cleaning ball with 360° of coverage
Insulation: Polyurethane    thickness: 100mm
Temperature controlling
Brewhouse built in platform, which is easier for workers to operate
The brewery equipment is completely turnkey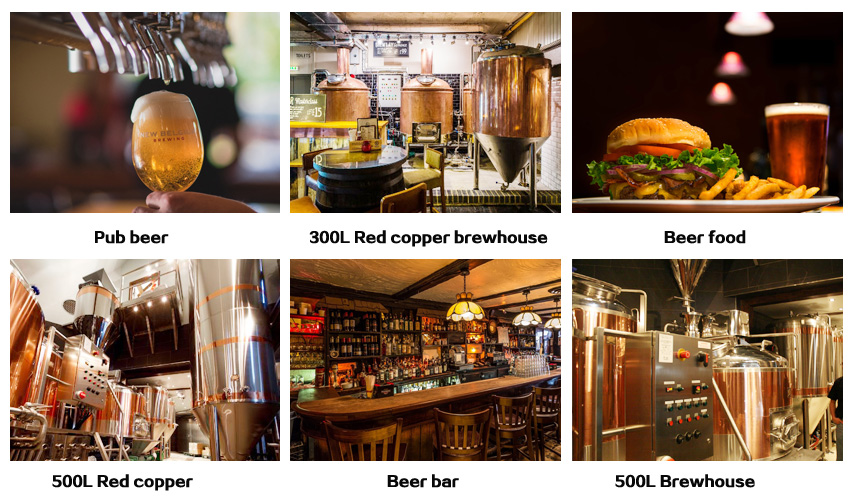 Company information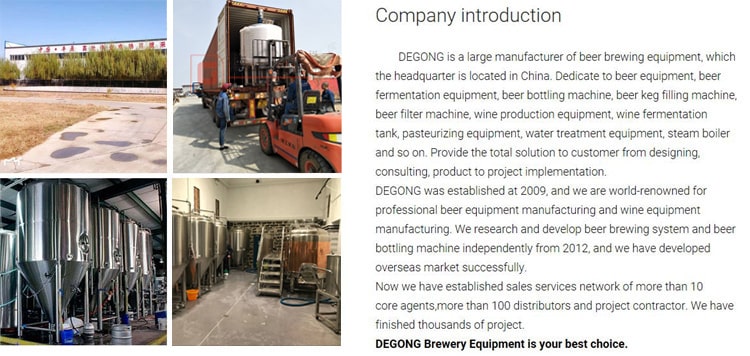 If you have interest in beer brewing industrial,welcome to contact me freely