Description
500L craft brewery equipment usually is placed in restaurants, pub, bars, hotels or independent brewing room, which is common and popular in some European countries. If the budget and space is allowed, the typical mash/lauter tun+kettle/whirlpool tun+hot liquor tun is a common recommendation for 500L craft brewery.If you want to do gravity beer,save cost or limited space,two tanks-three vessel brewhouse is a good choice,which consist of a combined vessel of mash/lauter tank on top and whirlpool tank or hot water tank on bottom,and another vessels is brew kettle (or brew kettle whirlpool tank).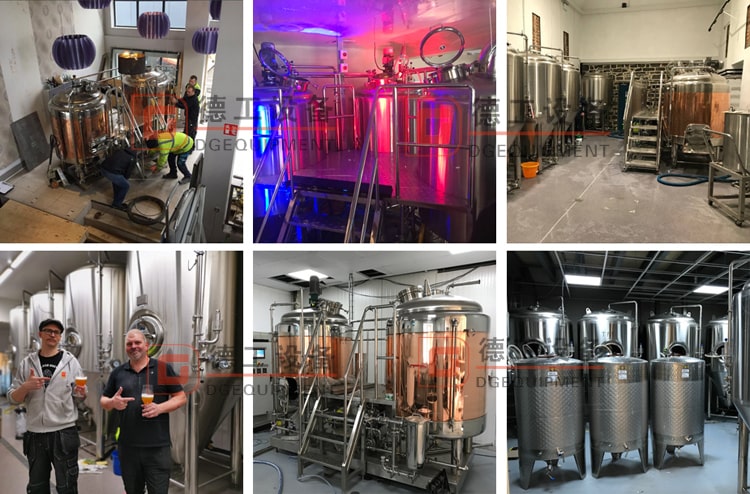 Copper/stainless steel outsourcing,500L craft brewery,1000L brewing equipment
Component of the 500L craft brewery equipment
Grinding System

Main equipment

Malt mill; screw feeder, grain hoppers, grist hydrator

Main tanks

2-vessels:mash/lauter+boiling/whirlpool+hot water tank;


2 tank-3 vessel:mash/lauter tank&whirlpool tank+boiling tank;

Capacity

500L per batch

Heating method

Steam heating, electric heating, direct fire heating

Insulation

Polyurethane/Rock wool, thickness: 100mm

Accessories

Pump, pipeline, heat exchanger, hops filter,wort grant,wort aeration device,false bottom, raker, motor,platform, pipes&valves

Main equipment

Fermentation tanks and bright beer tank. Quantity is decided by you

Capacity

500L or 1000L per tank

Insulation

Polyurethane/Rock wool, thickness: 100mm

Cone bottom

60° resist compression design

Fermentation tank pressure

Design pressure 0.3MPa; Working pressure 0.15Mpa

Accessories

Vacuum  valve,hops adding port,CIP pipe,pressure gauge,mechanical regulation valve,sample valve,carbonation stone,temperature sensor,themometer,drain outlet.

Refrigeration System

Main equipment

Glycol water tank,circulate pump,chiller

Capacity

According to the quantity and capacity of fermentation tank and bright beer tank.

Chiller

According to the quantity and capacity of glycol water

CIP system

Main equipment

Alkali tank,sterilization tank and pump

Control System

Main equipment

 PLC control box

Selling system

bottles—–Bottling machine&capping machine;


keg—–Kegging machine

cups—–Dispensor/draft beer machine

cans—–Canning machine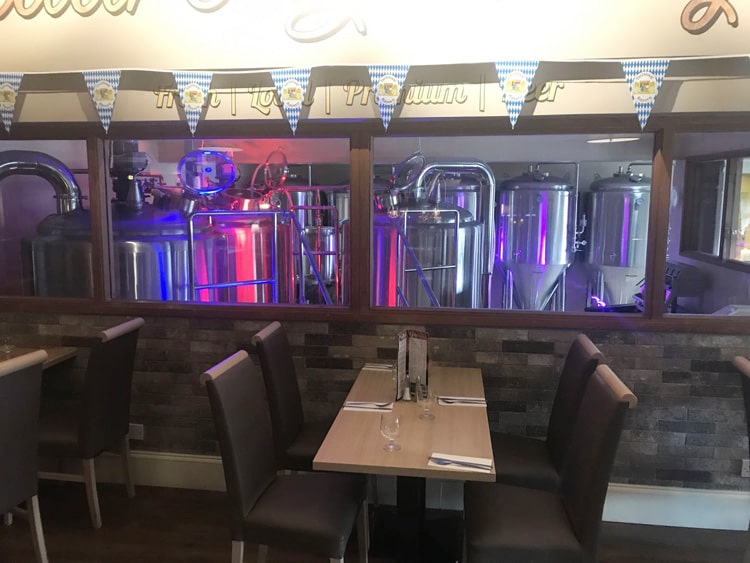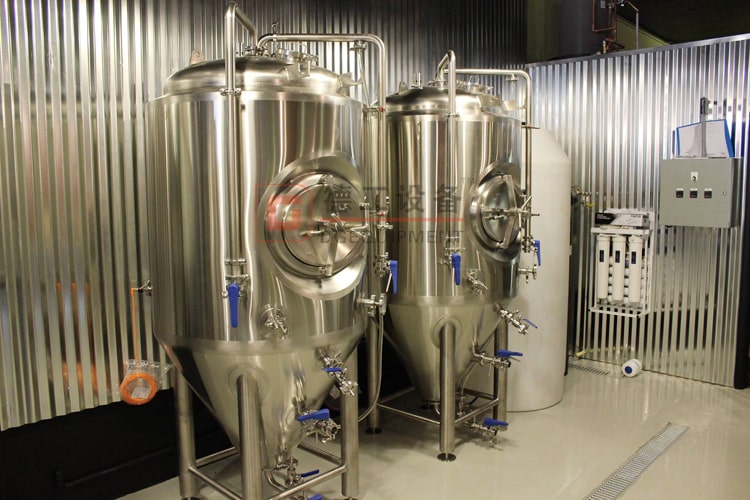 Company information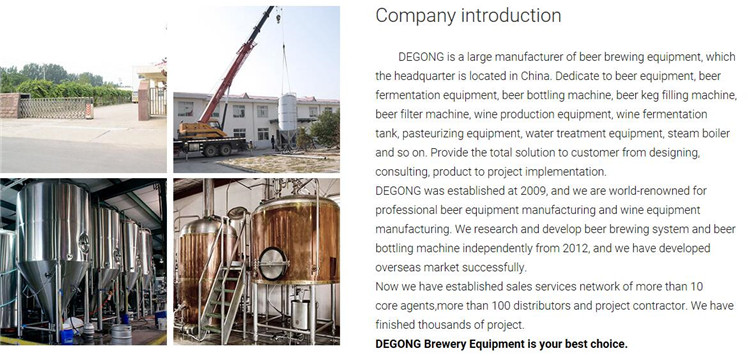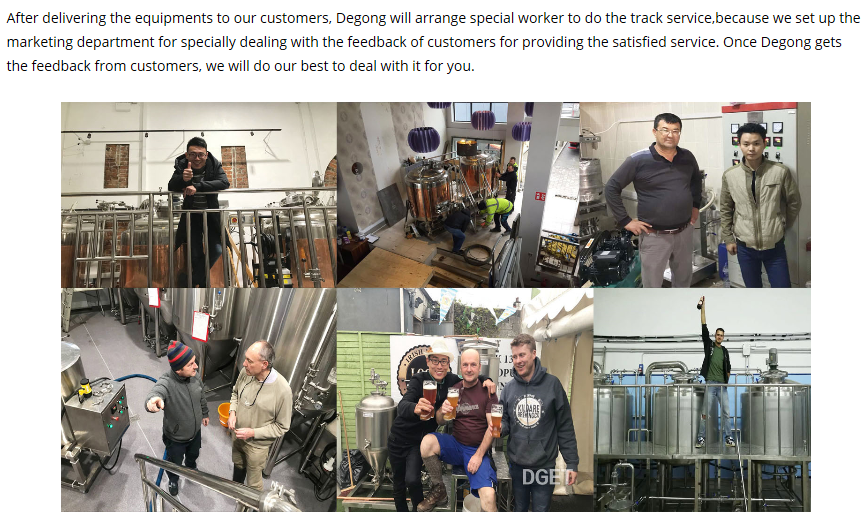 If you want to know more details,welcome to contact me.